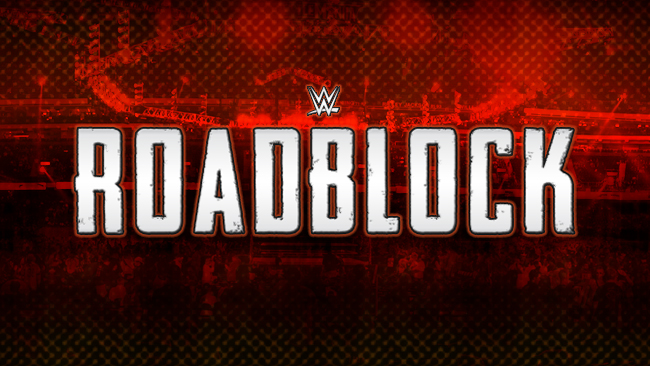 The WWE network has been the absolute selling point to everything WWE, since its conception, it's been said, repeatedly, over and over. Its countless selling point, "9.99," has served to be both an annoyance and important piece of vital information for the common viewer. While it's an outstanding price for a product that is a true wrestling fan's wet dream, currently and in the future it will be used to fuel, promote and host future WWE events.
With WrestleMania 32 on the horizon and many, mysterious WrestleMania matchups yet to be set up, WWE Roadblock can serve as the nail in the coffin, the final plan for what is to be a last minute approach to the Super bowl of Wrestling. It's clear knowledge to any fan of professional wrestling that with all the injuries occurring over the past five months, WrestleMania plans have been altered. All the hypothetical ideas, and late night WWE creative filibusters to what will occur on April 7 have been a blur to the WWE audience as of the Royal Rumble. The Royal Rumble was our first glance at what WWE is setting up for the gathering of the immortals.
Now, obviously, we all know we are getting HHH vs. Reigns for the WWE World Title and Dean Ambrose vs Brock Lesnar, but to be fair, maybe just maybe what occurs at WWE Roadblock can severely alter the show of shows for the better, or even for the worse. Now as of this writing, Sami Zayn made his WWE Raw re-debut by attacking his longtime rival Kevin Owens. The entire spectrum of the WWE IC title is a blur and whatever matchup we see in Dallas is guaranteed to be an alternative to what WWE originally planned. If it's true, and Zayn is pushed for an I.C title bought at WrestleMania 32, will WWE Roadblock enhance or change that matchup?
Speaking of mid-card titles, the WWE United States title situation for WrestleMania could quite possibly be put into ladder match territory. The WWE tag team title position for WrestleMania is an entire different muddy situation entirely. A huge question for WrestleMania is the match-status for Bray Wyatt. A superstar whose "stock" has dropped traumatically. Who will he face? What impact would this have on the eater of worlds? The point to every debate regarding these illustrious titles WrestleMania status all depends on WWE Roadblock.
Wrestling fans united witnessed a glimpse of what might happen at WrestleMania during the Royal Rumble. Weeks following the Rumble, following Fastlane, WrestleMania is still a gigantic blur and question to what's going to occur. If WrestleMania were a fantasy football player, it would definitely be listed under questionable. WWE Roadblock serves to be the final step, the final creative stop on the road to WrestleMania 32.