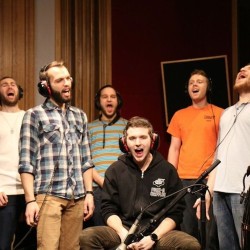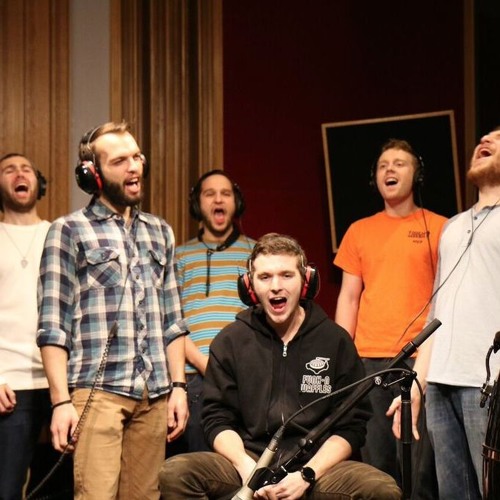 Review Fix chats with The Baked Potatoes' Andrew Orlean, Aaron Roman, Joe Kaplan, Pat Tierney  and Jesse Hermann about their origin, goals for the future and upcoming album, "Loaded," as well as the small tour supporting it.
Review Fix: How was the band formed?
Andrew Orlean:Â  It was the end of 2012 at SUNY Oneonta, and separately all of us were making music one way or another. Our lead vocalist Pat was playing in a couple of different bands, one being with our lead guitarist Joe and another with our bassist Andrew. He proposed the idea of a reggae band to the 2 of them who agreed, and before long, the recruiting process began. With no band name to speak of, we hosted countless jam sessions with different artists, and the situation became frustrating with all the flaky musicians we tried out. After our lineup was set and the name Baked Potatoes was chosen out of the infinite array of possibilities, Pat Joe and Andrew wound up signing a lease together, leading to a legendary year of shows and parties at what became known as the Tater Ranch. Our first show was on 4/20, which makes it fitting that our first full length album will be released on that very day this year.
Review Fix: How would you describe your style?
Joe Kaplan: Although our roots exist in reggae, we are not strictly a reggae band. There are elements of punk, funk, jazz, and jam music that are quite prevalent especially in the newer material we've been writing. I feel it is important for a band to not be confined to a singular genre of music. All that does is limit your potential as a musician and puts you in the mindset that you can't do anything else. Incorporating other forms of music in your songs is a rewarding experience for both the musician and the audience.
Review Fix: Why does reggae still matter?
Pat Tierney:Â  Reggae will always be a genre defined by its good vibes and overall positive message. Being a reggae band allows us all to express our different musical backgrounds and blend them into something that everyone can enjoy.
Review Fix: What makes "Loaded" special?
Jesse Hermann:  For some bands, recording a full length record is a feat that goes unreached. As a band, none of us thought we would make it this far. Loaded is special to us because it's a culmination of everything we have worked on for so long. With a few songs we wrote in the studio, but most which we wrote while on the road, Loaded is an album that each of us are proud of for so many reasons. It is special because we found the time in our busy lives to record it while we are all scattered throughout New York State.
Review Fix: What's the band's creative process like?
Aaron Roman:Â  Typically our process is super organic. One of our members will bring and idea or riff to the table and we jam on it until we have a sound we are happy with. Next comes a structure and we build the song from there. If it sounds empty we work together to brainstorm new parts to fill out the sound.
Review Fix: How do you want this album to be remembered?
Tierney:Â We all want this album to be the one that gets us discovered. Before recording a full length we had self recorded an EP and released another short EP right after college. With this album we all focused on our sound and developing a direction we want to take the band and really feel like this album is something we can't wait to share with anyone and everyone
Review Fix: What have you learned through this album?
Tierney:Â  Throughout this album, we all learned exactly what we are capable of. Leading up to recording the album our biggest problem was actually getting together to practice, due to the fact we all have full time jobs and live in different parts of the state. When it came time to record the album, we only took 4 days. Two days of practicing and two days of recording to get all the tracking for the album done. It was cool what the band was able to accomplish given a short time frame, but more importantly it showed what our potential is.
Review Fix: How do you want it to affect people?
Roman:Â  Each of our songs has a unique tone that will affect everyone differently. Some make you want to dance, smile, and frolic around. Others make you want to get baked and be a couch potato… Going into making this album I really didn't think too much into how it would affect people. I always just loved the sound and experience of playing music so its always been more internal for me. Its so different being on the other end of things now. Listening to the album I find myself just smiling and genuinely getting caught up in it. I suppose I really hope listeners have a similar experience. Getting pulled away from their every day life and just getting lost in the music.
Review Fix: What's next?
Kaplan:  There are a lot of big things coming up. On April 20th, we're releasing our full length and opening up for an amazing reggae band known as John Brown's Body.  We're also planning a tour to the West Coast in June to promote our album and find a spot to relocate as a band. Honestly, anywhere we go, you can bet we're going to be spreading good vibes and good music with a smile.
Review Fix: Anything else you'd like to add?
Hermann:Â  We will be playing the following shows:
3/30/16 – Al's Wine & Whiskey Lounge (Syracuse, NY)
3/31/16 – The Ferris Wheel (Oswego, NY)
4/02/16 – Katie's of Smithtown (Smithtown, NY) w/The Bellegards
4/20/16 – The Westcott Theater (Syracuse, NY) w/John Brown's Body
4/28/16 – Looking to fill
4/29/16 – PRIVATE EVENT (Oneonta, NY)
4/30/16 – World Of Beer (Syracuse, NY)
5/01/16 – Bus Painting Party (Oneonta, NY)
In addition, we are planning a tour for the beginning of June.  Looking to go all the way out to California in our blue minibus. If you would like to book us, send us an email to bakedpotatoesreggae@gmail.com. Everything helps. Look for our album digitally on 4|20.