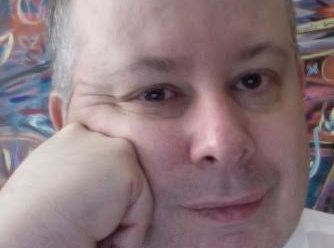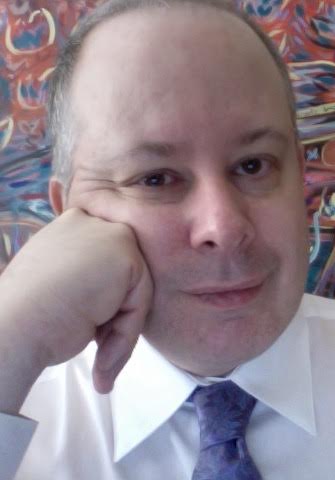 Review Fix chats with playwright Doug DeVita who discusses his production at this year's Fresh Fruit Theatre Festivity, "The Fierce Urgency of Now." Discussing the inspiration for the production and his goals for it, the theater veteran makes it known very quickly that this is a performance any dedicated theatregoer must see.
About The Fierce Urgency of Now:

THE FIERCE URGENCY OF NOW is a fast-moving caustic comedy about Kyle, an art director in high-powered New York ad agency, who tries to discover his real self amid power struggles and stereotypes. He finds an ally in Dodo, who understands his plight, being that she became a lady-living-legend in an era of "Mad Men."
Review Fix: What was the inspiration for this project?
Doug DeVita: Two things: I worked as an art director/copywriter in advertising for over twenty years, and I've been teaching advertising/graphic design for nearly as long. Recently, I had a student go into the field and discover, not surprisingly, he absolutely hated that world of never-ending stress and terribly skewed priorities. (He really, really, really wanted to be a commercial pilot.) Around the same time, a friend and former colleague was diagnosed with brain cancer. She had been in the ad game for decades, starting out in the era of "Mad Men," and she just thrived in that world. She was also a licensed pilot. The day she died, I sat down and started the play. It just seemed natural those two people from my life would fit together beautifully to tell the story of a young man trying to find where he fit in the world.


Review Fix: What's your creative process like?


DeVita: I'm fueled by Martinis and Imitrex. All kidding aside, I usually write in the morning (unless I'm teaching), and then let things percolate throughout the remainder of the day. I'm often inspired by conversations I hear, behavior I observe, memories of my own experiences, anything and everything that pops into my head at any given moment that can be filtered through my own twisted logic. (I've been known to pull out my iPhone at dinner to jot down notes and/or other inspirations.) I bring pages into my writing group, The 9th Floor, to be read during our weekly meetings, and adjust according to the sometimes aggravating-but-usually-spot-on feedback. Once the first draft is done, I'll put together a private reading of the piece, and then start tearing it apart and putting it back together again.
Review Fix: What makes this different or special?
DeVita: This show is personal, which makes it special only to me. But what makes this upcoming production at The Fresh Fruit Festival special is I'm getting a rare second chance to see it on its feet again. The production in Seattle was a gift in that I got to see what worked, what didn't work, what was missing, what could/should/would be cut – like a real, old-fashioned "out-of-town" tryout. It's difficult to get a second production because so many theater companies are looking for "World Premiere" boasting rights, so to be able to see the revised version of the script is another wonderful gift.
Review Fix: What did you learn about yourself through this process?
DeVita: A couple of blistering reviews won't stop me from continuing to develop my work. And a couple of rave reviews are lovely, but I still have to pay for my monthly MetroCard.
Review Fix: How does it feel to be a part of something like this?
DeVita: I'm excited, and honored, to have had the play chosen to be part of this festival. I'm grateful to Louis Lopardi for including me, just as I was (and remain) grateful to director Roy Arauz and his company, Arouet, in Seattle for having the faith in my work to put it up in the first place.And I'm absolutely thrilled to be able to work with some of the people who've been involved in this piece almost from the beginning, in particular, the extraordinary Carole Monferdini, Teresa Kelsey, Matthew Jellison, and our director, the gifted Dennis Corsi. 

Review Fix: What are your ultimate goals for this production and for the future?
DeVita: Well, obviously I want it scooped up for a Broadway production next season, where it will knock Hamilton off its box office pedestal, win more Tony Awards than Audra McDonald and Angela Lansbury combined, and ultimately be crowned with a Pulitzer Prize for Drama. Seriously, though, my goals for this production are to get the show seen by potential agents and producers who may take an interest in my work and in me. For the future? Productions in the regionals would be nice. Perhaps a run off-Broadway at a venue like 59E59th? That would be brilliant.
Review Fix: What do you think your audiences will enjoy the most?
DeVita: The universality of the characters, I think. Who hasn't worked for the boss from hell? Who hasn't felt trapped by the circumstances of their lives, and would do almost anything to escape that horrible feeling of powerless frustration? And I think audiences may enjoy the humor in the script; because who doesn't want to laugh at the ridiculousness of it all?
Review Fix: What's next?
DeVita: I'm always working on several scripts at once (hence Martinis and Imitrex); I have two other shows poised to launch into development hell: a comedy mash-up of Austen and Dickens called The Gruesomely Merry Adventures of NELL DASH, An Irrepressibly Sensible Capitalist With A Vengeance; and The Phillie Trilogy, a dark comedy about dysfunctional families and friends (are there any other kind?) as they evolve (or devolve) over the course of nearly 40 years. (Phillie was recently named a Top Ten Finalist in Scrap Mettle Arts Emerging Playwrights Program.) AND… several other works in various stages of being ignored and/or not being written as quickly as they could be… And I guess we'll see what happens with The Fierce Urgency Of Now, now.