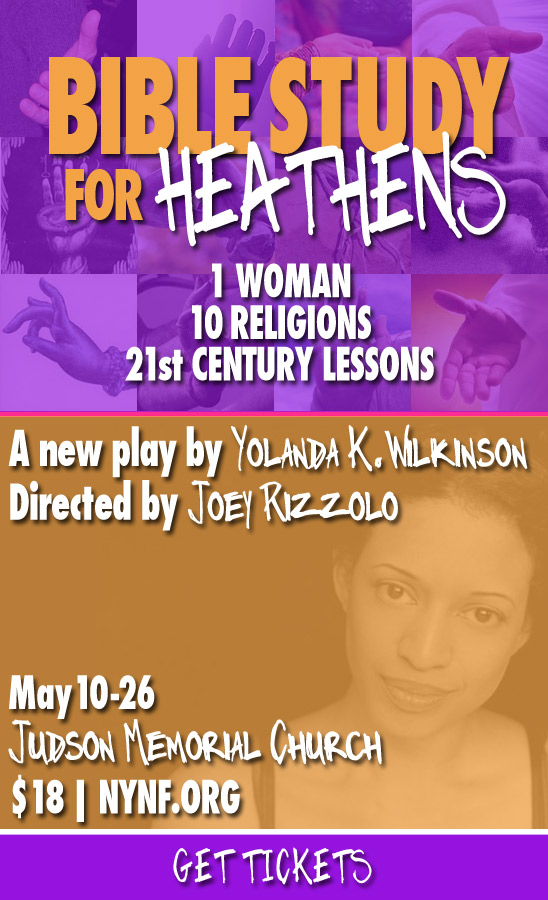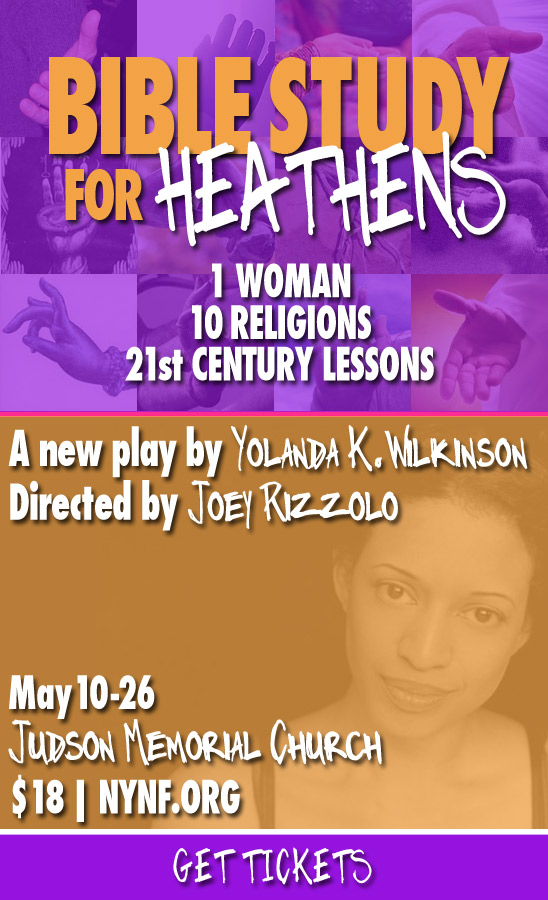 Review Fix chats with playwright Yolonda K. Wilkinson about her upcoming production, "Bible Study For Heathens" and why you should see it.
About the Production:

Is the search for divinity itself divine? BIBLE STUDY FOR HEATHENS investigates the American religious experience through one woman's unwavering exploration of worship in the 21st century by means of ritual, tradition, games, and reenactments. An honest and revelatory new play that chronicles New York Neo-Futurist Yolanda K. Wilkinson's personal journey and study of 10 religions.
WHEN:
May 10-26, 2016
Show Schedule: Tues, Thurs-Sun @ 8pm, Sun matinee @ 3pm
Talkbalk after each Sun matinee!
WHERE:
Judson Memorial Church Loft
55 Washington Square South, New York, NY 10012
For More on the show, click here.
Click the Link Below to Listen in:
Review Fix Exclusive: Yolonda K. Wilkinson Talks Why You Should See 'Bible Study For Heathens'