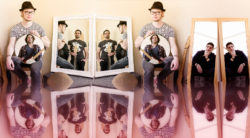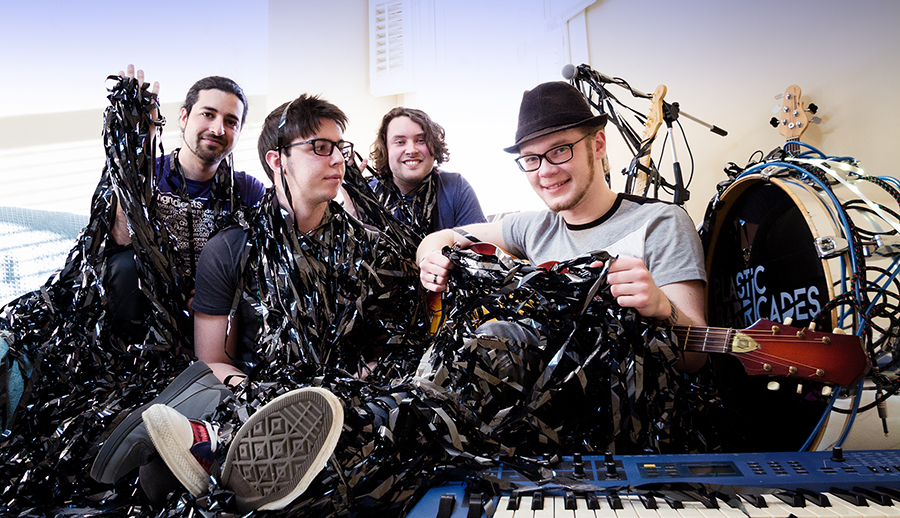 Review Fix chats with London alt indie rock band Plastic Barricades' lead guitarist Jonas Svendsen and singer/rhythm guitarist Dan Kert, who discuss the band's origin, standout work and their goals for the future.
For more on the band, click here.
Review Fix: How did the band get together? 
Dan Kert: I've met both Dani (bass) and Frazer (drums) at the Institute of Contemporary Music Performance (ICMP) during scouting for the best rhythm section London has to offer. That was in the summer of 2013. We've been a trio for ages, but we always wanted to expand. We've must have auditioned a dozen of guitar players. And then one day in late 2015 I've got a message on Gumtree from a lovely chap named Jonas. We had a jam in our Shed studio and shortly after seized being a trio. It feels great being able to talk about guitars all day.
Review Fix: What's your creative process like? 
Jonas Svendsen: At the moment it's a combination of spontaneous jams which we continually build on throughout rehearsals and then outside ideas brought in and developed as a band. Makes for very interesting ideas as jams can really go unexpected places and although an initial idea might be brought in the end result, with input from the others, can go out a completely different animal.
Kert: Spontaneity is what I am usually after. I like to just follow the flow, have that immediacy during rehearsals, I like when the whole band comes up with a song together, right there, on the spot. That always feel much more honest and inspiring.
Review Fix: What's your standout song? 
Svendsen: At the moment I'd say it's a song called "How Goldfish Grow". We debuted it quite recently at a show in London.
Review Fix: How was it written? 
Svendsen: Dan brought in the rough outline of the song. It was actually quite easy to put together as everyone seemed on the same page. Ended up with really danceable groove and has great dynamics, and really fun to play!
Kert: "How Goldfish Grow" has definitely been a gig favorite for a while now, people seem to enjoy it's simplicity. It will be featured on our upcoming "Mechanics of Life" album. 
Review Fix: What are your goals for 2016? 
Svendsen: We're hoping to extend out into Europe as well as expanding our fan base in the UK, hopefully just keep on touring and playing for people.
Kert: And don't forget the album release. I really hope we can finish recording and mixing asap. It will be an interesting diverse collection of songs and a lot of sonic experimentation! But it takes ages to get some things right, especially when we never run out of tape!
Review Fix: How do you want your music to affect people? 
Kert: I want to help people find solutions, I want to inspire them to take control and make their life better. I want them to look beneath the surface, to explore, to strive for happiness and self-expression. And to be responsible when it comes to the world around us! I am an idealist, I know that.
Svendsen: As long as people get into the music that's all we want, people might not interpret the songs in exactly the same way they were interpreted by us but that doesn't matter.
Review Fix: What's next?
Svendsen: We'd love to play America, that'd be a dream come true. Playing anywhere internationally would be awesome, be a great way to travel the world 
Kert: There are plans for touring UK in August and Europe in September. All the gig schedule can be found on our official web site.
Upcoming shows:


09.06.2016Â – 93 Feet East, LONDON, UK
18.06.2016 – Forty Hall, ENFIELD, UK

22.07.2016Â – The Neon, NEWPORT, UK
18.08.2016Â – Kings Head, MELTON MOWBRAY, UK