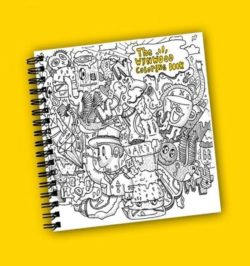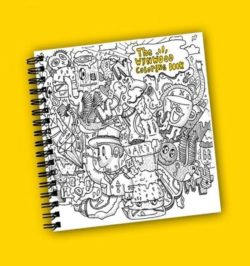 Review Fix chats with Diego Orlandini, who discusses his Wynwood Coloring Book. A 64-page coloring book inspired by the world famous street art of Wynwood, Miami, the book is printed on high-quality wood-free paper, perfect for coloring. It's wire-o-bound and is eco-friendly-perfect for on-the-go.
For more on the book, click here.

Review Fix: What was the inspiration for this project?
Diego Orlandini: The idea came about when I discovered the effect of coloring in me:Â It helped me relax and shift focus away from work and into something seemingly mindless yet entertaining and satisfying (because I could finish up a coloring page and feel I was done, as opposed to work projects that took longer time).
Review Fix: Why is Wynwood a special place?
Orlandini: It's energetic. It's changing and alive. People are excited to be here. There is lots of good people who want to make this place special. We believe in that and what to contribute to its legacy.
Review Fix: Why do adults still flock to coloring books?
Orlandini: Part of it is nostalgia. Part of it is because it offers that mental break that is more affordable than a yoga class.
Review Fix: Comic Book giants the likes of Marvel and Dark Horse have their own coloring books now. With the competition so stiff, what makes yours special and different?
Orlandini: Because the Wynwood Coloring Book is about the community. It's about the artists and the visitors and the locals who spent their evenings in Wynwood. It's about art that means something to a lot of people.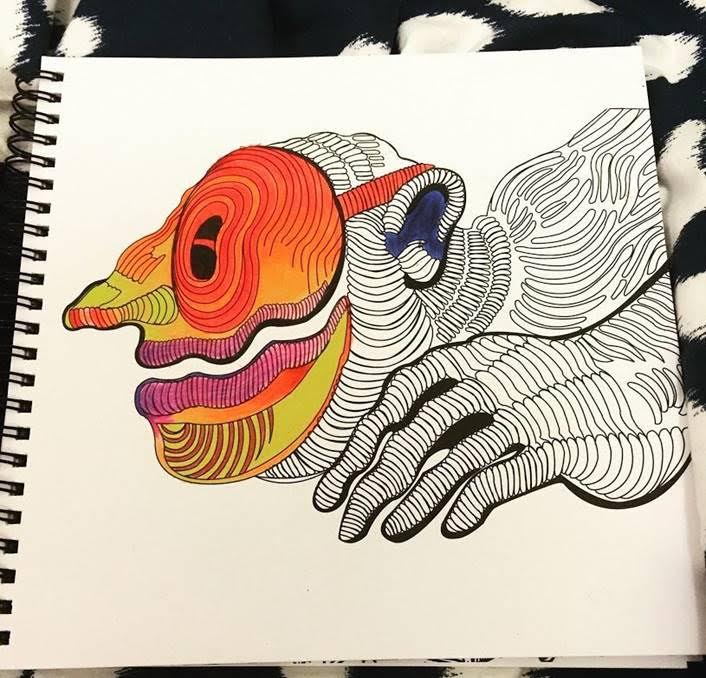 Review Fix: What's next?
Orlandini: The Wynwood Coloring Book is not just a coloring book. It's made of high-quality wood free paper that sits well at a coffee table or a desk and inside a purse. It's environmentally conscious and it accurately represents the artwork of the streets of Wynwood. It's not a lazy version, but an actual replica.
Next, we want to reach a point in which every purchase of the Wynwood coloring book is matched with a contribution of a textbook for children in need. We are partnering up with the Aimfully Foundation to make this a reality.
Review Fix: Anything else you'd like to add?
Orlandini: We put a lot of love in the making of this book and we're excited and honored so many people love it. We receive pictures of colored pages all the time and that encourages us to keep going.