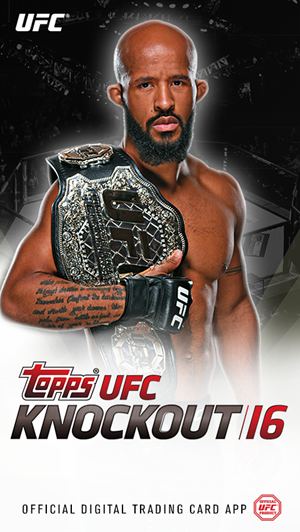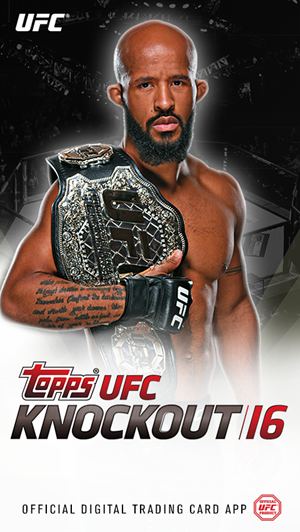 Review Fix chats with Topps Editor-in-Chief/Director of App Production, Chris R. Vaccaro to learn all about the new UFC Knockout 16 app, from development to release. Working with the UFC, Topps provides another way to stay connected with your favorite fighters.
Review Fix: What makes this app special?
Chris Vaccaro: MMA fans are naturally passionate and the Topps UFC KNOCKOUT app is now an extension of that fandom which further connects them to their favorite sport and fighters. There are many big UFC events throughout the year and our app will give fans another way to experience the excitement in the octagon. With UFC 200 coming up we launched at a perfect time. This is a fantastic opportunity for fans to play along during arguably the biggest MMA event in history. We're hoping to create new fight fans and please existing hardcore fans at the same time.
Review Fix: How involved has the UFC been?
Vaccaro: They're very involved in guiding us with wonderful feedback and support on all of our content. They've been an outstanding partner to work with and we're excited to keep building our digital relationship.
Review Fix: What makes each card special?
Vaccaro: Every card is crafted by our exceptional design team with unbelievably beautiful designs that will excite the most detail oriented fight fans, or attract the novice card collector. They're a piece of art, just like the digital content across all six of our apps at Topps. Each card also scores points based on how fighter's perform in the octagon in real life. The dynamic scoring ability and real-time scoring experience is second to none and really brings about a unique experience for all fight fans.
Review Fix: If someone isn't into MMA or UFC, would this be an interesting way to get them interested?
Vaccaro: Absolutely. All of our sports apps allow fans to not only experience the beauty of Topps and card collecting, but also to dive head first into the game or sport itself. You can follow along either at the arena or by watching on television or your device. Fans can learn about their fighters, and find themselves in a completely digital experience that continues to revolutionize the card collecting experience. You can be a new fan watching UFC for the first time and pick up the intricacies of our app quickly, or you can be a diehard fan with more knowledge than most and have a similarly rewarding experience.
Review Fix: What's next?
Vaccaro: Topps is working towards the relaunch of our soccer app, Topps KICK, and our football app, Topps NFL HUDDLE, for August. We're excited to kick off new seasons in both apps with new cover athletes, more fun and engaging content and countless memorable digital moments ahead.