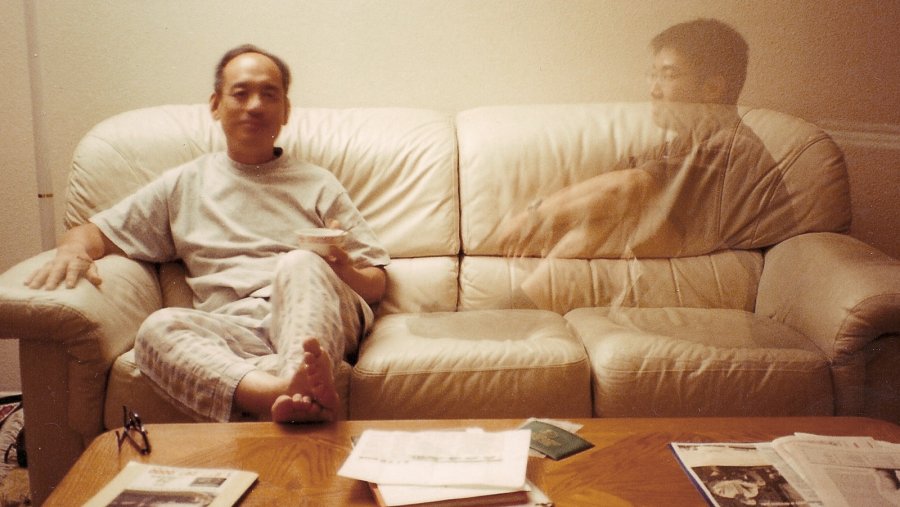 Review Fix chats with filmmaker Alvin Tsang who discusses his film "Reunification," set for at a run at this year's summer screening session of the Queens World Film Festival.
For more on the film and the festival, click here.
About Alvin Tsang:
Alvin Tsang is a graduate of University of California, San Diego's Visual Arts (Media) department where he also began his film career as an editing assistant for THAT'S MY FACE (2001), an award-winning film by Thomas Allen Harris (director, THROUGH A LENS DARKLY) exploring the mythical African "face" found in Brazil, East Africa and the U.S. Tsang edited Josiah Lee's HANDLING THE A.M. (2006), a short film about the absurdity and falsity of Asian American stereotypes, and Robert E. Holley's HIV/AIDS awareness film, LOVE ME THROUGH IT (2008). He served as co-producer and assistant editor for Ermena Vinluan's award-winning documentary, TEA & JUSTICE (2007), about the first female Asian-American NYPD officers on the force. Also co-produced with Vinluan, Tsang shot and edited a documentary short profiling legendary independent film director John Sayles's making of his film AMIGO (2010) about the Philippine-American War. He serves as a video documentarian for the pioneering composer-singer-choreographer-filmmaker Meredith Monk and has created promos for several Michael Kors's fashion collections. REUNIFICATION (2015) is his first feature.
Review Fix: What was the inspiration for your film?
Alvin Tsang: Since this is a personal narrative documentary about my family's immigration experience and family breakup, it's less of "an inspiration" but more of "a motivation." The motivation behind the film is from my strong need to make a "framed" portraiture of my family history. It is catharsis to unburden the many years of unanswered questions surrounding our move to the U.S. and my parents' divorce.
Review Fix: What was the most challenging part of making it?
Tsang: I didn't realize that I was actually making a film about my family's history until years later into the process. The first few versions of the film were merely ramblings of different aspects of life. Then after a few more versions, I began to realize that the one aspect that stuck out most in all of the cuts was about my family. Although I finally saw this unconscious pattern, but I still doubted myself so deeply that I didn't believe that this personal story is worth telling. There are not many documentaries of this personal nature in the film world, so I don't have a strong foundation to draw from. But how very grateful I am to my good friends and mentors! These are writers, filmmakers, therapist, older mentors. They each reassured me in her/his own way that there is real power in sharing my life experience on film. So I've learned to believe in it more and more and became more and more single-mindedly involved in the project until, here we are 17 years later. So the most challenging part is believing in, embracing, and utilizing from what's inside.
Review Fix: How do you want it to be remembered?
Tsang: I want the film to be a testament not only to the reality of migration and divorce, but also to the importance of "inner self work" and that it is as equally important as the "outer work" of activism and social justice. Inner work is what makes social justice truly effective and grounded. After all, how can a person be an effective activist, a fair boss and business person, a peace officer, or a good parent, and be in sync with others when he/she has all these inner demons that cloud and fuel his/her everyday life judgements? You can say that I'm fighting for the sense of "inner justice", and that I regard it also as a form of social justice.
Review Fix: How does it feel to be a part of the festival?
Tsang: I'm very grateful to be part of the festival and getting to know fellow filmmakers. Kudos to The Catos for embracing the spirit of Queens, which is a place of immigrants and authentic world cultures. It's so wonderful that the festival is connecting with communities even more by organizing encore screenings at various public parks and venues.
Review Fix: What's next?
Tsang: I have a lot of footage collected throughout the years, so a lot of sorting-through to do. But one film that I'm currently working on is about space traveling. It has a working title of "Go In Peace." It advocates traveling in space from Earth's perspective and in a natural flow that is not forced. It's a reminder that this is our home and we are deeply rooted in it.