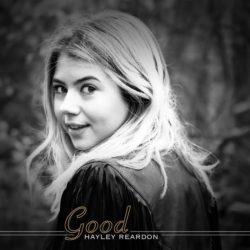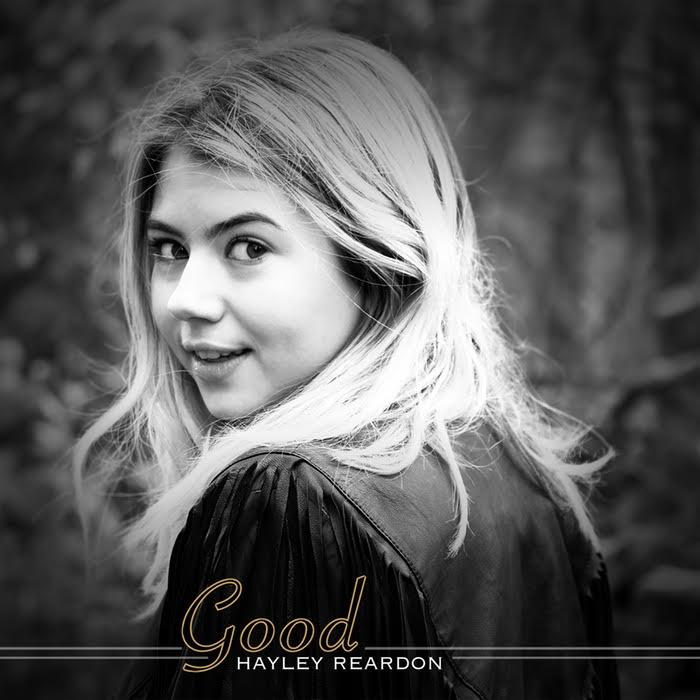 Review Fix chats with singer/songwriter Hayley Reardon, who discusses her new album, "Good."
Review Fix: What was the creative process like for this album?
Hayley Reardon: The process was a little choppy as the full completion of this record was spread over quite a long period of time. In many ways I'm thankful for that however because songs, ideas, and parts had time to breathe and evolve.
Review Fix: How did your last album influence this one?
Reardon: My last project Wayfindings was pretty stripped down. We loved the vibey acoustic thing and wanted to keep its sincerity but dig a little further into the production and create a sound that was a bit fuller. Wayfindings also, as fun as it was, was really just a collection of a bunch of songs that happened to come out in the same short period of time. "Good," on the other hand called for much more of a thoughtful curation of songs we felt really fit and belonged together.
Review Fix: What makes "Good" a special song?
Reardon: "Good" is special because it's so layered. On the surface level, it's a love song. But underneath that is an idea we have a choice everyday to either do what we think makes uslook good or to do what truly is good. The notion that we have to let go of what the world thinks in order to be our best selves is (in my mind at least) so universal, and is why I chose to title the record after this song. Printed on the inside of the physical CD packaging is a quote from John Steinbeck that reads "now that you don't have to be perfect, you can be good." I just love that.
Review Fix: What is the song "Ghost" about?
Reardon: "Ghost" is about letting go of toxic habits, people, relationships, memories, etc. All the stuff that holds us back and clutters our heads.
Review Fix: What was it like to work with Lorne Entress?
Reardon: Lovely! This was my third project working with Lorne and it was both special and comforting to have such a history working together and know that we could really try any direction we wanted. I trust and appreciate Lorne so much both as a producer and a human being and it was great to do another entire full length record together start to finish.
Review Fix: How have you grown as a musician from the first album?
Reardon: I made my first album when I was really young — so I've grown endlessly as a musician, player, and singer but more importantly as a writer, since then. The lens I'm looking through is different, which makes the songs different, which makes my playing and singing different, which makes the production and arrangements different. When it comes to growing as a musician I am always chasing my songs around and learning new things depending on what I think a certain song needs. The writing steers the ship and I think, as a songwriter first and foremost, that's the way it should be for me.
Review Fix: How do you want this album to be remembered?
Reardon: I want it to be remembered as an album that didn't try to be anything it's not. I think these songs are humble and true and mark a poignant moment in my young life. Hopefully it can be a soundtrack for a few other folks in a similar transitional phase of life and growth.
Review Fix: Are you excited to tour?
Reardon: Yes! I'll be getting out to Northern California this time around which is a first for me, as well as a bunch of other cool spots I'm excited about. I'm still in school so there's a bit of space between each little cluster of shows, but love the balancing act and can't wait to get going.
11/05 – New York, NY @ Rockwood Music Hall (Stage 3)
11/18 – San Francisco, CA @ The Battery
11/19 – San Francisco, CA @ FogHouse Concerts
11/20 – Boulder Creek, CA @ Lille æske
11/27 – Cambridge, MA @ Club Passim
Review Fix: What's your biggest weakness as a performer and how are you working on making it a strength?
Reardon: I still tour solo for the most part which can be pretty limiting sometimes. On the other hand, there is a freedom and intimacy to it that I will defend forever. With that being said I'm working on finding ways to give myself more options and room for energy in my live show without bringing a full band out with me. Maybe someday but for now I'm aiming for just duo / trio configurations.
Review Fix: What's next?
Reardon: Hoping to be working on a short follow up EP sometime after this record is released. I'll keep playing and exploring life in Nashville as I'm still pretty new down here. Keep an eye out for more tour dates and live videos as I'm always posting new stuff.