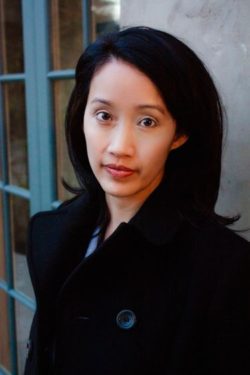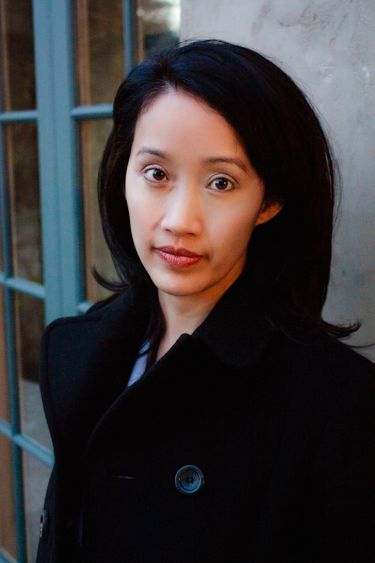 Review Fix chats with "Review Fix Exclusive: Inside "Siege Hammer" developer and CEO of MyDream Interactive Allison Huynh, who discusses the inspiration, development and goals of the upcoming VR Strategy Game currently in Steam Early Access.
For More on "Siege Hammer," Click Here.
Review Fix: What was the inspiration for this game?
Allison Huynh, CEO of MyDream Interactive: We were inspired by some of the basic tower defense games, but more than anything else we wanted to create something that would delight the player and use virtual reality to immerse people in a world that has meaning and emotion.  That's something that tower defense games are not known for, but it became our aspiration.
Review Fix: Can you talk about the gameplay elements at work here?
Huynh: Siege Hammer has some very common tower defense elements, like paths and turrets. The hammer is a unique element that makes the player feel very potent – it's a great moment when you throw the hammer and hear the crack of thunder. But unlike most tower defense games, there aren't many locations to build turrets at the start of an invasion. We add more at random spots each time the player wins a wave. This keeps decision making simple in the beginning and more interesting as play proceeds, like a little puzzle. This simple gameplay element creates tremendous replayability.
The player balances their time between collecting wisps, smashing invaders with their hammer, and upgrading turrets with the wisps they've collected. It creates a beautiful, natural flow for VR. When you watch someone play Siege Hammer, you see them looking all around, visually exploring and interacting with their environment.
The game is played completely hands-free – it's all gaze controlled. It works so much better than we had even hoped, making it pleasant and comfortable to play for long stretches of time.
Review Fix: What has development been like?
Huynh: We started with a quick prototype in another engine to just prove out the design, then spent about three months of very rapid development building the Siege Hammer codebase from scratch, along with all the assets you see. The game is written in Unity in C#. Targeting Oculus Rift and HTC Vive has been very straightforward, but we still have a few weeks of optimizing to do for Samsung Gear VR. Audio was very important to us, and we use it in Siege Hammer to orient the player to in-game events and to their surroundings.
Overall, development for VR has been a great pleasure, however it's required constant adjustment of our thinking. A high frame rate is crucial, so every feature has to be implemented with efficiency in mind. The one factor that required the greatest consideration is how easy it is to overwhelm the player's senses in VR, as compared to a screen/mouse/keyboard. Avoiding this and creating comfort in VR was something the team tussled with at length. It's especially clear in how we approached movement in the game. There is still so much to learn in this vast new frontier.
Review Fix: What games did you play as a kid? How did they influence this one?
Huynh: Lots of board games, card games, and strategy games. The strategy games were very influential. We wanted the player to feel smart and challenged at the same time. Most tower defense games are punishingly difficult, but we found inspiration in games like Plants Versus Zombies, that care as much about the broader player experience as they do about challenge. You can see this in Siege Hammer's design in several areas: We add build locations gradually and we reward the player for losing a wave, making it possible to grind your way to victory.
Review Fix: What do you think is the coolest feature in the game?
Huynh: Playing tower defense hands-free in VR is definitely the coolest feature. However, in terms of what we did with tower defense in general, it would be the way that the player interacts with the wisps. They are sweet and cute, sacrificing themselves on the crystal, and they're very serious about it. But once the shield is down, they are so happy when you call to them and they fly to your hammer. We're adding a lot more personality to the wisps in our next update. Prepare to meet the Elder Wisp in our next release.
Review Fix: Bottom line, why should someone play this?
Huynh: For core gamers, Siege Hammer is a rock solid, high production value tower defense game that is awesome in VR. For everyone else, the pains that we took to make it friendly and accessible make it great for a broader audience. It's remarkably pleasant and beautiful, even relaxing at points, and it packs a punch as a strategy game.
Review Fix: What are your goals for the game?
Huynh: We set out to make sure that whatever we built would make players feel comfortable and delighted. For comfort, we built a rail movement system with warp points (all gaze controlled) that keeps players spatially oriented. We took great care to distribute interaction objects across a broad zone so that the player doesn't feel like they're just sitting still with their heads locked in one position. It's a kinetic experience, all from the comfort of a chair, with head movement limited to comfortable angles.
Creating "delight" is not easy. We had to think out of the box and identify the moments that held the most promise. We reward the player for winning with a swarm of wisps and new locations to build upon, and we reward the player when they lose a wave. The wisps received a lot of our attention. They playfully avoid your gaze when they have work to do, but they gladly rush to your hammer at other times.
Review Fix: What's next?
Huynh: Siege Hammer is still in early access, but we will be adding more levels and invasions, launching on Gear VR, and adding co-op multiplayer support. Expect more siege hammers for players to select from.