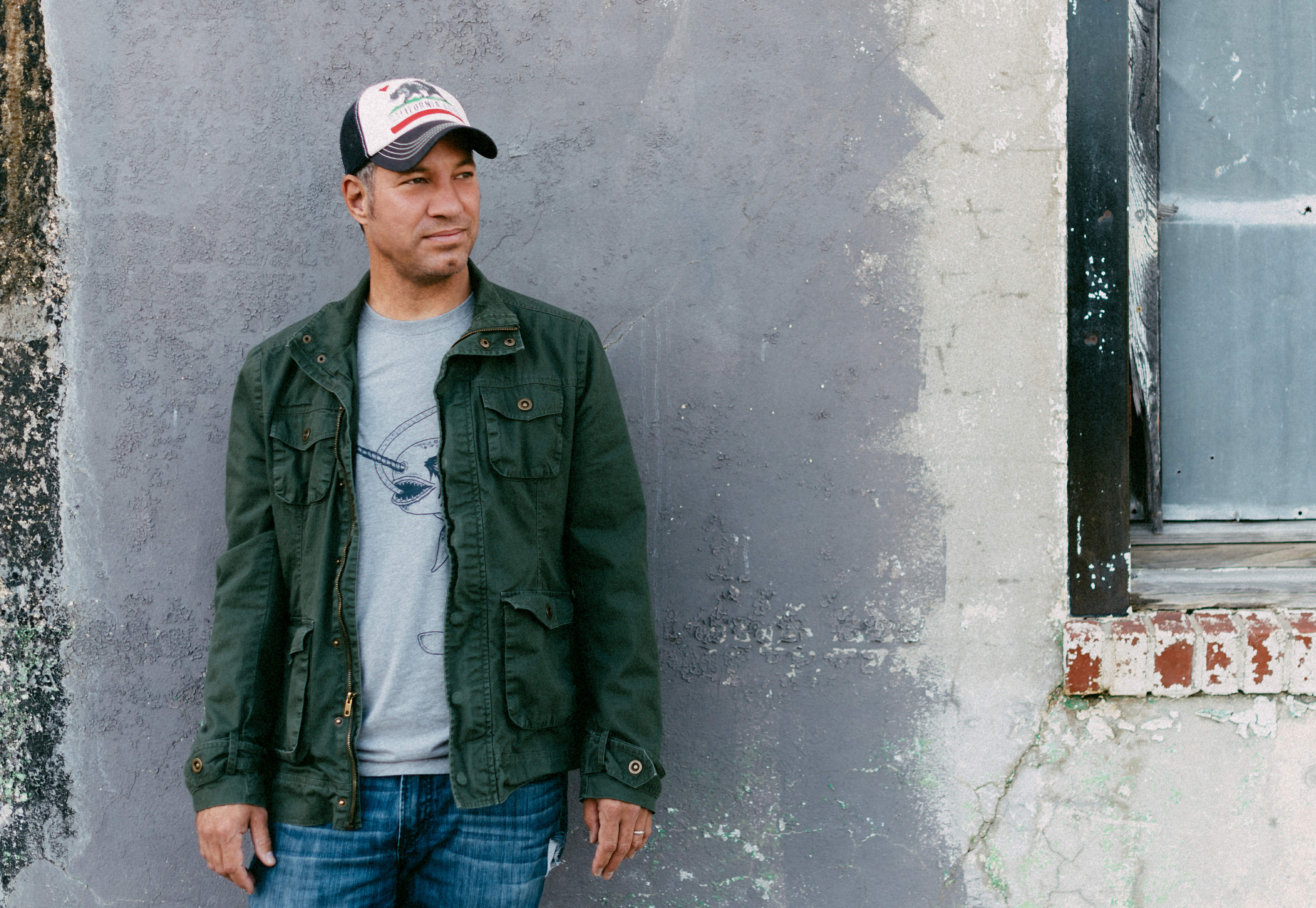 Review Fix chats with singer/songwriter Jeff Glatz, who tells us all about his upcoming EP, "Multiverse."
Review Fix: What inspired this EP?
Jeff Glatz: I came at this project feeling inspired to step out of my comfort zone — to try new things. In the past, my songs have been more uptempo and sort of roots-rock-sounding. I'm in a really content and happy place in my life right now, and these songs come out of that. Dreamy, slow, layered with feedback and reverb, and, without question, love. It's probably the most personal thing I've ever done.
Review Fix: What's your creative process like?
Glatz: Every song is different. Some come easy, while others are tweaked all the way up to the recording day. I wrote "Dream in Color" on a little Taylor guitar, in 2 days, while sitting on my couch.  But "I Love You" went through several chord and lyric changes. I was more collaborative when writing these songs than I have been in the past — running ideas by friends whose opinions I trust, and taking a chance on a new sound.
Review Fix: What's your standout song on this EP?
Glatz: I don't really believe there's any one standout song — each is equally important to me. "I Love You" was an unreleased song I recorded with Peacefield, produced by Will Sexton, but I reworked it for the EP.  I loved how it ended up. "Dream in Color" is probably the most radio-friendly song. "On the Other Side" was really fun to do, and was the first time I worked feedback into a song on purpose. The cover of "Lover's Waltz" was suggested by a good friend. I'm a huge A.A. Bondy fan, and it was great to get to put my own spin on such an amazing song.
Review Fix: What are your goals for 2017?
Glatz: My main goal is to get ready for live shows. I've been working on finding the right musicians who really gel together. We've already started rehearsing, and I'm excited to play. I'm also writing and getting ready to record another release. And, eventually, I will actually get a few music videos for the EP posted on my Youtube channel.
Review Fix: How do you want your music to affect people?
Glatz: I want listeners to feel like they just took a bath in a tub full of love. But, seriously, from the simple and straightforward lyrics to the lush and atmospheric arrangements, this EP is heartfelt. And it's about love. I'm hoping people feel that, and want to listen to these songs over and over again.
Review Fix: How do you want this EP to be remembered?
Glatz: I guess I'd like it to be remembered as a dreamy bunch of songs that can take you to another place — somewhere you've wanted to go, or have already been, and wish you could be again. The lyrics are hopeful, but there is definitely a melancholic tone. And, in my experience, all of the most beautiful times are tinged with a bit of sweet melancholy.
Review Fix: What's next?
Glatz: I have plans to record a follow-up EP with Duane Lundy at his studio in Lexington, Kentucky, as soon as our schedules align. Duane mixed "Multiverse," and he just gets it. He understands what I want to do, and how to get there. I can't wait to get there and get started.
Review Fix: Anything else you'd like to add?
Glatz: Steve Tagliere (formerly of Gingersol) recorded the project, and encouraged me to try things I've never done before. He added so much to the project, and gave it the vibe I was hoping for. With him recording and Duane mixing, I was able to produce something that feels new and right to me.