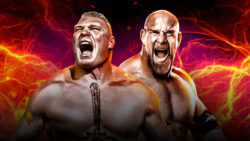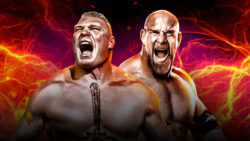 Although it lacked the big match feel of NXT Takeover, Survivor Series was a fun event that signaled the beginning of several new face and heel pushes. Add in a wild and shocking encounter between Goldberg and Brock Lesnar and there wasn't a weak moment.
As a result, November and December are going to be a ton of fun as several new storylines are sure to play a role in the creative directions of both shows.
Matches:
Survivor Series Women's Match: Team Raw: RAW Women's Champion Charlotte Flair, Bayley, Nia Jax,Sasha Banks and Alicia Fox w/ Dana Brooke vs. Team Smackdown: Natalya Neidhart, Naomi, Smackdown Women's Champion Becky Lynch, Alexa Bliss and Carmella: Jax and Lynch got a ton both for both teams, but the surprise elimination of Banks led the way for Bayley to steal the show with a win over Lynch with the Belly-To-Bayley. After the match, Flair, the only other remaining member of the RAW team, beat on Bayley.
Intercontinental Champion The Miz w/Maryse vs. Sami Zayn: A fun match but an awful finish as Zayn appeared ready to get the win with the Figure-Four, but Maryse rang the bell before he tapped, allowing Miz to get out of the lock and use the Rollup and a handful of tights to get the win.
Survivor Series Tag Team Match: Team RAW: Sheamus and Cesaro, Enzo Amore and Colin Cassidy, Luke Gallows and Karl Anderson, The Shining Stars: Primo and Epico, WWE RAW Tag Team Champions The New Day: Big E. Langston and Kofi Kingston w/Xavier Woods vs. WWE Smackdown Tag Team Champions Heath Slater and Rhyno, American Alpha: Chad Gable and Jason Jordan, Tyler Breeze and Fandango, Jimmy and Jey Uso and The Hype Bros: Zack Ryder and Mojo Rawley: This was an interesting match as The New Day was eliminated early following the almost immediate elimination of Breezango. Gallows and Anderson then eliminated the Hype Bros while AA took out The Shining Stars. Gallows and Anderson then eliminated AA. After Rhyno Speared Gallows to eliminate that team, Amore beat Slater with the Rocket Launcher. Then seemingly out of nowhere Jimmy Uso beat Amore with a Splash to leave The Usos with Sheamus and Cesaro. These two teams literally beat the holy hell out of one another.  Cesaro went on a monster tear but the Usos nearly won on a few occasions as well. Countering the Tequila Sunrise, Cesaro got the win with the Sharpshooter thanks to a timely Brogue Kick from Sheamus.
WWE Cruiserweight Champion Brian Kendrick vs. Kalisto: A high-flying encounter from start to finish as Kalisto set the tone with a Spanish Fly Suplex in the apron to the outside. Kendrick fought back with the Bully Choke from the Top Rope, but Kalisto escaped. Kalisto then hit the Spike Hurricanrana and the Sakura Del Sole but Kendrick kicked out. Baron Corbin then interfered in the match and nailed Kalisto with The End of Days to get the match thrown out.
Traditional Survivor Series Match: Team RAW: WWE Universal Champion Kevin Owens, Chris Jericho, United States Champion Roman Reigns, Seth Rollins and Braun Strowman vs. Team Smackdown: WWE World Heavyweight Champion AJ Styles, Randy Ortiz, Bray Wyatt, Dean Ambrose, Shane McMahon, and w/James Ellsworth: This match moved slow as hell. Tons of pandering and meaningless offense. It wasn't until Team Smackdown had communication issues that Strowman eliminated Ambrose and the match picked up. Although Strowman dominated, McMahon, thanks to help from the Wyatts, hit the Elbow Drip on Strowman through a table. Later on, Strowman threw Ellsworth off the ramp and exited the match. After he nailed Styles with the list, Owens was DQed and Orton then eliminated Jericho with the RKO. Reigns then eliminated McMahon, but he and Rollins still had to deal with Styles, Wyatt and Orton. Luckily for Reigns and Rollins, Ambrose hit the ring and was intent on destroying Styles. Soon enough, The Shield triple Powerbombed Styles through the announce table and eliminated him. Things got even spicier as Luke Harper appeared and took out Reigns on the outside, but Rollins was a step ahead until Orton hit an RKO on Rollins who was going for a top rope splash, eliminating him.
All by himself, Reigns beat on Wyatt and Orton and nailed Harper with a Spear on the outside. Reigns then had Wyatt set up for a Spear, but Orton pushed Wyatt out of the way to take the maneuver, allowing Wyatt to hit the Sister Abigail for the win.
Goldberg vs. Brock Lesnar w/Paul Heyman:Â Goldberg hit two Spears and a Jackhammer in the squash win that lasted less than five minutes as Lesnar mounted virtually zero offense.
Photo via WWE.com