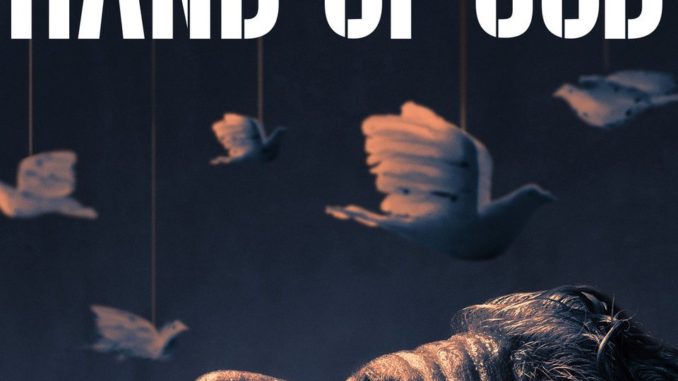 Religion is a powerful topic, it can be frowned upon but it also can be respected. The same can be said for "Hand of God," an Amazon special that you will really love or hate. There are many aspects to what can draw an audience to a show, but it is the story that is told and how it is delivered that can either make or break a series. Unfortunately, this drama does not have a future, but the good news is that the two seasons of life that it did have will keep you interested based on its characters and story.
"Hand of God" stars Ron Perlman ('Sons of Anarchy') as Judge Pernell Harris a married man with a call girl on the side. After his son PJ attempts suicide, Harris has a mental breakdown and begins to hear the voice of God through his son who is lying in a hospital bed in a coma. After Harris meets a questionable pastor by the name of Paul Curtis played by Julian Morris ('Valkyrie') and his attractive girlfriend Alicia Hopkins played by Elizabeth McLaughlin ('The Clique') he decides to take matters into his own hands when he embarks on a quest to find the person who raped his daughter in law and damaged his family.
Season one of "Hand of God" had plenty of moments of intrigue as we were introduced to characters that contributed to a solid plot line. One of those characters goes by the name of KD, played by Garret Dillahunt ('Justified') a convict who was given a second chance by Judge Pernell Harris but with a significant catch. KD must help Harris on his quest for revenge to what happened to his son and daughter in law. The first season of this drama did see many positive moments and superb acting. There was suspense between the characters that connected well with the plot. Each episode was more mysterious than the next. As a result, the audience will get sucked in and want to find out what will happen next will all questions answered.
Unfortunately, season two of "Hand of God" starts to deflate and literally gets the life sucked out of it with each episode. The characters become less likable and the story starts to become more predictable and have little to no excitement. While the first season of "Hand of God" showed promise and potential to turn into a great series it slowly but surely began to lose its audience with bland religious plot lines and character performances and dialogue that seemed repetitive. Series that involve sensitive topics such as religion can either gain an audience or lose it. It's sad to say that "Hand of God" falls short and is in no shape or form Glorious.
Ron Pearlman at times was spectacular thanks to his display of emotions. At times you feel for his character in terms of the pain he went through. However, at the same time, you wish him all the harm in the world because he plays the typical anti-hero who does good for his family but is really a bad guy. In the case of Pernell Harris you will either love him or hate him, but it's safe to say that "Hand of God" is a show that's fall's very short of expectations.