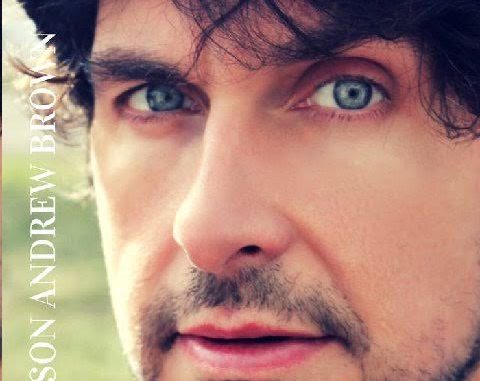 Jason Andrew Brown shows a lot of diversity in his first solo self–titled EP. With a mixture of pop, rock, country, and folk, some may think that Brown can't seem to stick to a genre, but somehow it works well; the collection of songs shows his decades of experience and passion rather than indecisiveness.
The EP starts off with "Shine Sun Shine," a feel-good song about relaxing in the sun, which makes you pine for a day just as described. The song starts off with a country sound and then segues into rock with its catchy hook, which for only a second, is a fond reminder of Smash Mouth's "I'm a Believer" but quickly proves its originality. The closing lyrics are "And if you feel it sing along," as if Brown knows that whoever is listening will not be able to stop themselves from doing just that.
The second song on the EP, "Stranger," proves that Brown isn't afraid of digging deeper. In it, he looks back at his past and does not recognize himself. The track speaks of failed plans and feeling regret. He says "But I'm feeling underestimated/ The longer that I remain unknown," which perhaps speaks to the fact that Brown didn't pursue a solo career until now. The song has a pop/rock feel, with a blend of acoustic and electric guitar paired with Brown's soft vocals.
Brown mourns a friend who committed suicide in "Emptiness is Forever," a raw, stripped tune with only acoustic guitar and echoey vocals similar to a Bob Dylan song. This enhances already meaningful lyrics like "Everyone you held you held together/ Until our pieces scattered in the winds." Brown confesses that he wishes he could have helped his friend. He says, "I maybe could have saved your voice your laughter/ I maybe could have saved your wasted life." He ends the song with the lyrics "Emptiness is Forever/ and it's a shame/ You didn't last that long.
"Make Time" is about exactly that; making time for things that are important in our fast-paced society. Brown rocks out in this song with lyrics like, "And if I got no time I make time/For anything worth living for." This track is filled with electric guitar and a catchy backing vocal.
The final track on the EP, "Icarus (for the Falling Man)" Brown puts himself in the shoes of a man who jumped from a window of the World Trade Center on 9/11. He imagines the pandemonium and terror that the man must have felt in his final moments, with a strong acoustic guitar beat and powerful lyrics such as "The windows on the world weep with debris/Two symbols of freedom burn in effigy." This song is probably the best of all, and will tug at the heartstrings of anyone with a heart.
Overall, Jason Andrew Brown put out a well-rounded EP, with great lyrics, catchy melodies, and little to no help from background vocals, showcasing his true talent and musical knowledge.