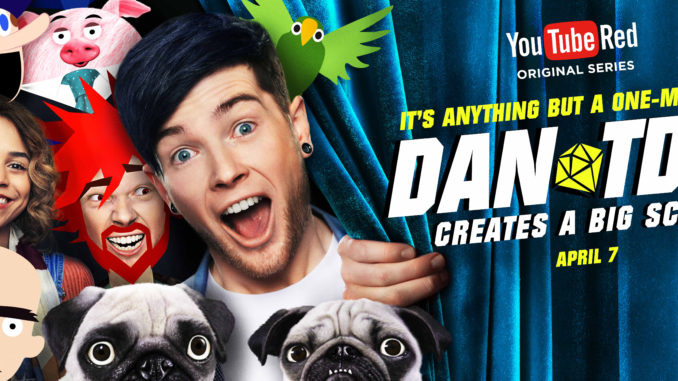 DanTDM talks all things "DanTDM Creates a Big Scene" with Review Fix.
With 14 million subscribers and such a distinct style, it is no wonder YouTube approached DanTDM to create one of its first family shows – and there was no need to pull any arms as the interest was mutual.
"DanTDM Creates a Big Scene" is centered on DanTDM and his animated pals as they work on their live show and get entangled in problems and shenanigans.
YouTube is built on the foundation of its creators and with this opportunity DanTDM is excited to bring his brand of storytelling to the big stage with this larger production.
In our chat with the YouTube sensation, DanTDM speaks candidly about what it takes to be a successful content creator and how his biggest issue, like most people, is finding time – between his channel, his live show and this new YouTube Red series, Dan may need an extra day in the week.
Click the Link Below to Listen In:
Review Fix Exclusive: DanTDM Talks DanTDM Creates a Big Scene
"DanTDM Creates a Big Scene" is now available on YouTube Red.