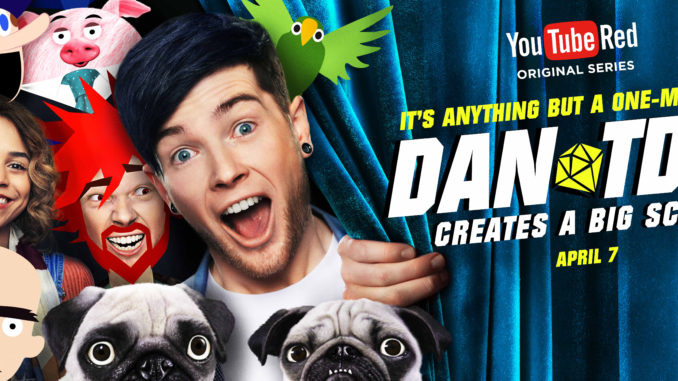 Review Fix talks with star and creator of Youtube Red's "DanTDM Creates a Scene," DanTDM.
DanTDM, a Youtuber that currently sits at 14 million subscribers, talks about the advantage of being able to collaborate with Youtube on a production that allows him to channel his voice in new ways.
Change is something DanTDM is used to – Youtube is an ever-changing environment that is constant making adjustments, constantly changing and in this part of our interview, DanTDM talks about the excitement of those new challenges.
"DanTDM Creates a Scene" along with "The Kings of Atlantis" are Youtube Red's first family show created with the Youtube Kids app in mind.
The series follows DanTDM as he and his animated friends' life on the road as they must take on the challenges of crafting a live show.
Click the Link Below to Listen in:
Review Fix Exclusive: DanTDM Talks Partnership With YouTube And More