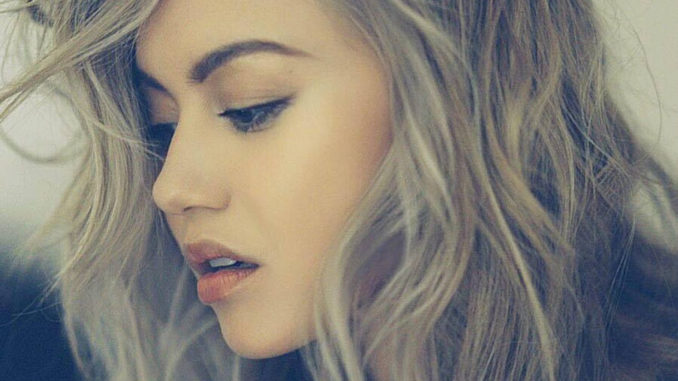 Review Fix chats with singer/songwriter DYLYN discusses the creative process behind her new single "Secret," as well as her goals for 2017.
Review Fix: How did your childhood play a role in your decision to devote your life to music?
DYLYN: I've always turned to music as an escape. Throughout my childhood, I remember going to my room listening to classic rock albums and songs over and over again. Listening and learning lyrics and always turning to records for comfort. When I was surrounded by the music it's always felt so natural. A safe place.  It still has the same affect on me.
Review Fix: How has your sound evolved over the years?
DYLYN: My music has come full circle. I went from fronting a rock band to a flashy pop solo artist. The biggest thing that's evolved is my true self. I went back to my roots and the music I grew up on..mainly artists from 1970-1989. They say it's always best to be yourself but finding your true self is the real evolution.
Review Fix: What makes the latest single special?
DYLYN: 'Secret' is from the deepest and darkest part of my heart. I've given a piece of my soul to this track. I've never been so vulnerable in my life and now it's out there for everyone to hear.  It's scary, but I needed to write it.  Maybe it will help somebody, somewhere going through what I went through.  For that alone, it was worth it.
Review Fix: How is it album different from your previous single?
DYLYN: This album is so different from anything I've ever done. Each song represents an emotion from a moment in time.  The entire record is pure honesty.  It needed to be, otherwise, I was wasting my own time.
Review Fix: How were these songs written? What inspired them?
DYLYN: The album took two years to write. The first while I didn't even write. I took photos that inspired me and songs that I adore. I then put the photos and music together and narrowed down what spoke to me. The songs are different stages of what I've gone through the past three years. It's been a very dark and tough road but it's where I've found the greatest light and lessons.
Review Fix: How is your sound different live?
DYLYN: My live performance is a more stripped down raw version of myself. It gives me a chance to really let loose and be aggressive and free.  Guitars, drums, bass and some 80's synth lends to what the songs represent.
Review Fix: What's next?
DYLYN: I'll be dropping a single each month, slowly revealing each song on the album. I hope I tour as much as I can and connect with more people via music.
Review Fix: Anything else you'd like to add?
DYLYN: In the darkest of times we find true light.