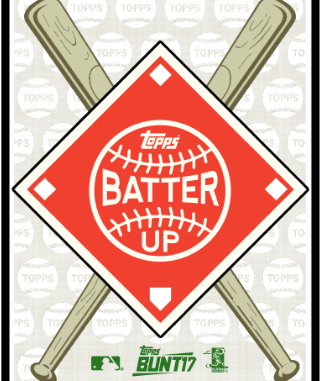 Review Fix chats with Jason Barnes, Senior Product Manager at Topps, who discusses the new Batter Up mode in MLB BUNT 2017.
Review Fix: What makes this App special?
Jason Barnes: There are a lot of aspect of BUNT that makes it special.  First and foremost is the beautiful art of the cards and the amazing variety of artistic styles of the cards.
It is fun to chase cards.  There is a nice feeling of accomplishment when you open a pack and pull the special cars you were hoping for. And one of the best parts of the chase is that we are constantly bringing the fans new cards.  The fresh content happens while the season is going on.  You can see an incredible play or moment in a game and the next day we will have that play captured on a card whether it is a photo of a crucial moment or an actual highlight video.  In fact just this week we released our first Focus Cards in BUNT.  Focus Cards are unique cards that play video highlights from amazing MLB action.
For me, another thing that drew me into BUNT before I joined Topps was being able to get some of my childhood cards again.  I grew up a huge fan of Rickey Henderson and Tony Gwynn so seeing the classic cards I grew up with digitally brought me back to a time of whiffle ball and RBI Baseball on the NES.
Review Fix: What does it do to improve the Bunt App?
Barnes: I am very excited about Batter Up because it brings a unique snack-size gaming experience to BUNT that you can play multiple times throughout the day.  Being able to earn free coins in a fun fast gameplay experience that captures the essence of baseball with a unique twist on the rules is something new and unique to BUNT.  For me personally what excites me about Batter Up is that it gives you meaningful choice.  Not only are you choosing which cards to reveal, you are choosing if you win with the ability to Walk Off at any time.  And winning is key.  Winning several times a day and the drive to come back win or lose is a great feeling.
Another thing that Batter Up has brought to BUNT is the sounds of baseball.  From the crack of the bat to the strike call from the umpire to the organ music playing with 2 strikes, the baseball sounds and atmosphere help give BUNT a different feeling and life.
Review Fix: Why must a hardcore baseball fan download it?
Barnes: If you are a fan of Major League Baseball then you need to be playing BUNT.  The direct connection to the game of baseball through the fresh content like I mentioned earlier should draw you in.  There is an emotional connection to your team or favorite players that are unique to BUNT compared to other apps, because of the instant access to those moments that are special to you.  For example, if you are a Cubs fans then you could have all of the best moments from that fantastic World Series run at your fingertips.  How could you not want to relive those moments at any time with just a few touches on your phone?
BUNT's Contests offer another unique experience directly tied to live MLB games throughout the regular season and postseason.  Bring your best cards to the table and compete in live daily Contests like traditional fantasy baseball with unique scoring and the ability to swap out your player cards at any time during a Contest.
Review Fix: What's your favorite element of the mode?
Barnes: That is a tough question.  I am thrilled about so many things about Batter Up. We designed this with the intent of hitting some key emotional moments and judging by the Fans stories on our news feed I feel like we delivered on a lot of them.  I have really enjoyed reading the Fan feedback and in particular, the excitement they have when they get an insert or hit a Grand Slam, especially when they have 2 strikes. I even like reading how disappointed they are when they strike out and left something good on the table or a good amount in their coin bank because it makes their winning that much more special.
There are some elements of the mode that I really like.  The process and the team effort to design and create the mode was special to me.  We started with a couple of physical prototypes using actual baseball cards and as sacrilegious as this sounds we actually wrote coin values and the outcomes on like strikes, singles, double and so on.  The game evolved from the original design, because of the team's willingness to express and debate ideas in a continuous effort to make it better.  In fact, one of the best debates and ultimately we feel was the right call was to put inserts into the game.  This decision came from play testing the physical prototypes with and without insert cards.
Now in the final launched game I really like the presentation from the look of baseball game board to the look of the cards and like I mentioned earlier I really like the sounds.  The sounds help drive the emotion and especially the tension when you have 2 strikes.
And finally, I really am pleased with the foul ball card.  It delivers the emotion we want it to when you have 2 strikes.  The look of it, the red card with the umpire that looks similar to the strike causes you that millisecond moment of anger that you just struck out to the relief that you stayed alive to make one more decision to press your luck and go for one more card.
Review Fix: What's next?
Barnes: We have been reading all the Fan feedback and we are making a few improvements to BUNT and Batter Up in particular.