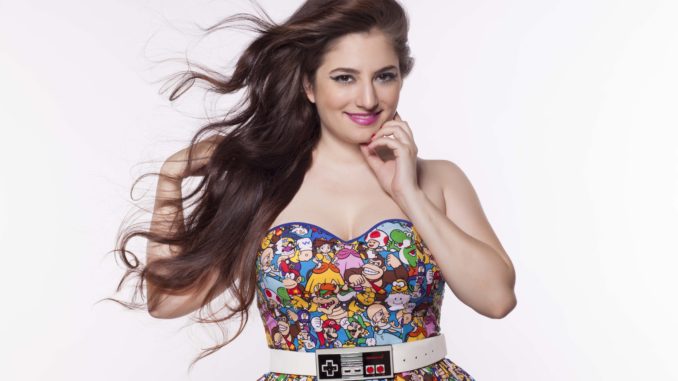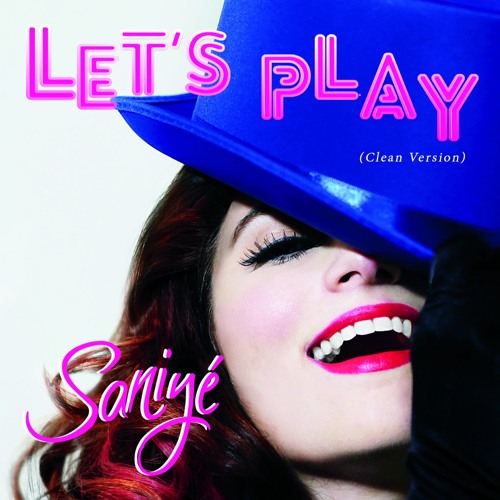 Review Fix chats with singer/songwriter Saniyé, who discusses her new album, "Let's Play," as well as her upcoming show on Saturday, June 3 at Nublu with ConSoul, a group that plays retro video game music in big-band-style brass arrangements.
Review Fix: How did you first get involved in music?
Saniyé: I got a battery-operated Casio keyboard for my birthday (the small white one!) and had no siblings my age in the house.  Add that plus MTV and Michael Jackson, and voila:  Epic dance moves emulating MJ, plus the keyboard sounds for inspiration, and my love for music was born.  Am I an 80s kid much?!  Hmmm… it gets better.
Review Fix: What makes your sound special?
Saniyé: My sound is special in a way that I believe everyone is special.  It's not better than anyone else. It's special in that it's uniquely me, and my story, my personality.  The "Let's Play" album has more of my quirks and personality traits than any music I've ever released! And by that I mean, there is mischief, there is mayhem, there is playfulness, there is cheekiness, there is feistiness, there are qualities of a tomboy and qualities of a girl that loves sports and video games. There's some teasing, and maybe a tinge of being an NYC brat. I make some bold statements on the album in the way that New Yorkers make bold statements about their pizza being the best. ie. "Insert rat dragging pizza down subway steps here." The next layer of that is, any music I've created thus far is in memory of my father. We lost him to cancer when I was just 1 years old, and I only know him through the playful stories my mom and others have told me.  He was a prankster, a child at heart, a player, a lover of animals, and just a big kid with a big heart.  I pride myself in being like him. Through the music, and through the fun, I keep him alive.
Review Fix: What influences your sound the most?
Saniyé: Life.  Things that have happened to me.  My thoughts, my dreams. I don't keep a diary, so the songs are it.  
Review Fix: What are your goals for the rest of the year?
Saniyé: To play the two new Sonic The Hedgehog games, to finish the new songs I've been recording and get Let's Play 2.0 out to the world!  Ok, that's not the actual album title, but new music is coming, and I'm really excited about it.  There's already a group of people out there that know how to play. My plaYers are peeps who know how to have fun. It's not just gamers, but anyone with a childlike spirit, who loves games, interacting with people, being mischievous, and living up the playful side of life. There's enough serious in the world. We don't need more serious. We need more fun, less adulting. Notice how everything seemed so much better when we were kids?  I want you to relive that special time with me.
Review Fix: When or how did you incorporate video games into your music?
Saniyé: I started writing playful music in 2013.  Video games got incorporated into the music when I fell in love with an 8-bit boy. We played games together.  Both the video game kind and the love kind.There are songs about love games on "Let's Play." But the album also has songs about another boy or two as well.  Boy, am I sounding like Taylor Swift right now.  Literally putting out a "do not date me!" vibe with this answer!  Haha, seriously though, love is the most popular topic in songwriting, so why not? Luckily though, I get bored easily, so all my songs will never be about the same thing, or said in the same way. The songs are a rainbow of colors, and some have blatant video game references, and others don't.  The album is about games, in general, including the love game, head games-kind.  The first song "Pinball and Video Games" and the last "Better Off Dead" are opposite ends of the spectrum when it comes to games!  One says, "come, let's play together and have fun!" the other says, "I wouldn't be caught dead being your Player 2, ever again."
Review Fix: What are some of your favorite games?
Saniyé: E.T. The Extra Terrestrial on Atari. I loved when he would fall into the pit and I would spend hours trying to get him out with my tiny fingers blistering up on the Atari joystick while sweating profusely and questioning my very existence.  Just kidding.  All my love to Atari though!  I loved playing Centipede though, Mario Bros, Tetris (jumping hardware now), but my ultimate favorite game when I got the Sega Genesis.  Favorite games on there are Sonic, Sonic 2 and Ghouls and Ghosts.  Those are my ultimate faves, not in any order. (Ironically, wasn't crazy about the Michael Jackson "Moonwalker" game.") I used to love the driving game on there, Hard Drivin, Klax, Spiderman…The driving game and Sonic was my favorite at the time, but now I just ultimately really, really love Ghouls and Ghosts and Sonic, as my tops.   
Review Fix: What's next?
Saniyé: Finishing up the new EP.  Recording it with the uber-talented David Andronico, -songwriter, producer, musician, all around talent-, signed with Songs Publishing (told you he was talented!) and has his own studio at David Andronico Music. He and I collaborated before, for songs on "Let's Play," including "Pinball and Video Games."
For that song, I also worked with the amazing Mikal Blue (Colbie Caillat, Jason Mraz, One Republic, Toad The Wet Sprocket), as well as Hollywood Hot Sauce (has produced with/for Bad Boy/Rodney Jerkins, Rihanna, and more.) Lucky gal, that's me! The next EP is all-game based.  Like I said, I fell in love with an 8-bit boy.  The heart doesn't let go easy. And I love games. Who knows where I'll be musically in 10 years, but this is where I'm at now. And I'm having the time of my life. Let's Play!
Review Fix: Anything else you'd like to add?
Saniyé: Yes!  I love meeting people and we can always link up through my socials, @saniyemusic, or www.LetsPlaySaniye.com.  Come play with me!
This journey has led me to some awesome people, (Including you!), and it's only just beginning.  I've always been a kid at heart, just like my dad, and I always will be.  Not only do I want to bring more joy and playfulness into adults' lives, (-video games takes care of that, but I mean additionally, through my music, since I'm a musician and that's how I communicate), but I also would love to bring smiles into children's lives, in any which way I can.  I get videos from people sending me their kids singing "Favorite Song" in the car or dancing in the living room, and it brings me so much joy, I can't even describe it.  I've been thrilled to work with some amazing children's charities as well, and I just want to take this moment to give a big shout-out to Game Changer Charity, and Child's Play Charity, who do more for kids with their big hearts and organization than I ever could.  We teamed up recently to raise awareness and funds for these two charities via a concert I'm having with another amazing band, ConSoul, who plays retro video game music in big-band-style brass arrangements.  Game Changer and Child's Play have given us some awesome loot to give away and raffle off, the proceeds of which will go directly to them. Everything from clothes to Playstation and XBox games!  It's going to be Saturday, June 3 at Nublu, 62 Ave C., New York, kicking off at 8 pm sharp.  We're excited to meet our Player 3s! 
Photo by Sinem Yazici