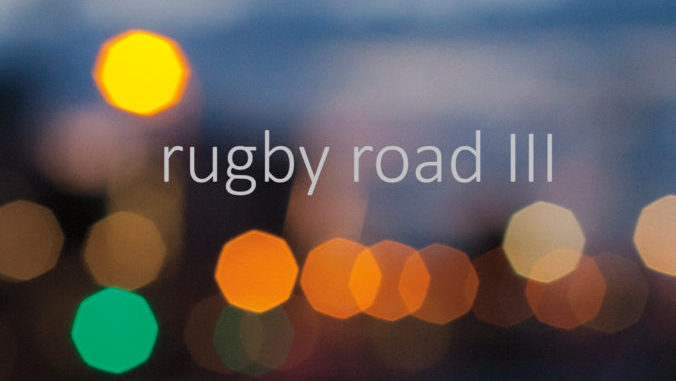 Rugby Road goes back in time with their EP titled III. The four track EP is great for old-school classic rockers who are looking for some new music to enjoy. The Philadelphia-based three-man band that calls their style "alternative rock" has been around for a while. They have played together for 25 years and have finally released new music since their last album which came out over 15 years ago. Rugby Road goes for a more sophisticated, old-school vibe, showcasing the experience they have accumulated over the years.
The first song on the EP, "Back to You," is a reminder of a Bryan Adams song; maybe because he has one with the same title, but probably because the song is a real classic rock track that takes you back to the 80s.The first ten seconds of the song sounds like the beginning of One Republic's "Love Runs Out," and after that transitions into that classic rock sound. The song also features a surprising addition of backup vocals that sound like a choir, which is what makes this song different than other classic rock songs, making the song memorable.
"Nobody (Needs to Know)" a track that talks about keeping secrets, is another solid song on the EP. It's a less frantic and more mellow tune with deeper lyrics like, "You burn the bridges way too soon/ You seem more distant than the moon." The repetitive hook gets stuck in your head, and it's a good song to bob your head to, with its steady beat. And of course, it wouldn't be a good rock song without a guitar solo at the end, which wraps the song up nicely.
Rugby Road slows it down with the third song on their EP, "Spoken For," which begins with piano and a gritty bass guitar beat. The song talks about not being able to make your own decisions, saying in the hook, "We're not waiting anymore/ I know we're already spoken for."
The final song on the EP "Give it Away," starts off with acoustic guitar, and ends with about a two-minute electric guitar solo which then transitions back to acoustic guitar, as if the song has bookends.
Rugby Road's III, is great for people who crave some classic rock. The tracks have catchy tunes, and each song has a little something to change it up and make it different. The EP fulfills a need for a bit of nostalgia while it also features some interesting added tweaks.