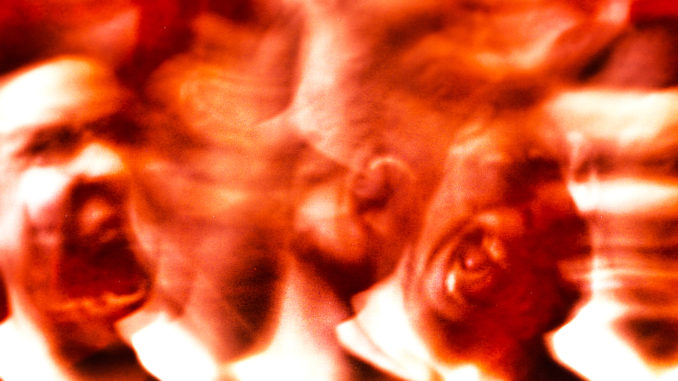 Review Fix chats with Crejuvent (Federico Spera) who discusses his creative process and goals for his new EP.
Review Fix: How did this project get started?
Federico Spera: I needed a project where I could have complete creative freedom without having to compromise and this was it. I'd love to get session players involved and do more live shows and record, but who the hell can afford that?
Review Fix: What's your creative process like?
Spera: It generally depends on the song, but usually I'll sketch out all the guitar parts and get a rough outline of the song. This is where most of the songs come from really, as I get to play around with different ideas and really develop them. Then I lay down the drums, and to me, the drums are incredibly important and essential to a song, so I really try to pay as much attention to detail to it as I can. Then I'll write some bass lines, and this is where the songs usually tend to vary – the structure becomes clearer, I add and remove parts, etc. Then I'll add vocals, synths, and then fart noises as needed. I usually end up adding stuff as I go along, and since I record, engineer, and mix the songs on my own I can revise them whenever I want, which is great! I'm very much one of those people who thinks a song isn't finished unless it's out there and being sold. Until that point, it's anybody's game.
Review Fix: What's your standout song? How was it written?
Spera: My favorite songs that I've written tend to be the ones that felt most natural. From my upcoming EP Time, that would probably be the title track. I was playing around with my shitty guitar that I had just finished customizing through my bass pedalboard into my housemate's amp for shits and giggles, and the main riff just burst out! I remember writing all of the riffs for that song in that evening, it was the most inspired I ever felt and my only wish is that I could recreate that moment of inspiration at will. And, of course, $1000000000 and a boatload of women, those are also things I wish for.
Review Fix: What are your goals for 2017?
Spera: Dunno, probably drink an unhealthy amount of beer and rum, get laid here and there, the usual. I'd like to book more live shows, even if it's just me playing to backing tracks, cus those are fun as shit! Since this is my first release on my own, I want to make sure it goes well, so I'm trying as much PR stuff as I can, releasing lyric videos, generally doing stuff that I haven't done before! I'm working with some people on getting some new gear, so I'd love to showcase it with this project somehow. Overall, my plans are to drink beer and do a bunch of nerdy music stuff.
Review Fix: How do you want your music to affect people?
Spera: Sexually.
Review Fix: What's next?
Spera: The debut EP Time is coming out on the 1st of July, so EVERYBODY GET YOUR STUBBY LITTLE FINGERS ON IT! It'll be available on all the hip new streaming services, and if that don't tickle your fancy then you can get shiny new CD's as well! A lyric video will be out for the title track too, along with some nifty little extras here and there. It's gonna be great.