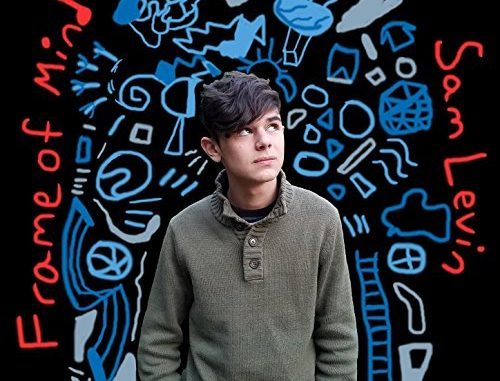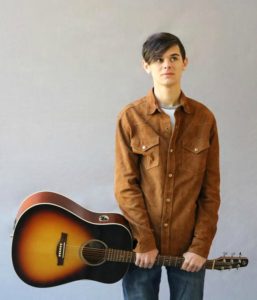 Review Fix chats with 15-year-old singer songwriter Sam Levin, who discusses his new EP, Frame of Mind. Powered by masterful guitar work and poetic lyrics, Levin is a star in the making.
Review Fix: How did you get involved in music?
Sam Levin: At first it was very gradual, listening to music and asking questions about how it was made. Around age 5 I asked for my first guitar and when the answer was yes, it opened up a whole new aspect of that. Instead of "How do they do it" It became more of a "How am I going to do it" which is a really refreshing, inspiring feeling.
Review Fix: How would you describe your sound to someone who has never heard you?
Levin: Every day it gets harder and harder to try to describe my sound, even just to myself. I listen to such a wide variety of music and I feel like I try to put little pieces of inspiration from everything into my songs. I think that the safest bet for most of my songs is to say alternative, but there are definitely times like in Ride, where it can feel very folk.
Review Fix: What makes "Hide and Seek" a special track?
Levin: Hide and Seek is definitely one of the oldest songs on the album, I wrote it a couple years ago. The whole theme of the album is getting older, and in that process people change a lot, but there's also these very refined aspects of a person that stay the same. The song is special because it's physical proof of what the album's all about; other parts of my music-making have changed drastically, but that piece is still there.
Review Fix: What musicians influenced you the most?
Levin: Every time I get asked this by someone, I suddenly forget all of my favorites, which is odd because there are so many of them. I grew up to Bill Withers, Joni Mitchell, Herbie Hancock, the Beatles, the Doors, and so many others, and they all affect me and my writing every day, but at the same time I have some newer musicians that I listen to that totally help to shape and inspire my music, such as Francis and the Lights, Courtney Barnett, James Blake, LCD Soundsystem, and Bon Iver. Listening to other artists is a great way to figure out which direction you want to go in, and I have so many favorites that sometimes that's a tough decision.
Review Fix: How do you want your music to affect people?
Levin: I think that the best thing a song can do is make someone emotional, and I can't be the judge of whether or not my songs make other people emotional, but I would definitely feel very good about myself and my music if someone cried over one of my songs and felt better afterwards. It's all about helping people.
Review Fix: Why is this album a must buy?
Levin: Frame of Mind is very much a window into the mind of someone who is still figuring out who they are and what they want to do. I think what makes the album special is what went into it. I had so many people supporting me and there was so much self-pressure to make it good and to make it work. I really think that it's a good experience to get in someone else's head, and Frame of Mind is a great opportunity to do that.
Review Fix: At 15, how do you think your experiences in life lend themselves to music?
Levin: My music is 100% fueled by my experiences and how I dealt with them, right or wrong. Experiences are so important when it comes to music because not only can you write lyrics to try to convey how you felt, but you can also craft the music to make people feel the same way. I'm very much still growing, and experiences in the future will definitely be strongly featured in both my lyrics and my music.
Review Fix: What are your end goals in music?
Levin: I'm not looking to become super well known because I'd like to stay who I am and write my music how I want. That doesn't stop me from wanting a good, loyal group of listeners, and it would be my dream to end up on a Spotify playlist or break 20,000 listeners or something like that. I want to get out there, but not that out there.
Review Fix: What's next?
Levin: I am always working on new music. I'm in the process of making another album, and I've been making a lot of experimental electronic stuff and releasing it on soundcloud under the name emusicall. I love trying out new genres and ideas, and that's where you can hear me figuring it all out.