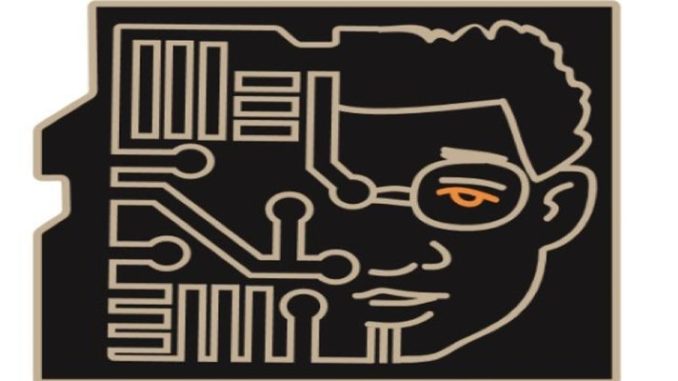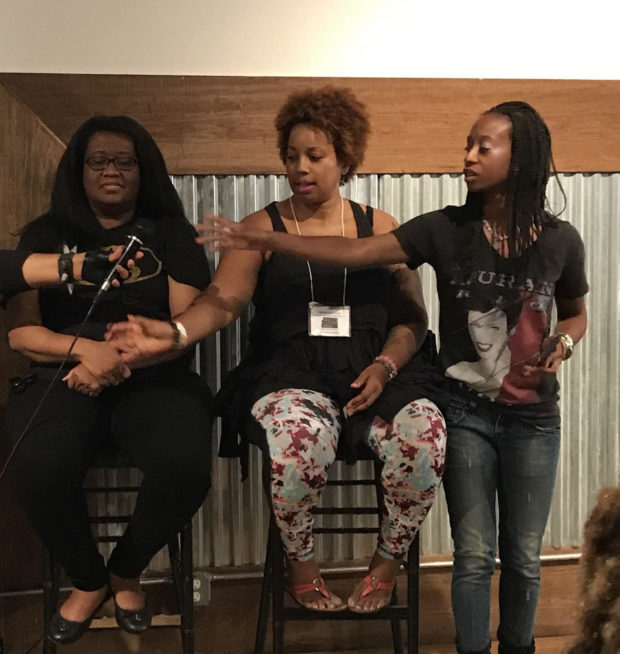 People of color, specifically Black people who love all things considered to be associated with nerds had yet to find a space where they could congregate and have real talk. Men and women coming together to discuss Afrofuturism, women in comic books, racism in cosplay, science fiction and how the Blaxploitation era continues to creep into all forms of media when it comes to Black people without apology or explanation. In essence, a place to have constructive discussion on the negatives and positives of being a Black nerd. Founded by Clarissa Clay, BlerdCity has filled that space. For two days the convention covered everything from Joss Whedon's 2009 'Wonder Woman' script to short film showcases. July 29 and 30 was an anticipated event in Dumbo, Brooklyn, NY. Conventions such as San Diego and New York Comic Con seem to have moved away from the most important entities driving those events – the fan. Whether through cosplay or question and answer sessions, it isn't enough to hawk toys and trailers from big studios and comic book conglomerations. Serious issues need to be faced.
Whether there isn't enough representation or stereotypes still being propagated within mainstream comic books, people of color seem to be pushed out of the conversation. There's also a considerable amount of independent films and comics being lost in a sea of what has become marketing tools. Black people are more than a demographic and no one has the right to tell someone that they can't cosplay as Iron Man because he's Caucasian and you're not. Or, cosplay as Sailor Moon and you happen to be male. Reclaiming fandom is important and Blerdcity gave a large gathering of Black nerds that space.
Well organized, each forum at Blerdcity explored different aspects of what it means to be a Black nerd. One of the more interesting panels consisted of Valerie Complex, Omar Holman and Kennedy Allen breaking down Joss Whedon's 'Wonder Woman' script. It takes the worst bits of certain genres of films. There's no agency when it comes to Wonder Woman and everything is seen through the lens of a white male. Diana of Themyscyra is nearly unrecognizable and does several things in Whedon's script that completely goes against the canon in the comic books. What's more it reeks of sexism and an ignorance of the eras Whedon attempts to exploit. The most egregious is that the script is poorly written. There were those on the panel and the audience who believed this was a rough draft. Instead everyone was corrected. In actuality it is a final draft. The Patty Jenkins version did not fare much better. Given the time constraints and circumstances, the final product of the Wonder Woman film was serviceable. Still, admittedly, the movie had similarities to Whedon's script that everyone found troubling. More so, it seemed that the previous director who held onto her vision, but left the project, and the subpar script that was being constantly rewritten stole several bits from the big moments in Diana's comic history without giving credit to the source material. One major point that seemed to escape everyone who lorded over this film was to question if there was a need for an origin story. The panel explained that yes, for everyone who doesn't know who Wonder Woman is, it's needed. But the most important point was made by film director and producer, Warrington Hudlin when he mentioned that Asian films, specifically ones starring Michelle Yeoh have been showing fierce, intelligent, warrior females in cinema for years. Wonder Woman, as a strong, capable female in film is not a new phenomenon.
'The Women in Comics' panel was equally compelling. Moderated by comic book creator, Regine Sawyer the panel got down to business immediately. They discussed not only the joys, but the fears and difficulties of being women of color in an industry that is over saturated with Caucasian males. At times the discussion became heated as the women discussed the need for mentors and support. In an industry that has often times marginalized people of color it's important for women who've been through and are going through the struggle to have a place of yes. Making a space for beginning writers and artists are important especially when you're being told to stay in your place. It's indispensable to have a community to reach out to who look like you do. And Women in Comics made that clear.
One of the coolest panels was the 'Enter the Last Dragon: Black Folks and Martial Arts.' With moderator, actor and martial artist Jacinto Taras Riddick the audience was both educated and entertained by Floyd Webb (producer of Daughters of the Dust, The Search for Count Dante and co-producer of the documentary Yasuke-San, about an important African Samurai during the 16th century), Chuck Collins (indie webcomic creator, writer and artist), Lady Sensei New York (third degree black belt, instructor in martial arts), Daryl Aiken-Afam (shiatsu therapist, martial artist) and Warrington Hudlin (filmmaker, film aficionado, producer of 'Martial Arts Challengers'). Demonstrations of the panelists were also on full display. Equally as important was the connections made between the martial arts movies and the place where Africans fit into that landscape. Africans in places such as China and Japan is not well known. The idea that black people have been all over the planet influencing and being part of other countries is not just nice to know. It's necessary. 'Wakanda's World and the Superhero's Journey' was similarly an enjoyable panel. Logan Dobbs, Omar Holman and William Evans of Black Nerd Problems discussed Black Panther the film and his role in comics.
As with any convention there are vendors. Indie comics, graphic novels, artwork, etc. were on full display at reasonable prices. You didn't have to figure out how you'd get home once you bought a graphic novel. Regine Sawyer of Lockett Down Productions and Micheline Hess who writes and does the artwork for 'Malice in Oven land' had merchandise for the Blerd fan.
Being a black nerd is a unique experience in that, for decades there has been very little representation in film, television and comic books. It's a time now where blackness is celebrated in the mainstream. Yet, there is still much work to do in battling stereotypes, particularly behind the scenes. It isn't enough to support films like 'Black Panther.' There needs to be support for creators behind the scenes, such as independent films from Ytasha's Womack's 'A Love Letter to the Ancestors from Chicago' or writers Tananarive Due and Steven Barnes' 'Danger World.' Blerdcity con gave the Blerd community a space to experience everything nerdy. Hopefully this will be an annual event.
Photos by Donna-Lyn Washington