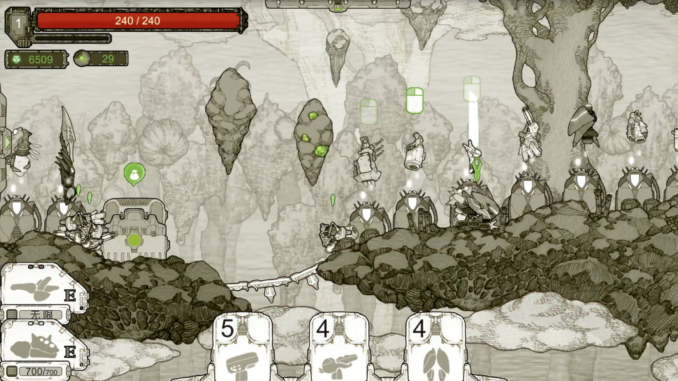 Nintendo Switchâ"¢ Release in Q4 2017; PlayStation 4, Xbox One Q1 2018
 
Hong Kong –

August 16, 2017

–
Original Journey
,
the sci-fi action-adventure with hand-drawn pencil art, releases today for Windows via
Steam
for $11.99 or €11.99. Publisher
Another Indie
and developerBonfire Entertainment are planning a Nintendo Switch launch in Q4 2017, with PlayStation 4 and Xbox One releases in Q1 2018.
 
Take on the role of The Rookie and embark on a journey across a mysterious alien world. Shoot, race, and platform across the planet's hundreds of floating islands, populated with procedurally generated enemies and loot. When surrounded by seemingly insurmountable enemy hordes, strategically place turrets and unload sci-fi side-arms and other powerful weapons for action-packed tower-defense gameplay.
After completing missions, The Rookie acquires materials to craft and upgrade customizeable mech armor and specialized weapons that will bring enemies to their knees.
The fate of the Ato, a space-faring race, is in the hands of its brave young soldiers. The Origin Stone, an infinite source of energy that could revitalize their home world, is the Ato's only hope. Rumored to be hidden on Planet Shadow by the peaceful but powerful natives, the Ato military invades and conquers in search of salvation. But if they do succeed… what will be the cost?
"Original Journey ties many popular genres into one distinctive and remarkable experience, utilizing mechanics from platformers, shooters, and tower-defense games," says Iain Garner, Director of Developer Relations, Another Indie. "The diverse gameplay, coupled with a deep narrative, provides for an engrossing adventure."
 
Original Journey is available in English, German, Spanish, Russian and Chinese.