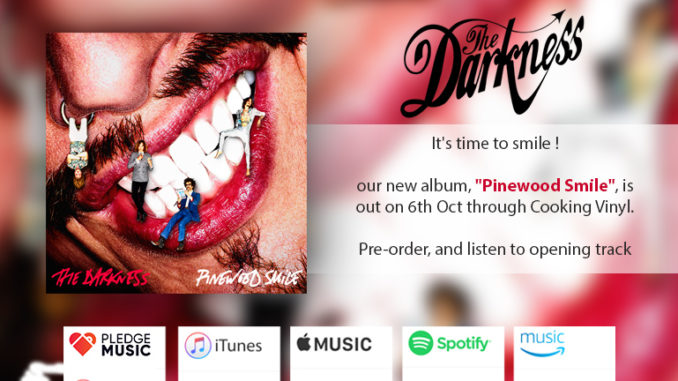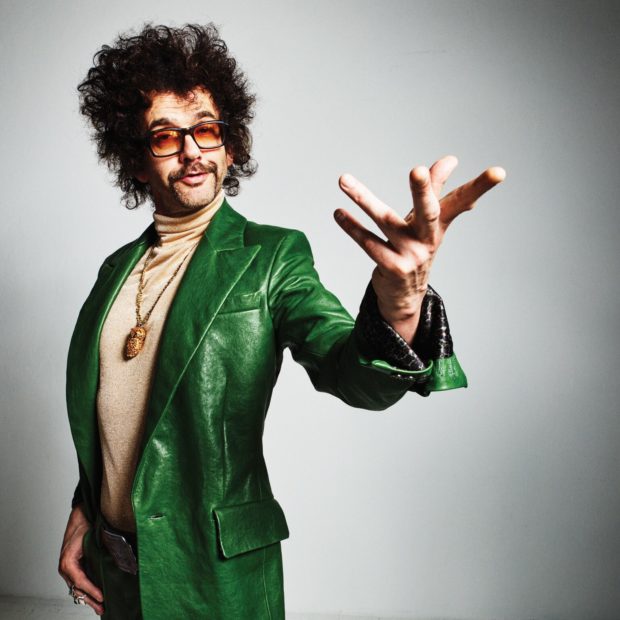 Review Fix chats with The Darkness bassist Frankie Poullain, who discusses the band's upcoming album, "Pinewood Smile," which is set for an Oct. 6 release. One of the most talented bass players of our time, Poullain discusses the creative process behind the album and what he's learned about himself through his time with the band.
About Pinewood Smile:

Written in Putney and recorded in Cornwall, England, Pinewood Smile was produced by Grammy Award-winning Adrian Bushby (Foo Fighters, Muse). The compositions have all the crucial elements of classic Darkness fare, but with added layers for the ears to peel away at…like a sonic onion, but a lot tastier. The album also features the drumming and vocal talents of gorgeous new band member Rufus Tiger Taylor, son of Queen legend Roger Taylor.
Review Fix: How was The Darkness' forthcoming album Pinewood Smile born?
Frankie Poullain: The album was written in Inverness and Cornwall, the north and south of the UK, both locations on the coast. We wrote the songs together only this time our new drummer Rufus Taylor took an active part. He sings two duets on the album with Justin. They're my two favourite tracks on the album: 'Stampede of Love' and 'Why Don't the Beautiful Cry?'.
Review Fix: What was it like working with producer Adrian Bushby?
Poullain: For someone who's trademark is aggressive hard sounding riff heavy rock, he's a surprisingly gentle and lovely human being. It's often the way. We recorded the backing tracks live with Dan, Ru and I playing together separated by screens to capture energy and edge.
Review Fix: What makes this album different from the band's previous records?
Poullain: A lot of the tracks are drum led, especially 'Japanese Prisoner of Love' and 'Buccaneers of Hispaniola.' The drums are very musical and expressive. And there are the duets featuring Justin and Ru canoodling together.
Review Fix: What is your favorite song on Pinewood Smile, and why?
Poullain: The aforementioned 'Why Don't the Beautiful Cry?' – I love the lyrics and the blend of the two voices.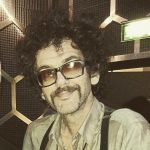 Review Fix: What would you say makes you different from other great bass players?
Poullain:I'm not great.
Review Fix: The Darkness has been through many ups and downs over the past two decades. What have you learned about yourself as person and as a musician?
Poullain: As a person: I'm a survivor. As a musician: I'm adaptable.
Review Fix: Why is the Brown Bastard an amazing piece of machinery?
Poullain: It's had its neck broken four times and sounds better after every fix.
Review Fix: Speaking of which, how is your playing on this album different than before?
Poullain: It's not really, it's just there as a ballast. One could almost say I was having a ballast.
Review Fix: What new song would you say has the best story behind it? And what's that story?
Poullain: 'Stampede of Love' – it's a duet for an overweight couple in love. Justin takes the female part and gives Dolly Parton a run for her money. Ru sounds like a cross between Garth Brooks and Garth Crooks.