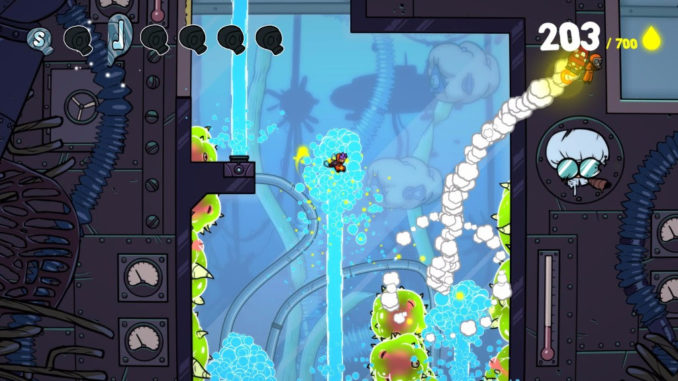 Review Fix Contributor Nelson Rios plays Splasher on the PlayStation 4 and quickly gets addicted.
About Splasher:
Set in a crazy cartoon universe, Splasher is a 2D platformer with unique arcade/action gameplay. Armed with a splatter cannon, a purple haired young hero launches an attack on a paint factory in order to save the workers – called the Splashers – and stand up against the evil boss: Le Docteur!
As you splash your way through the 22 levels, the cannon will grant you more and more gameplay abilities such as sticking to walls, bouncing high in the air or even throw your dumb opponents into their own traps.