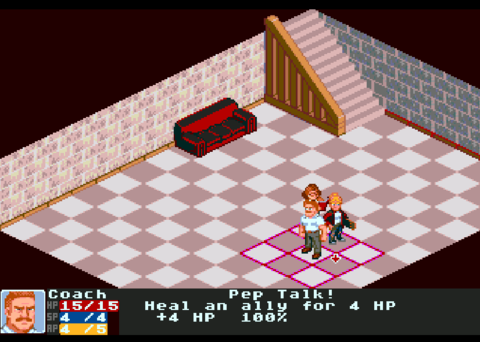 Old School Gamer Magazine chats with Mega Cat Studios' Milosh, the lead developer behind the developer's nifty rogue RPG on the Sega Genesis, "We Got Dungeons." Detailing the creative process and why the game was created on Sega's iconic 16-bit console, Milosh lets us know why this is indeed a special title.
For more on Mega Cat Studios, Click Here.
Old School Gamer Magazine:Â How did you manage to combine elements from Earthbound, Neil Gaiman and Buffy The Vampire Slayer on this?
Milosh: We do everything as a team, and with story lines, Zack is the moderator. He does most all of our writing, and makes the brainstorming discussions cohesive after everyone's given their input. Several of us love roguelike elements, and I've never played one that takes place in '90s suburbia. I hope someone likes playing it when it's done as much as we've enjoyed working on it.
Continue Reading on Old School Gamer