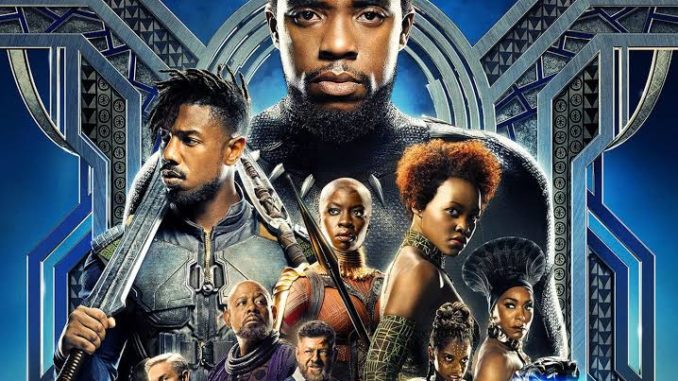 Afrofuturism is not a buzzword. Rather, it is a description which, in part speculates what an African nation would look like without the horrors of colonization. It's essentially a narrative where Black people decide how they are perceived, through their own lens; and not through the colonizer. The film 'Black Panther' has brought that to life. From the costumes to the technology 'Black Panther' is a science-fiction, Afrofuturist spectacle. But it would be nothing without the powerful storyline behind it.
It has only been a week since the unfolding events in 'Captain America: Civil War.' Wakanda, to the outside world, is perceived as an agricultural, third-world country that is only now coming out of hiding. T'Challa is also seen for the first time on screen and there are hints at his homeland's technological advancements. But when the head of the Dora Milaje, Okoye says "we are home" in 'Black Panther' the audience sees a world that the imagination can barely fathom. It is only a hint at the wonders in this movie. Director, Ryan Coogler managed to include folklore, sci-fi, Shakespearean theatre and an origin story wrapped in an action-packed tale that continues to leave you in a state of excitement. And everything is magnificently Black.
Still, what ties this together is the story. Told in non-linear fashion, the audience gets the history of how the country Wakanda came to be and how several tribes decided to unify and share the vibranium that has made them the most technologically advanced nation in the world. T'Challa (Chadwick Boseman) must now prepare to become a king where his home is at a crossroads. His ex-love Nakia (Lupita Nyongo) wants to share what they have. Her life as a spy has revealed to her that the world desperately needs Wakanda's leadership. Meanwhile, we get to see his young sister Shuri who needs a film of her own. Within this Marvel Cinematic Universe, this 16-year old is the smartest person in the world and when you see what she does in 'Black Panther' you'll want her to teach Tony Stark about the ramifications of the misuse of power. Also, you may believe that the big villain is Ulysses Klaw, however, there are layers of complexities within this film that will force you to keep your mind open. Moreover, you have to think of the big picture and pay attention to the small details of this film. Everything matters. T'Chaka does something in his past that reverberates nearly thirty years into his son T'Challa's present. The drama that unfolds because of this act will leave you with a set of feelings you won't know what to do with. No one in this film is wrong. When the throne is challenged, when sides are chosen, each character is being true to themselves, no matter how misguided they may be.
What makes this the film that has outperformed every other Marvel movie is because it makes you think. The drama in this film comes from the relationships. Intelligent people are making decisions and attempting to right wrongs. People are being called out in the afterlife, and a man comes into his own. This doesn't mean the film is bogged down in meta-conversations. Instead, the film is as visually stunning as it is well directed, written and acted. Costume designer, Ruth E. Carter brought together the cultural garments and tribes of Ghana, South Africa and other ethnic groups to create the Wakanda aesthetic. The leader of the Water tribe in particular with his lip plate reveals much about how well-researched this film is.
Overall, 'Black Panther' is a culturally relevant phenomenon. You need to see this movie in order to understand the complexity of colonization. How it makes everyone less and stunts the growth of both the colonizer and the colonized. You'll get angry, you may agree, more importantly, you'll leave this film a better person than when you went in. In its own way 'Black Panther' gives you no choice.