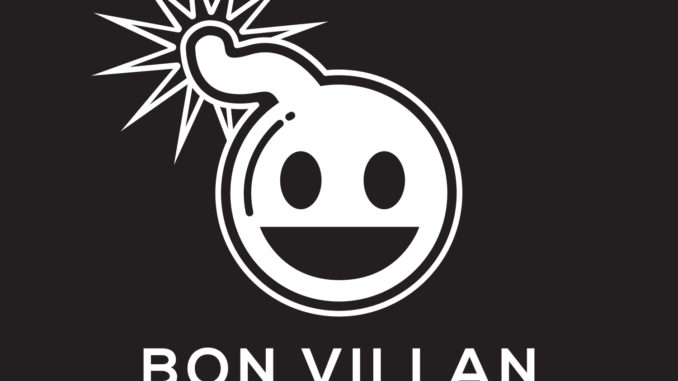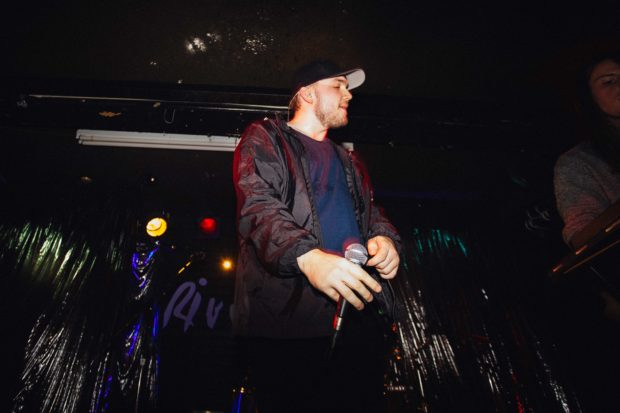 Review Fix chats with Bon Villan's Jules Powell, who discusses the band's debut EP and more.
About the Band:
Bon Villan's members Jared, Hanes, and Jules grew up writing and performing indie and alternative rock in Toronto. The three bonded over their newfound taste for electronic music and dove into the world of computers and synthesizers, discovering their sound in the process.  The group was recognized by FACTOR and was funded within their first year. The "Bon Villan" EP was produced by longtime friends and collaborators Jordan Circosta and Zach Zanardo (MONOWHALES) and mixed by Phil Spencer (KC Roberts, MONOWHALES, Most People).
In the coming months, Bon Villan is expected to chart on Canadian college radio stations. In promotion of the EP, they will be making their first appearance in Montreal March 15th supporting Syzzors.  In April, the band will be releasing their first music video for the song "When I Came Up" and will host a hometown showcase in its promotion.  2018 is set to be a big year for Bon Villan.
Review Fix: How did the band get together?
Jules Powell: We've known each other for a number of years through the Toronto music scene, even played together previously with different projects. But when our respective bands dissolved we started collaborating and really liked what we were coming up with. We decided to have a go at a new band together and things have snowballed from that point.
Review Fix: What's your creative process like?
Powell: Generally someone will bring in a seed of a song, it doesn't need to be much but the general mood of the song has to be cultivated. From there, our mantra is "try everything."  We try out idea after idea, scrapping most of them until we come up with something we all agree is special.
Review Fix: What's your standout song on the current EP? How was it written?
Powell: The standout song on this EP has gotta be Outta Cash because we think it really showcases the sounds and instrumentation that makes Bon Villan unique. It was written pretty close to the model mentioned above, though credit for the lyrics and melody have to go to Jared, he writes amazing lyrics.
Review Fix: What did you learn from this EP? How did it affect your future?
Powell: This EP is a big deal for us. Since it was our first attempt at writing together this EP helped us figure out and hone in on the sound that has become definitive of the band. So far live performances of these songs have enabled us to build the team we are working on moving forward. We're excited to see what else will come our way now that the EP is released.
Review Fix: What are your goals for 2018?
Powell: 2018 is set to be a big year!  We'll be shooting and releasing our first music video as well as playing our first show in Montreal opening for Syzzors. We also have some single releases in the works so there are lots to look forward to.
Review Fix: How would you describe your sound to someone who's never heard you?
Powell: Our music is heavily influenced by electronic artists and producers and overlaid with catchy melodies and hooks reminiscent of your favorite pop songs. We like to explore dark moods and write songs with grit but we also write songs that are bright and upbeat. Incorporating live vocals and instruments also helps give our music a natural warmth that sets us apart from other EDM artists.
Review Fix: How do you want your music to affect people?
Powell: We just want people to dance. Anything after that is just icing on the cake!
Review Fix: Why is this new album special?
Powell: It's our first one! Doesn't get more special than that.
Review Fix: What's next?
Powell: Get to work on our first music video with Phil Kluba at Press It. Phil has put together some of the best music videos coming out of this city and we're stoked to be working with him.
Review Fix: Anything else you'd like to add?
Powell: Hit us up and let us know what you think. We're all over social media and we'd love to hear from anyone who's listened to the album. We'll be sure to get right back to you!