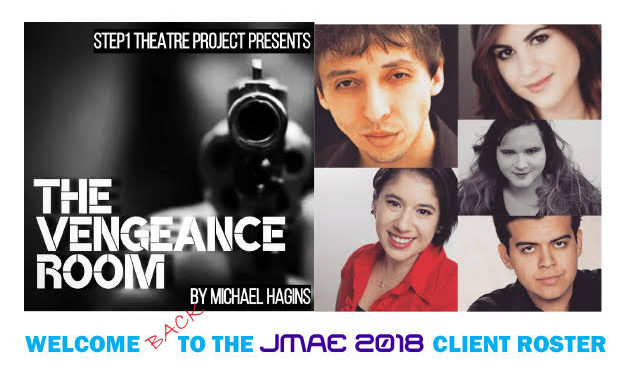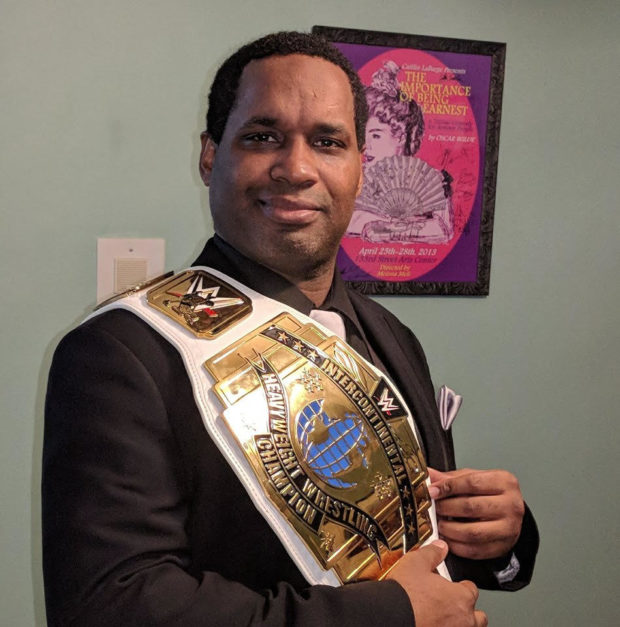 Review Fix chats with "The Vengeance Room" creator Michael Hagins, who discusses the creative process behind the production and what makes it unique.
Inside "The Vengeance Room":
Five strangers afflicted with amnesia find themselves in a secluded room with a table and four weapons – and a set of instructions with only one way to leave.  Who will survive the deadly guidelines?  And who is behind the torturous game.
Vengeance Room features Ariel Cohen, Michael Mena, Mateo Moreno, Kat Moreno, and Ashley Rogers.
The production, part of the 11th Annual FRIGID Festival (February 14 – March 5) performing at UNDER St. Marks & The Kraine Theater, will have a run of five-showings.
Performance Dates:
Thursday, Feb 15th – 5:30 pm
Sunday, Feb 18th – 12:00 pm
Thursday, Feb 22nd – 10:30 pm
Saturday, Feb 24th – 8:20 pm
Sunday, March 4th – 1:50 pm
Visit www.step1theatreproject.org for more details.
Review Fix: What was the inspiration for this project?

Michael Hagins: I wrote this play really out of nowhere. I was looking at a table of weapons I was cleaning and had the idea just pop into my head.  It took me almost no time to write it, and I thought nothing of it until I had a small reading and my actor friends loved it.  From then on people have wanted to see it up and running.
Review Fix: What's your creative process like?
Hagins: When the story comes to me, I put it down.  I like to try to finish whatever idea I have no matter how it sounds.  I just want to be finished, and from there I can make revisions.  Everything is a work in progress.  Endings change, characters come and go, but in the end, it's all about the work.
Review Fix: What makes this different or special?
Hagins: The Vengeance Room is something different that I wasn't sure would work, and yet for me it does.  It just comes together in my head for whatever reason.  I don't know how innovative it is, but I'd love to think I have something at least unfamiliar to a few audience members.
Review Fix: What did you learn about yourself through this process?

Hagins: I love writing and trusting my cast and crew.  They care about the work and about my feelings towards it.  They only want the best for my work and in then I want the best for them.  They are passionate and creative artists that deserve so much more.
Review Fix: What are your ultimate goals for this production and for the future?

Hagins: I hope that Step1 moves forward with grants and donors.  They have done phenomenal work that is both unselfish and professional.  I have the utmost respect for their entire staff, and I would be not only honored but privileged to have them work on my material again.  As for the show, it'll likely be back to the drawing board and see what more I could improve.

Review Fix: What do you think your audiences will enjoy the most?

Hagins: The fighting and the tension.  I want the audience shocked and surprised by what happens.  I want to keep them guessing minute by minute.  By the end, I want their minds to be blown.  Or at least a little pop.

Review Fix: What's next?

Hagins: Not sure as of yet.  Maybe Fringe 2018 with my Civil War piece The Long Rail North.  Maybe Chicago Fringe with my one person show Michael is Black.  Maybe the Brick.  Maybe my laptop to make something new.  Honestly, everything is up in the air but there's potential all around.  I'm pretty excited to keep moving forward.