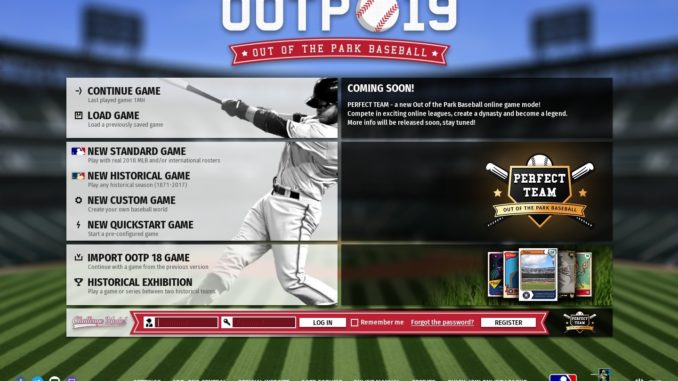 Review Fix chats with Richard Grisham, Chief Marketing Officer, Out of the Park Developments about what makes Out of The Park Baseball 2019 a special game. Detailing the dev cycle and more, Let's ya know exactly why it's different from its predecessors as well.
About Out of the Park Developments 
Out of the Park Developments is the developer of the award-winning OOTP and MLB Manager series of baseball management simulations, Franchise Hockey Manager, and Beyond the Sideline Football. German-based OOTP Developments was founded by Markus Heinsohn and Andreas Raht in 1999. OOTP Developments has consistently produced games that have met with critical acclaim, including winning Metacritic's coveted "PC Game of the Year" for the 2016 version of OOTP and "Game of the Year" for the 2007 edition of OOTP, which remains the second highest-rated PC game on Metacritic of all time. Further information on the company and its games is available from the OOTP Developments website, 
http://www.ootpdevelopments.com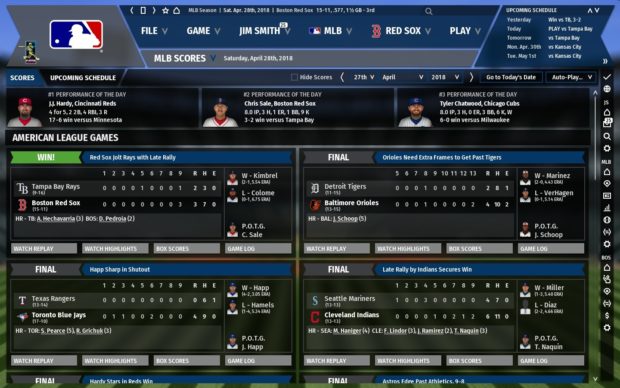 Review Fix: How was the reception to last year's game and how did it influence this one?
Richard Grisham: We were delighted with the reception to last year's game from fans and critics. Introducing players on the field for the first time, even in their 'chess pawn' form, was a big hit. So big, it made it easy for us to make even more improvements to the visuals this year. We're really excited about how the even bigger and better visuals will be received by fans this season in OOTP 19.
Review Fix: What was the development cycle like?
Grisham: Long and complex! As the game has grown, its internal systems rely on each other more than ever. We have to be extremely careful to make sure we manage everything properly, especially now that we've added so much new visual prowess to the game.
Review Fix: What did you guys learn?
Grisham: That visuals are vital! Our fans have loved the engine and strategy for years, but as livestreaming has grown immensely popular, the visual aspect of the game has gotten much, much more important. That's the biggest lesson.
Review Fix: What's your favorite gameplay improvement in this year's game?
Grisham: The new 3D stadiums and animated players are, in a word, amazing. To me, it changes everything about OOTP, giving it new appeal to more people than ever. The new in-game screens are so much better than anything we've ever done before, it's spectacular.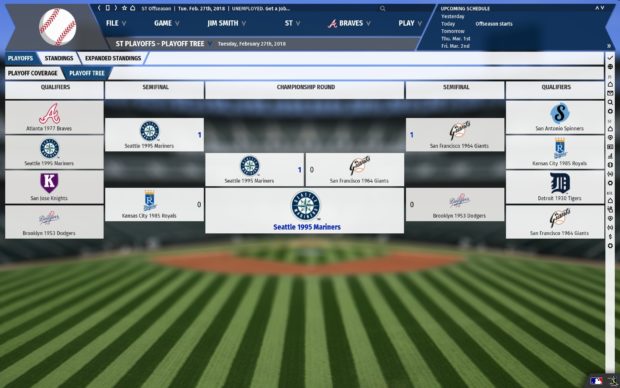 Review Fix: How do you think OOTP 19 it stands apart from its predecessors?
Grisham: Other than the visuals – which is the biggest change – the ability to create standalone tournaments with any teams ever is my personal favorite. This isn't something we've had before, at least not in this manner that makes it really easy. I love a good tournament, and baseball is the perfect sport for what-if scenarios!
Review Fix: What's next?
Grisham: We're introducing a new, free, online-only mode called Perfect Team later this season. It has the potential to be a game-changer for us, introducing new ways for our fans to play and compete against each other.
Review Fix: Anything you'd like to add?
Grisham: Just that our fans are amazing, and we are so proud of the great OOTP community that's been created over two decades. It's an honor to serve our fans and the greatest sport in the world – baseball!
[embedyt] https://www.youtube.com/watch?v=2YlrO72dTGE[/embedyt]