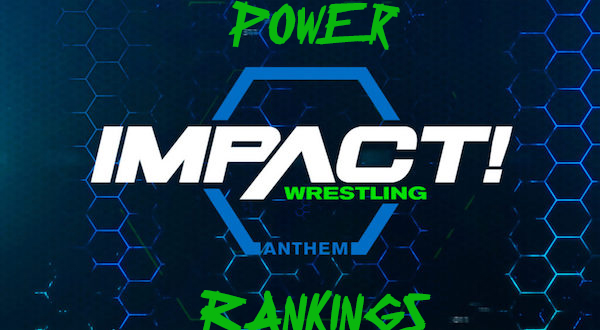 Check out this week's GFW Impact Power Rankings to see who dominated before the upcoming Redemption PPV.
Honorable Mention: Tommy Dreamer: The hardcore legend has returned to GFW, apparently to put oVe over.
5: Eli Drake and Scott Steiner: GFW's most unlikely tag team have a shot at the LAX at Redemption and if the promos between the two teams in any indication, this could be an interesting feud.
4: Petey Williams: It's only a matter of time until the Canadian Destroyer wins the X-Division title.
3: Brian Cage: He's in the middle of a huge singles push. Can he capture singles gold in GFW?
2: Johnny Impact: His challenge to Kongo Kong sets up a solid mid-card feud that GFW desperately needs.
1: Rosemary: She's easily the biggest star in GFW right now away from Austin Aries.