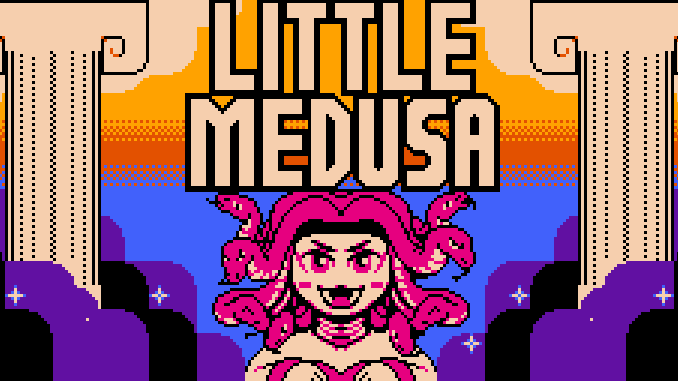 Old School Gamer Magazine chats with "Little Madusa" developer Hari Edwin, who lets us know the creative process behind Mega Cat Studios latest NES game.
Old School Gamer Magazine: How was this game born?
Hari Edwin: We love retro gaming wanted to make an NES title with more puzzles. We worked through some ideas that we think gamers would be looking for but haven't seen much of, that we're also passionate about. We decided to combine puzzle gameplay with a greek mythology spin that wasn't just about a legendary hero, instead it focuses on Gorgons and the idea of Medusa.
OSGM: What has development been like so far?
Edwin: Tough but fun! As always, retro development is tricky and uses some older and limited techniques. We've had to go back and forth fixing lots of bugs and squeezing in the best features we can on the small cartridge memory size. Going for a bright and colourful style has been a challenge with NES' tight colour restrictions, but I think we've managed to make the most of it.
Continue Reading at Old School Gamer