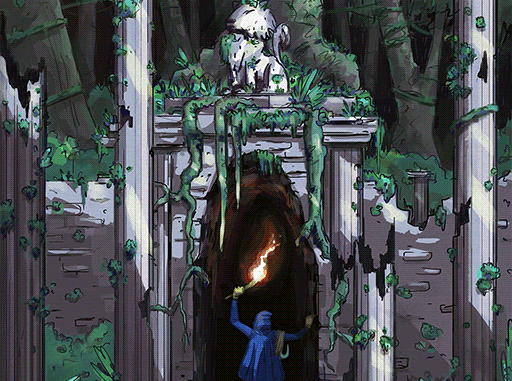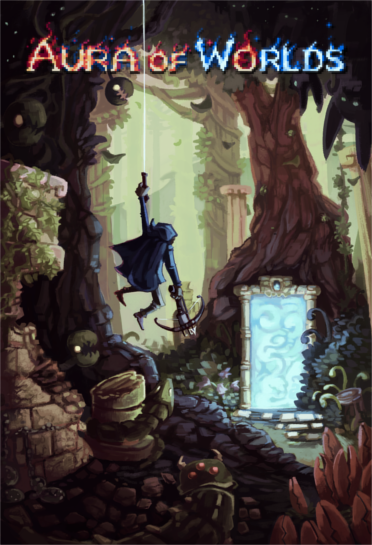 Review Fix chats with Anthony Lieu, creator of "Aura of Worlds," to find out what inspired the game and why it's a special one, guided by your own creativity.
Review Fix: How was the game born and what games influenced this one the most?
Anthony Lieu: Development for the game started back in 2013. We've played quite a number of Roguelite Platformers over the years including: Spelunky, 20XX, Vagante, Catacomb Kids, TowerClimb, Dead Cells, Downwell and many more. We also love games where simple systems interact to create complex outcomes; where you can twist the world against itself. So other inspirations include Dishonored, Terraria and Mark of the Ninja.
Review Fix: What has development been like so far?
Lieu: Development has been part-time but intensive.
We've often worked on the games on nights and weekends alongside study (e.g. University of Melbourne) or a day job (in my case Interactive Australia). 

We're a team of one part-timer (myself) and several casual contributors.
The details of which can be found in the credits:

http://www.auraofworlds.com/credits.html
Review Fix: What makes this game special?
Aura of worlds is a creative tactics roguelite platformer. 

We throw you into a death labyrinth and you progress utilizing your wits, reflexes and twisting the environment to your advantage.
Level themes range from pursuing toxic pollen, to tidal passages lined with explosives, to bosses that take place across the entire level.
There is a heavy focus on improvisation; and what affects you will affect your adversities.

 For example, there is a lava pit guarding a chest. Do you…?:
• Grapple rope across

• Bend time and jump off an enemy's head.

• Teleport across at the cost of mana
• Throw a boomerang to fetch the item from a distance

• Blow up the lava pit setting everything nearby on FIRE

Review Fix: Favorite Game Mechanic in Aura of Worlds?
Lieu: Well most players have told us that either swinging around on the grapple rope; or being able to pick and throw almost everything were among their favorites.
Personally, my favorite set of mechanics is being able to manipulate enemies and traps against each other.

Review Fix: What makes the game stand out?
Lieu: We focus more on skill and improvisation then other roguelites. Multiple systems interact to create intricate outcomes:
• Using a grenade to drain pool full of aquatic monsters; will cause them to flail uselessly on dry land.
• Lanterns can be carried around for light or as improvised molotovs
• Anything that affects you can be turned against your adversities to (e.g. turrets can be hacked)
The game supports a plethora of playstyles. Do you…?
• Jump in weapons blazing?
• Speedrun through and get detected by every enemy and trap along the way.
• Avoid detection; snatching treasure from a distance; even sneaking past bosses on your way
Review Fix: Any fun stories/wild moments during development?
Lieu: We've been attending conventions from Freeplay 2015 to PAX Australia 2017.

Due to Murphy's law; there has always been some unexpected hiccup at the start that we've had to work around.
• Freeplay 2015: Posters and equipment got soaked on the way their and back from the rain
• Pax 2015: Tram crashed into a car en route; forgot to remove tutorial time limit which caused the hunter to spawn and attack players if they took too long.
• Pax 2016: Traffic jam
• GX 2017: Laptop thoroughly tested the night before, but overcharged and refused to start up in the morning.
• PAX Mini 2017: Laptop blue screens on the day itself; lucky to have a backup laptop.
• PAX 2017: soft released on Itch.IO the night before; heavily sleep deprived, but adrenaline compensated.
Lesson learned; as with playing roguelites/roguelikes what can go wrong will go wrong when exhibiting. Always take precautions for the unexpected.
That said; being able to directly interact with and watch players at events on a regular basis; has helped us to get a lot of useful feedback which we've worked into the game. We always run out of business cards when attending, and last year ran out of business cards; chocolates and soft release sell cards to give people. It's also helped us to build relationships with gamers and press over the long term.
Review Fix: Do you think preserving older gameplay mechanics in new games is important?
Lieu: Yes; it's not only important; it's inevitable and subconscious. There are many great games out there like Shovel Knight that appeal to gamers with nostalgia. Great games learn and draw inspiration from games before and during their time.
Games like Mario, Metroid and Castlevania, for example, had excellent mechanics and settings that are still prevalent in platformers today.
Review Fix: What's your favorite memory as a gamer?
Lieu: Drawing the master sword from the temple of time, and transitioning seven years into the future into a darker and harder world.
Review Fix: Who will enjoy Aura of Worlds the most?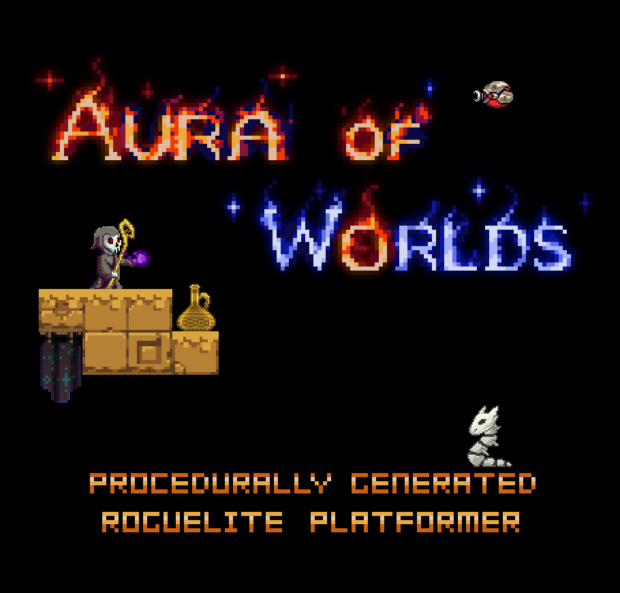 Lieu: The people who enjoy being challenged; and having to strategize on the fly. 
The target audiences are people who enjoy roguelites and platformers. So if you're a fan of Spelunky, Vagante, Towerclimb, Dead Cells, Terraria etc.  Chances are you'll enjoy this game.
Review Fix: How do you want this game to be remembered?
Lieu: As a fun, challenging and unique roguelike platformer.
Review Fix: What's next?
Lieu: The game is Available on Steam:
https://store.steampowered.com/app/841600/Aura_of_Worlds/
It is functionally complete; however, we chose to label it as "early access" as we're extending the content based on community feedback.

Planned features include:
• New enemies and traps
• New unlockable starting abilities.
• Cosmetics
• Additional world (we're currently working on the "Cold Crust Caves" world type as our 4th area).
• Daily challenge mode.
We seek to continue extending and improving the game based on player feedback. 2018 is set to be our biggest year yet!
[embedyt] https://www.youtube.com/watch?v=N9IO0csUknU[/embedyt]