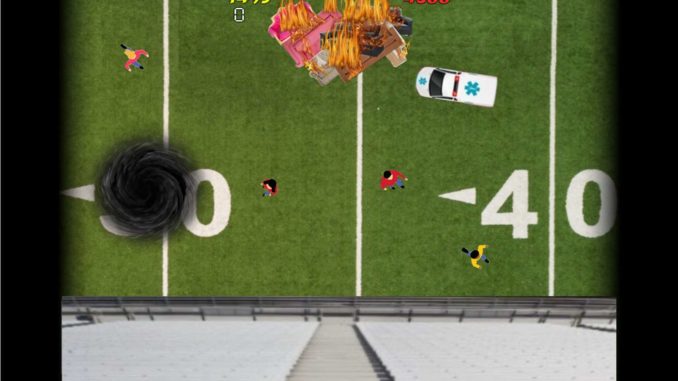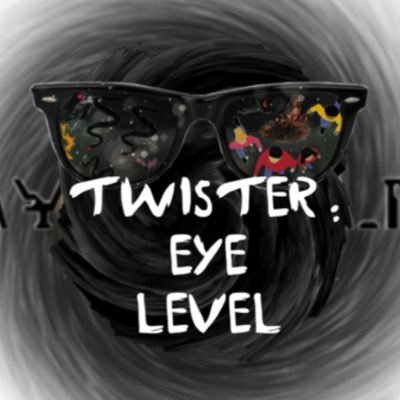 Review Fix chats with 'Twister: Eye Level' creator and former pro wrestler Christopher Clay who lets us know what makes this Windows exclusive an old-school romp and how his life in pro wrestling plays a role in how he develops games.
Review Fix: How was this game born?
Christopher Clay: I'm a programmer/analyst who was transitioning to C# for work. I had always wanted to make my own video game. When I discovered Unity, I realized my own game was now a possibility. The idea for the Twister: Eye Level game style came from doing the UFO tutorial in Unity. A song called "The Being" by Argyle Goolsby had inspired me to research cryptozoology, which ultimately led me to create the larger storyline that encompasses Twister.
Review Fix: What has development been like so far?
Clay: Fun. Having played video games for four decades, just watching my little creations move around on the screen while you chase them as a player was euphoric for me. I felt like I might be onto something when I added the AI that makes the opponents interact with each other and you. That was when Twister went from "It's neat I could do this" to "this is actually fun to play."
It wasn't all a bed of roses. I had to switch computers during development and I failed Microsoft certification twice because I missed some icons. But even that was a great learning experience that will simplify publication of the next game, especially if it's on Windows 10. When something is worth doing, I eventually forget the pain required to achieve it.
Review Fix: What makes this game special?
Clay: The balance of complexity and simplicity. It's easy to jump in and start playing. It's better with a joystick but you can play it with the arrow keys. But the better you play, the harder it gets. You start having to anticipate the opponents' behavior, which is challenging because each one spawns with individual characteristics. You can play through the game without caring much about the story details, but if you do think about what's happening and why, there are some cool things to discover. If you complete the game, you can choose to play again with a UFO Twister. There are other skins that become available the more times you play through. That gives the game depth and replay value.
Review Fix: What games influenced this one the most?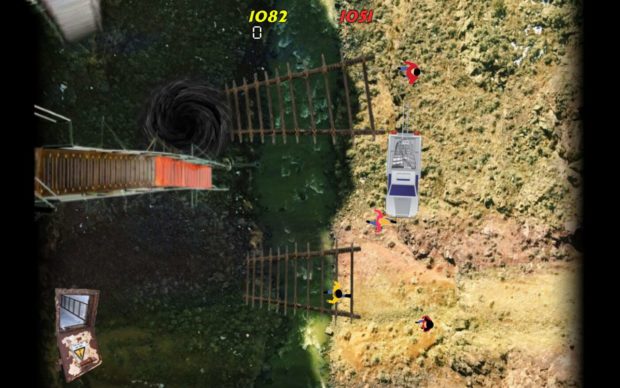 Clay: Probably the arcade games of the 80s. Pac-Man in particular because even though his movements were confined by a maze, you only used the stick to move him. He didn't use the button to shoot anything or activate a special attack. Even so, Pac-Man defined video gaming for years.
I call this an "arcade action" game. The "instructions" on those games were in tiny print, often faded or scratched, on the sides of the screens. You put a quarter in to play and got right to the action. There was no save and there was no pause. Your game was over if you stopped playing for any reason. Pac-Man didn't care what else you had to do. He died because of your inability to continue.
Review Fix: Tell me about your prior life as a wrestler. Any memorable moments? Big matches? What was your finisher? Who trained you? Why did you leave that world?
Clay: Memorable moments in pro wrestling were too plentiful to summarize here. In fact, the guys I trained with still reminisce on Facebook fairly regularly.
We were trained by Al Snow and D-Lo Brown at Snow's Bodyslammers Wrestling Gym in his hometown of Lima, OH. Al signed his first WWF contract while we were there. D-Lo made it there shortly thereafter.
The highest profile match I was in was a battle royal at Bodyslammers in 1996. I won it by holding onto a turnbuckle while everyone else eliminated each other. The crowd enjoyed it. Rhino was in that match. He later went on to ECW/WWE fame. But my favorite match, and easily my best match, came against "Wild Thing Jamie Howard" in southern West Virginia in 1996. We were evenly sized and were both hungry young workers. Match ended in a double count-out. James eventually went on to stardom and is best known from his time as Jamie Noble in the WWE.
I relied on two finishers:Â 
First, the "Sonic Barrier" which is also called the European Jackknife. When an opponent was flat on his back, I would grab his wrists, put my shoulders against the back of his legs, then bridge over into a pin.
Second, the "Sonic Reducer" which is technically known as the Japanese Sleeperhold. From behind the opponent, I would put my left arm under the shoulder and my forearm against his neck. Then I would grab his left arm with my right hand and pull. The resulting pressure against the carotid artery cuts off blood flow to the brain. Don't try this at home! Many people recognize this move as the "Million Dollar Dream" used by the Million Dollar Man, Ted DiBiase.
Although none of the people I trained with ended up following Al and D-Lo to the WWF/WWE, Dirk Extreme ran successful promotions in Portsmouth, Ohio and neighboring areas. And we had a female who trained with us named Jessica Soto. She and I became good friends and stayed in touch long after we graduated. She went on to fame in Japan as Jessie Bennett and later Black Ice.
As my wrestling career was beginning, the Internet was becoming available to many people. It changed pro wrestling dramatically. Once people had access to these "websites" and "email" it gave people information about how pro wrestling works to an unprecedented extent. Someone wrestling their first match today will never experience what it was like to work matches for a crowd that only knew what they saw at the shows. We were among the last people to do that.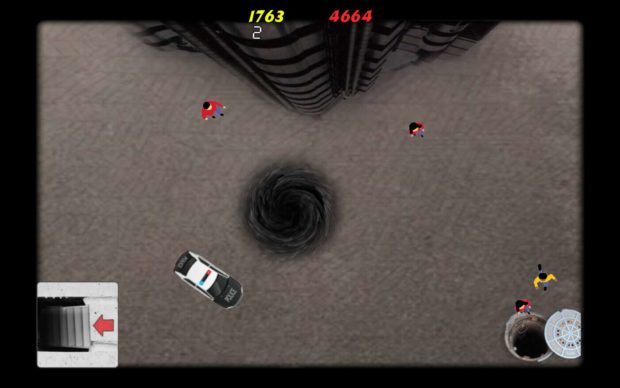 My wrestling career came to an end in 1997 for several reasons. The main promotion I worked for had fractured. Most of the guys wrestling on these shows hardly ever got paid. Gates just weren't big enough. My pay often included nothing, pizza, and occasionally less than $20 in cash. Mind you that we've paid thousands of dollars on training and are often driving hours to the shows. Some of the guys talked about running their own shows, three times a week, and paying workers like me $20 a match. $60 a week would keep the dream alive. I had a college degree and I was bouncing part-time jobs with little to show for my efforts. I agreed to go with those two guys and they never booked me on any shows.
But remember the internet that transformed pro wrestling overnight? I got into that. When I was in college I drew a comic book about superheroes who wrestled. There was no viable self-publishing for me prior to the Internet. In 1997 I took some time off wrestling to create my first website, using animated gifs to tell the story from my comic book. That "web design" is experience later became "web programming" experience and finally just became "programming." Those are the very skills I use today in both my full-time job and game development today.
By 2016, there was a lot of interest among people I know to see me wrestle live. I thought i could sell tickets for "one last match." So I reached out to every promotion I possibly could, in Pennsylvania, Ohio, and West Virginia, to see if we could work something out. I even got to take a few bumps in the ring for the first time in decades. My idea was to wrestle one last match to establish my personality and then possibly become a manager or perhaps be involved in some other capacity. Ultimately there was no interest in putting me on any shows anywhere. I seriously investigated the feasibility of getting a license and putting on my own show to do it. That was just not even remotely possible financially. I spent way more effort than I should have pursuing that "comeback" and I finally abandoned the endeavor completely. Ironically, long after I completely moved on from it, I've now been invited to appear on a show in PA in June and I'm going to do it. Wrestling was a crazy world before the internet and it's still crazy now.
Review Fix: Any fun stories or wild moments during development?
Clay: Except when something didn't work, it was pretty much all fun, so I'll focus on the most notable memories. I'm not so great at advanced mathematics, so I often joke that writing the program code required me to use "euler angles, arctangents, quarternions, and other stuff I don't believe in." What stuck with me the most from playtesting was how hard the Flatwoods level was for me. It was harder for me than the final stage. Other testers found the final level harder, so it will be interesting to see what the gamers say.
Review Fix: How is the lifestyle of a wrestler similar to that of a game developer?
Clay: They're both longtime dreams for most of the people who pursue either ambition. Both dreams are easier to achieve today than they were in previous decades. But there's an obvious downside…you face more competition than you would have then. Both dreams get so deep into people's hearts and minds that they will accept little or no pay for a while, simply for the chance to one day "hit it big."
For my part, I tried both because I simply fear regret over not trying more than I fear trying and failing.
Review Fix: Do you think preserving older gameplay mechanics in new games is important?
Clay: To me it is. Whether it's controls, objectives, layouts, art styles, or even sounds, those things are familiar to people because they were successful and were implemented in numerous games. There's a pretty obvious market for nostalgia in games. Even before I released Twister and started competing with other indie games, I already knew that many other people were making games. I think with all of us indie developers doing this, any gamer should be able to go to their preferred online marketplace and find games with appealing content and a comfortable gameplay environment.
I also think it's especially important for education. If people are learning to program, the process is simpler if they are familiar with the controls and concepts involved. There's a skills gap right now. There's more programming work than people who can do that work. If anyone wants to try their hand at it, we should support and encourage them. Creating Twister really helped me advance in my C# skills. For some, writing game scripts might be a better introduction to programming than other textbook programming projects…assuming they are familiar with basic player movement and simple concepts like scoring and pickups that we've preserved across time.
Having said all that, it's worth noting that Twister doesn't feature any "power-ups" or other pickup items that temporarily increase your size, speed, or power. That's the value of such a crowded indie game market…not every game has to have everything.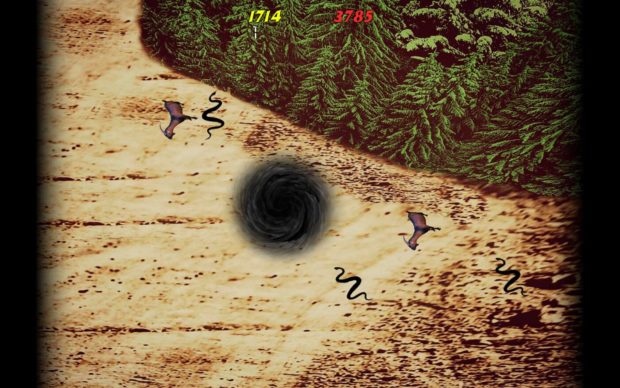 Review Fix: What's your favorite memory as a gamer?
Clay: For this one, I'm going to with a moment from the WWF Wrestlefest arcade game. My best friend and I were playing it. It was the end of the battle royal and it was down to him and me using Hulk Hogan and Ultimate Warrior, with the last two computer opponents being Hawk and Animal, the Legion of Doom. Without trying to coordinate it, each of us knocked one of them down and they were laying right next to each other diagonally, which meant we could do our finishers. We simultaneously initiated the running finisher moves and crossed paths as we executed them. We both successfully pinned the LOD guy we hit. Then we fought each other briefly with no winner as time ran out.
Review Fix: Who will enjoy this game the most?
Clay: I've seen testers enjoy it without knowing anything about the cryptids involved, so I'll say any fans of fast arcade action who enjoy being psyched out by the computer will enjoy it. Beyond that, I believe fans of cryptids/ufos/paranormal will especially enjoy the content. I'm especially hopeful that the game will be appreciated in West Virginia, where three of the eight levels are set.
Review Fix: How do you want this game to be remembered?
Clay: Ideally, as the one that paid for my oldest daughter's first year in college. If that it isn't the game's destiny, then I'll settle for it paying for the equipment and/or setup fees to hit the next build target, whether it's Xbox, Android, or iOS. But even if it fails miserably in sales, this won't be my only game. I think the creator of Five Nights at Freddy's published several games before it that didn't sell so well? I'm very happy with how Twister turned out, and it's a good starting product for playerpla.net. So the short answer is that I just hope Twister will be remembered as the start of something big.
Review Fix: What's next?
Clay: I pray and I work, then rinse and repeat. I decided ahead of Twister's release that its success would dictate the next project. The big decision is whether I build this game for another platform or start a new game. I'm just one person.
In the first week, I didn't have much success getting people to try the game, so that's my immediate focus. I have to get more feedback from gamers about this game so I can determine what the next move is.
Also, I am scheduled to be on a pro wrestling show June 1 as a manager. It will be the first show I've participated in since 1997.
Review Fix: Anything else you'd like to add?
Clay: If I had to do over again, I'd have spent some time on social media promotion of the game before the release. In the week that followed the release, I did a lot of catching up. I think the indie development community and I would have benefitted from seeing the game's development progress and promotion ahead of time. I didn't do that because I wasn't sure how long the publishing process would take. It took me three submissions to get it to pass certification. I initially budgeted three months for this project and it took five.