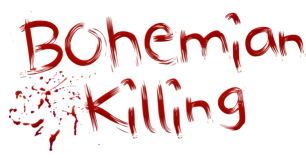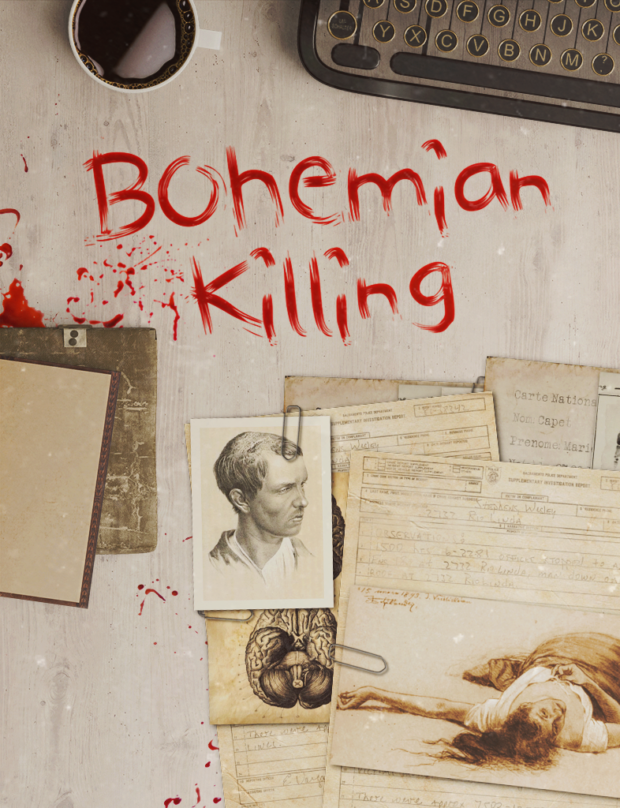 Review Fix chats with "Bohemian Killing" developer Marcin Makaj, who lets us know what makes the 4K visually stunning adventure more than just sexy looking. A lawyer, as well as a developer, Make has an interesting background, one of the reasons why the story of Bohemian Killing is just as unique as it is pretty.
Review Fix: How did you get involved in game development?
Marcin Makaj: Making video games was always a dream of mine. I managed to fulfill this dream in 2011, when I started to develop games for iOS platform. I couldn't code, so I used a small, but great engine – GameSalad (I was even included in their official guide book). Several of my games were featured by Apple under Best New Games, and What We're Playing. It gave me a huge sales boost at the beginning, and allowed me to develop games full-time. I decided to switch from mobile to PC games in 2013, after my mobile games got covered my numerous free-to-play titles.
Review Fix: What game and console has had the biggest impact on you?
Makaj: I was always a huge fan of GameBoy (I still have my green GameBoy Color, and all of the games) but mobile platforms (especially iPhones) allowed me to enter video game industry. I love traveling, so handhelds are my main choice – I totally love Nintendo Switch, and I consider it to be the best console ever made. I would love to develop a game for Switch someday.
Review Fix: What has the development cycle been like?
Makaj: It was a real pain, especially that I started working on Bohemian Killing on Unity 4, and had to update the engine to version 5 in the middle of my production circle. It broke most of my project, all of the lightning, and I had to start over. It's interesting, because besides this, I really enjoy working on Unity (I was even teaching Unity in South Korea, and now as an academic lecturer in Art Academy of Szczecin). Bohemian Killing was developed only by myself, but some of assets (especially voice overs, sounds, and music) were outsourced. The entire production took me roughly 3 years of full-time work.
Review Fix: Why is this game special?
Makaj: This is a very good question. First of all, I am an actual lawyer, and I used to work in a prosecutor's office. I love criminal law, forensics, criminal profiling, etc. Thanks to my interests I was able to develop the most realistic courtroom drama game ever made. One of my favorite things of the game is the freedom of choice – players can create almost any line of defense – there was even a YouTuber recreating scenes from famous criminal books and movies, and a lady who based her line of defense on the book '50 shades of Grey'. I wanted to present the courtroom as a playground, and show players that testimonies, and court battles between attorney and prosecutor, can be as fascinating as investigations and police work. Also – I wanted players to question the idea of a hero in video games – Alfred Ethon (protagonist in Bohemian Killing) is definitely not a hero, he is a murderer, and player's job is to set him free. You can even frame your own father into the murder!
Review Fix: How do you want it to be remembered?
Makaj: I would love the game to be remembered as the first realistic courtroom drama video game ever made, and myself to be recognized as the John Grisham of video games.
Review Fix: How does being a lawyer make you a better game developer?
Makaj: As I am a lawyer, I don't need to hire one! I can analyze and understand publishing, or investment deals myself. This saves a lot of money and time. It was also easier for me to learn coding – because both law, and programming are based on logic.
Review Fix: What's something about this game no one knows?
Makaj: It was supposed to be a steampunk drug-addict simulator. This is 100% true. Main hero was an alchemist, creating drugs allowing him to see into future, talk to rats and spiders, or even to see the realm of death. After designing the first two locations (the hallway, and the apartment of Monsieur Brissot) I decided to change most of the gameplay, and storyline.
Review Fix: Any hope for a console release?
Makaj: There will be a PlayStation 4, and Xbox One version in the near future. So stay tuned.
Review Fix: What's next?
Makaj: I am working on the next game – this time set in the 20th century. Similar to Bohemian Killing, as it will mix walking simulator with something that hasn't been seen before.
Review Fix: Anything else you'd like to add?
Makaj: Yeah. I love to receive feedback from players, so if anyone wants to criticize, praise, talk, or just say hi – just drop me an e-mail. I reply to every message I get, so feel free to use the contact icon on my website:Â themoonwalls.com.