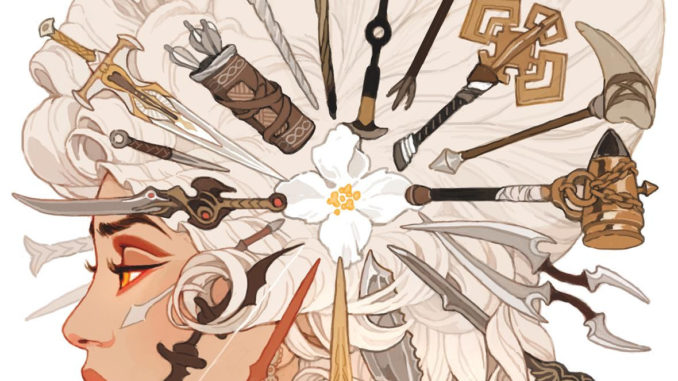 BioWare's bestselling fantasy franchise continues in a new Dragon Age comics series from Dark Horse Comics this October with writers Nunzio DeFilippis and Christina Weir, artist Fernando Heinz Furukawa, colorist Michael Atiyeh, and cover artist Sachin Teng returning for Dragon Age: Deception!
Dragon Age: Deception follows the twisted tale of a con artist in Tevinter. Olivia Pryde, a failed actress turned successful con artist has come to the city of Ventus with a new target: the head of a wealthy house named Calix Qintara. But as Olivia gets closer to Calix, she realizes that he is not exactly who he says he is. And soon realizes that she is in too deep, and that they may no longer be playing her game.
Fans of Dragon Age won't want to miss this action-packed new tie-in to the beloved, award-winning franchise!
Dragon Age: Deception #1 (of three) goes on sale October 10, 2018, and is available for pre-order at your local comic shop.00