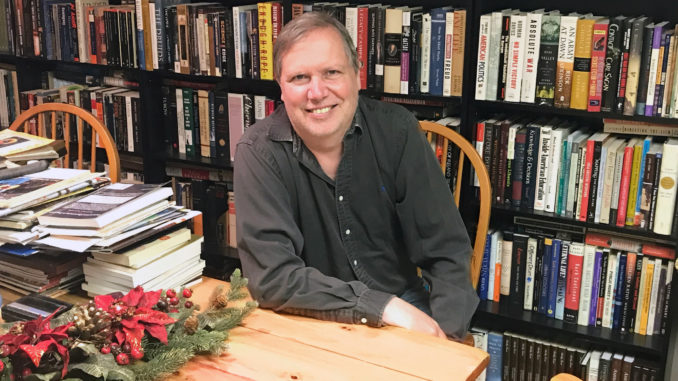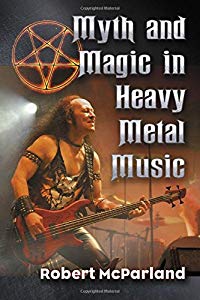 Review Fix chats with author Robert McParland, who discusses his book, "Myth and Magic in Heavy Metal Music," detailing the creative process and his goals for the future. McParland also discusses his upcoming book, "Bestsellers: A Century of America's Favorite Books."
About Robert McParland:
Robert McParland is a professional member of the Authors Guild, Dramatists Guild, American Society of Composers, Authors, and Publishers (ASCAP), Nashville Songwriters International, Modern Language Association, Victorian Studies Association, and the Dickens Society. He has won the Kornitzer Award, has been a Writer's Network, Hollywood, California, playwriting semi-finalist, and has won the Nettleton/Hirsch Poetry Award. As a musician, he has worked with several well-known music artists, has had songs aired on radio and cable television, and has written the lyrics and book for two musicals. His publications include fiction, poetry, plays, and more than fifty essays and articles on literature, history, and popular culture and music.
About the Book:
Myth pervades heavy metal. With visual elements drawn from medieval and horror cinema, the genre's themes of chaos, dissidence and alienation transmit an image of Promethean rebellion against the conventional. In dialogue with the modern world, heavy metal draws imaginatively on myth and folklore to construct an aesthetic and worldview embraced by a vast global audience. The author explores the music of Black Sabbath, Iron Maiden, Judas Priest, Metallica and many others from a mythological and literary perspective.
For more on the book, Click Here.
Review Fix: How was this project born?
Robert McParland: A chapter in my previous book focused on Iron Maiden's extensive use of mythology. The editor suggested that I might expand that into a book on heavy metal. The previous popular music book was on Science Fiction in Classic Rock.
Review Fix: What was the research process like?
McParland: Music research involves a lot of listening. The reading in this case was mostly on mythology. I sought bands that engage with music and listened intensively to them. Print material included reviews, periodicals, and other critical writing on heavy metal.
Review Fix: What were your initial goals for the book?
McParland: To inform and entertain readers. The intrinsic goal is discovery: to follow out curiosity to learn more and to be able to share this with people. This book is about the roots of heavy metal and mythical expression and how this developed from the 1980s into the 1990s and after.
Review Fix: Why does heavy metal matter?
McParland: Heavy metal helps us to recognize the value of imagination, the positive side of what our society might regard as irrational, and what the voice of creativity has to contribute. Heavy metal is what the literary critic Bakhtin called carnival: a challenging reversal and play of images, sound, and characters. It calls for fantasy and a sense of wonder in its inversion of the rational and its interrogation of the conventional.
Review Fix: What bands did you listen to as a kid?
McParland: Bands I listened to include Led Zeppelin, Deep Purple, Bowie, Alice Cooper, the Allman Brothers, and the British Invasion bands: The Beatles, The Stones, The Kinks, The Who, The Yardbirds, on to Cream, Traffic, and others. Besides that, singer-songwriters and lots of radio. I was in a band at 17 and 18 and then played solo. Metal emerged forcefully in the 1980s. While it wasn't ever my gig as a musician, I listened.
Review Fix: What do you think is the book's biggest success?
McParland: The way the book brings together mythopoeic themes, archetypes, myth from around the world, and an inquiry into the collective unconscious and rock creativity.
Review Fix: What did you learn through this book that you didn't expect to?
McParland: One of the interesting things is how our popular culture has changed. Metal today in its mainstream form is not so threatening to middle America. As metal hit the airwaves in the 1980s it felt threatening to some people. Now those issues of the Parents Music Resource Committee or the charges against Judas Priest and Ozzy Osborne are behind us. Metal went mainstream. Even as heavy metal became commercially popular in the 1980s it splintered into many styles: speed, thrash, death metal, black metal, and other forms. The bands that pushed the edges, those that made contact with grunge or alternative and stretched their musical horizons are the ones that interested me most, not the imitators, or lite metal pop hair bands. Of course, some of the black metal bands are going to be disturbing for some people. But then neither metal or art is necessarily meant to be comfortable.
Review Fix: Stories to share?
McParland: This book explores the mythical roots of stories and it stretches from precursors of metal like Led Zeppelin and Black Sabbath to Judas Priest, Slayer, Manowar, and Venom, to Cannibal Corpse, Machine Head, Disturbed, and Mercyful Fate. It takes in the dreams, nightmares and dramas of death metal, Scandinavian bands, vocalists that sound like they are eating razor blades while gargling with Listerine. One of our best writers about heavy metal, the sociologist Deena Weinstein, tells the story of how Rush fans that she interviewed did not interpret the lyrics of that band's song "2112" accurately. They didn't grasp that the band was saying that the political oracles of the future society were repressive. The point of her story is that heavy metal fans listen first to the music, the power and sound of a song, and the lyrics are secondary. Yet, emotions, images, and fantasy are also at play. Of course, one could argue that Rush is a prog rock band, not metal. Even so, what a story like this suggests is that a kind of right- brain imagination and feeling is stimulated by music. Our minds draw upon symbols and archetypes. It's the stories and images we conjure up as we listen that make this music so compelling.
Review Fix: How would you like this book to affect people?
McParland: Hopefully this book will trigger imaginations and send people to listen to the recordings. Obviously, rock fills a social need as an entertainment, but it is also popular art form, one that digs down into the recesses of the mind where we dream. My hope is that these bands can encourage creative thinking, the stretching of our imaginative capacities.
Review Fix: Who do you think will enjoy it the most?
McParland: This book will appeal to anyone who is interested in rock music history or in the heroic mythical characters that appear in film, comics, and television. There is a strong fan culture for heavy metal music.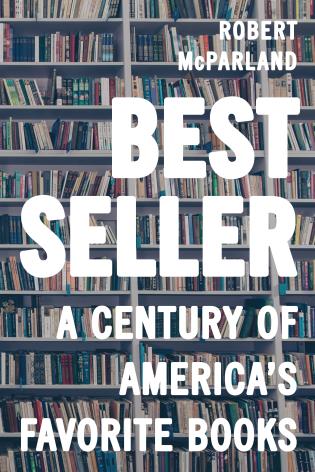 Review Fix: Why must someone read it?
McParland: The contemporary world needs wonder. Our technological, workaday environment tends to lock us into the mundane. Myths revived and retold in our contemporary context take us beyond ordinary perception. Creativity and imagination are necessary in a world where globalization now represents waves of social, cultural, and institutional change. At the root of these bands is their vigorous creative expression through symbols, power, dissonance, loudness, and myth-making. Heavy metal invites fans to join in ritual, imagination, and a kind of sense of community. Myths help us to reimagine the world, to escape inhibiting structures, and to seek new possibilities for heroism, community, and wonder.
Review Fix: What's next?
McParland: My new book, Bestsellers: A Century of America's Favorite Books, will be out this December. I've also edited a collection of essays on rock and religion with musicologist Alex Di Blasi. Next year is the 50th anniversary of the Woodstock Festival and a book will be out late in the year that covers the bands and spirit of that time. Covering all the acts that participated in that event, it will range from Hendrix to Crosby, Stills, Nash and Young to Santana to Creedence Clearwater Revival and The Who and it will be a cultural study. I'm interested in how the 'Woodstock generation' compares with the millennial generation I am now teaching and what the future of America may be.