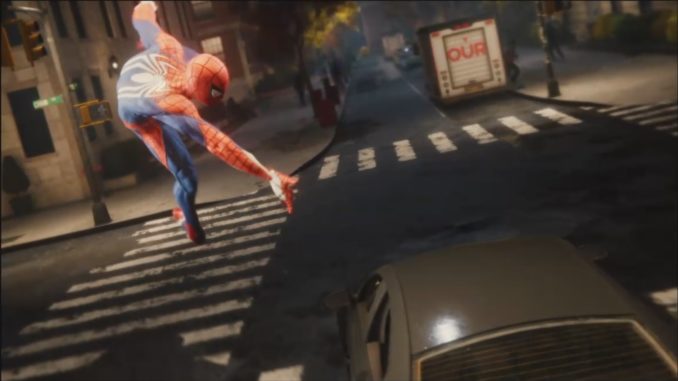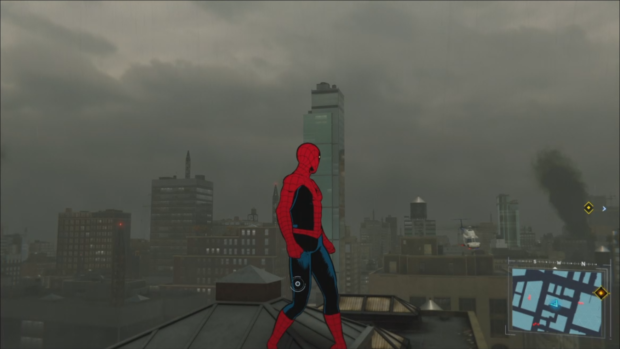 The PlayStation 4's library of smash hit exclusives seems to have no end. From early titles like Bloodborne to modern-day hits such as God of War and Horizon: Zero Dawn the PS4's library of console exclusive titles is undeniably the strongest in gaming today. Marvel's Spider-Man from Insomniac Games is the latest entry in this library and the creator of the PlayStation 3 classic InFamous is no stranger to the free-roaming, action-packed, collect-a-thon style game. With a strong pedigree, first-party publishing and a ton of hype the question remains, does the newest super-hero video game at least live up to the expectations of those before it?
Super-Hero games have been some of the strongest they have been in the most recent console generations with games like the Batman Arkham series re-invigorating a love for the source material. Marvel's Spider-Man capitalizes on this formula in a big way from the start introducing iconic villains such as Electro, The Kingpin, and The Scorpion into the world but soon unfolds into an with exciting characters like Silver Sable entering the mix. These characters all feel very reminiscent of their most popular incarnations as portrayed in the 90's animated series but with a more realistic or dark tone much like the aforementioned Batman games.
The presentation will make those more familiar with a retro-style look and feel of the characters feel right at home while fans of the modern "Marvel Cinematic Universe" movies will love the modern-day easter eggs and movie-style action. The visuals compliment the amazing storytelling with incredible graphics that look nearly real at first glance and remain visually pleasing without entering an uncanny or unnatural state.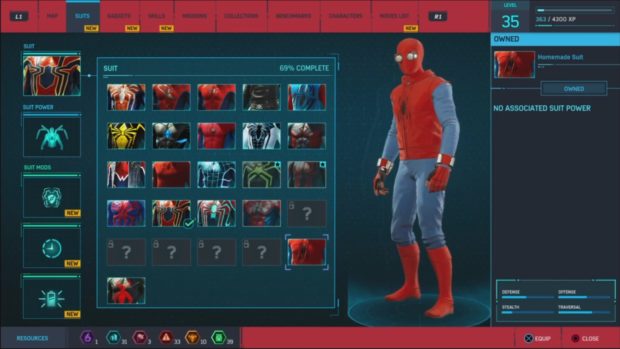 The gameplay is free-roaming with a huge map and various locations to explore. Marvel's Spider-Man offers a map of New York that is huge with a ton of activity which ranges from crimes in progress to traditional gameplay challenges such as stealth missions. From fast and fluid combat to high-speed web-slinging, the secondary objectives of the game never feel too out of the way or cryptic to not give them all a shot at least once while exploring. They also offer "tokens" which vary from task to ask as finding and nabbing thugs offers a different token than finding a stakeout spot left by a jewel thief.
These tokens allow you to craft different suits for Spider-Man and while some of them are locked behind gathering all of one specific collectible, most are acquired from leveling up Spider-Man and grant him bonus abilities. In addition, leveling up also grants you points to spend in the three skill trees of the game; the "Innovator," "Defender" and "Webslinger" trees all offer unique abilities for Spidey while also expanding on his basic set of moves. Progression is also seen as the story unfolds as new challenges arise and different enemies appear with every chapter which makes the gameplay unfold alongside the narrative.
The Good:
Tight controls, immersive environments and constant, varied gameplay options offer different rewards which make the game hard to put down. The story is also fantastic, especially for those who are fans of Spider-Man.
The Bad:
While not disruptive to gameplay, glitches and other bugs rob the game of a sense of polish that would truly create an otherwise flawless experience. Slower moments where you play as characters other than Spider-Man are not enjoyable.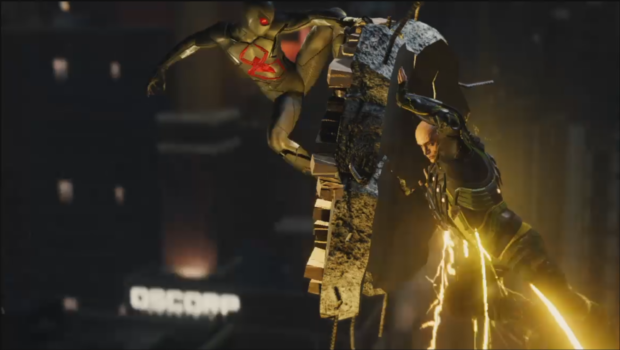 Final Thoughts:
Marvel's Spider-Man, in short, sets the bar for the modern Super-Hero game. With an attentive eye to the source material and nostalgia, while embracing the modern-day mythos and working hand in hand with an evolving world to be explored with the tight controls the title offers, Spider-Man is a game that you will have to fight to look away from. The small criticisms such as not playing as Spider-Man and the small number of glitches you may encounter do little to sully the experience as a whole, as even swinging through New York as Spider-Man feels genuine. The game is filled with fanservice right down to a Stan Lee cameo and a post-credits moment that will cement the feeling of Marvel authenticity, Insomniac's latest offering into the world of Super-Heroes is one that will not soon be forgotten.