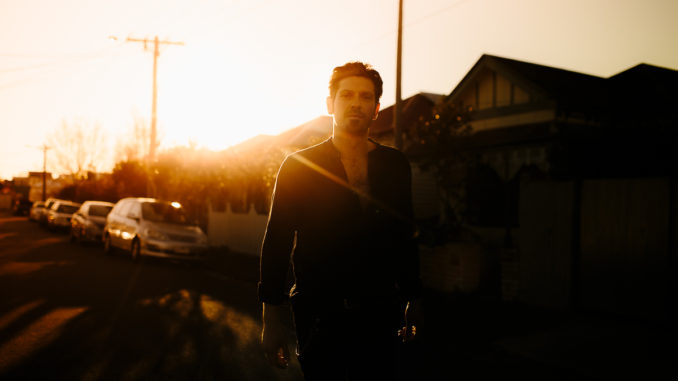 Review Fix chats with singer Peter Nigido, who discusses his upcoming EP, "The Art of Turning a Page."
Review Fix: How did you get involved in music?
Peter Nigido: I was always encouraged to dance as a kid. Once I decided to stop taking dance lessons I took to rhythm and hit along to my brother's jam sessions. He'd play the guitar and I would be hitting the lounge chairs with mums woodworm spoons. My dad offered to take me to drum lessons. That was the beginning of my musical involvement.
Review Fix: Who inspires you?
Nigido: These days it's more "what" inspires me.. I tend to draw inspiration from all aspects of my life being the struggles and hard times, to relationships between my friends and loved ones. The inspiration to my latest work is based on self-evaluation. The process to recognise "what and who" I am is what I want to translate through my music.
Review Fix: How has your sound changed over the years?
Nigido: My first EP 'Holding Hands with the Sun' was Produced between 2005-06. Even though I released that project, I was still developing my sound through out it and constantly am to this current day. To my ear sonically 'HHWTS' sounds quite thin.. electronically.. emotionally it's heavy. I used so many samples that were created and recorded by me to fill in parts and help carry that raw emotion. Now I'd say my sound is a lot more round, electronically full and emotionally lighter, concentrating on optimistic terms. The production is thought through and the energy level is definitely higher.
Review Fix: What have been some important lessons learned?
Nigido: So many… I'm still learning. That's the lesson.
Review Fix: What is the story behind "Turn a Page"?
Nigido: It's basically a continuation from where I left off from my first EP. That was about the "kick in the gut and after that,  beginning the process of letting go". 'Turn a Page' is the final single from my coming EP 'The Art of Turning a Page.' The going theme throughout the EP is the story about moving forward and taking many steps back while in the process. 'Turn a Page' is about looking within, taking responsibility, owning your insecurities, owning your faults, loosing the ego, challenging relationships and respecting love.. the list is never ending.. That's the art… that's life.
Review Fix: Who is someone you'd love to perform with?
Nigido: Right now would be Melbourne acts Collegians, Oolluu and Queensland's Eves Karydas
Review Fix: How do you want this track to be remembered?
Nigido: Artistically honest. Emotive, uplifting and inspiring.
Review Fix: What's next?
Nigido: I'm releasing a Video to the single by Film Writer and Director Steven Protuder. After that will come the EP 'The Art of Turning a Page.'
Review Fix: Anything else you'd like to add?
Nigido: I'm truly grateful and appreciative for the support I've been given. Thanks for listening.