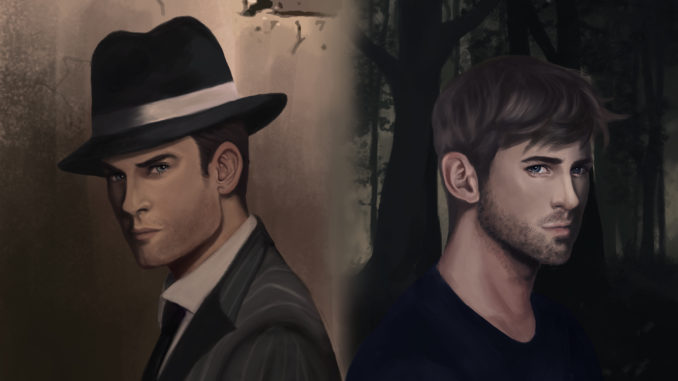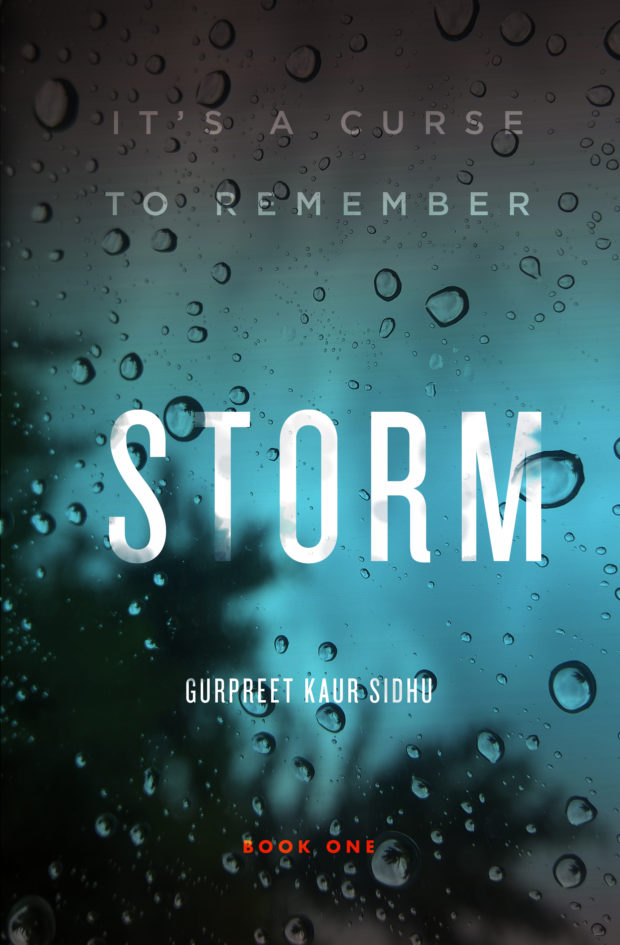 Review Fix chats with author Gurpreet Kaur Sidhu, who discusses her book," Storm."
About the Book:
Evan Storm had been confronted by his past (an unpleasant one at that) in his dreams, and now in his waking life. He is struggling to reconcile the evil that lurks in his soul. Shadow Hex is his new neighbor, who also fears a dangerous past – her former fiancé who works for the Secret Eye Agency (which is as shadowy and sinister as it sounds). Does Shadow hold the key to Evan's redemption? Is redemption even possible?
Review Fix: How does it feel to be an author now?
Gurpreet Kaur Sidhu: It's exciting! The journey is just beginning, and I can't wait to connect with more readers and release more books in the future. I also feel that having my work out there in the public, I'm prone to receiving backlash for my own opinions. I may not be famous, but on some level, I'm a public figure and I've felt that I need to be more careful of what I post on social media. If you want to be respected and taken seriously, there's a certain image you have to uphold. And I didn't have to worry about this before.
Review Fix: What was your road like before you got to the author realm?
Sidhu: Before pursuing my writing career, I was an assistant manager and prior to that, I was a behavioral therapist for autistic children. Moving from one job to another, I just knew I wasn't in the right field. I knew I wasn't on my path. I knew in my gut that if I truly wanted to be satisfied with what I was doing, I had to follow my heart. So I decided to pursue my career as an author. Even though the beginning stages of this new career are hard and draining, I'm enjoying the work and I'm happy. More importantly, I know I'm on the right path.

Review Fix:Â What inspired this book?
Sidhu: As a Sikh, we believe in reincarnation and I know people who have the ability to remember who they were in their past life, what kind of life they lead, and I find that to be extraordinary. The main character in Storm, Evan Storm, has the gift of being able to remember who he was in a previous life. However, for him, being able to remember his past life is a curse and not a gift. That's where the inspiration came from for the first book.
Review Fix: What is the goal of the book?
Sidhu: The goal is to give readers an original, fresh, and intriguing story that provokes interesting conversations about their own lives. The first book sets up the storyline for the next two books. Storm is meant to keep some questions unanswered as it has frustrated some readers because the second book will answer any of the lingering questions they may have.
Review Fix: What was the research process like?
Sidhu: There wasn't a lot of research done for this book. I had to look up the type of clothing people wore in the 1900s because this book brings you back to that time. I had to research the types of food that were introduced during that time and how people spoke.
Review Fix: What was the writing process like?
Sidhu: I mapped out a storyboard first in parallel to writing all the key points that would take place in the book. Sometimes I would have to change the storyboard because the story changed in my mind. So there would be major reconstruction which changed the ending to the story. It becomes overwhelming because I'm a planner and I like to know exactly what's going to happen. When the characters take over the story, the story changes direction. When that happens, you have to go where the characters are going while making sure that everything is adding up along the way. There were many times where I would go back and forth, editing and rewriting because of one minor change that decided to take place.

Review Fix:Have you learned anything unexpected?
Sidhu: What I've learned is that you really have to use the negative reviews to your advantage. My publicist helped me navigate on how to handle reviews that didn't put my book in a positive light. I went in thinking that everyone was going to love Storm because I worked so hard on making it interesting and original. When I read reviews that didn't appreciate the story, it hurt. I didn't expect to feel bad about myself because on some level I knew I wouldn't be able to please everyone yet I went in expecting this would be the one book everyone would love and that wasn't the case.
Review Fix: Who do you think will enjoy this book the most?
Sidhu: Readers who like thrillers, mysteries, and romance will enjoy this book. It has a little bit of everything. People who are intrigued with past lives and reincarnation cannot miss this!
Review Fix: How do you want this book to eventually be remembered?
Sidhu: I want Storm to be remembered as the book that was like none other; full of twists that readers did not see coming. I also want readers, who connected with Samantha and Shadow on a personal level to remember that they have control over their life. They have the decision to change anything that is going on in their life, but that comes with courage and strength. Like they say, if you don't like where you are, you can move. You're not a tree. It's very easy to say, but there's hope for everyone who feels stuck or suffocated by everything that is going on in their life.
Review Fix: How has writing this book changed your life?
Sidhu: I feel that I can accomplish anything I put my mind to, which gives me more courage and strength to do the things that I love and disregard the negative things people say.
Review Fix: What's next?
Sidhu: Right now, I'm currently working on the second book! It's a little tricky to write compared to the first one. A lot happens in the second book and I'm making sure that I don't give away too much about what will happen or what could happen in the third book. Aside from that, I'm working on getting Storm on the New York's Best Seller's list. It's hard but not impossible!
Review Fix: Anything else you'd like to add?
Sidhu: Right now, I'm doing a free giveaway through my website: gurpreetkaursidhu.com which ends on October 31.