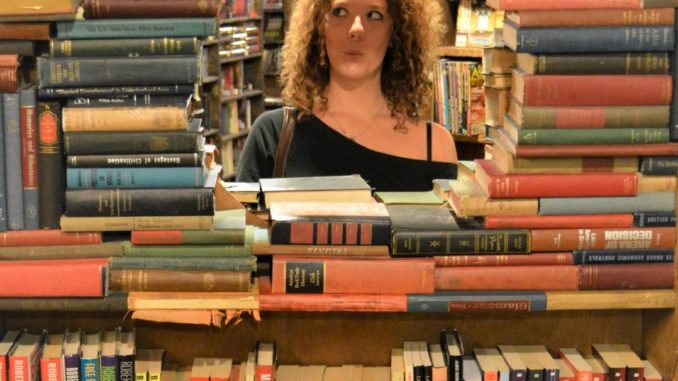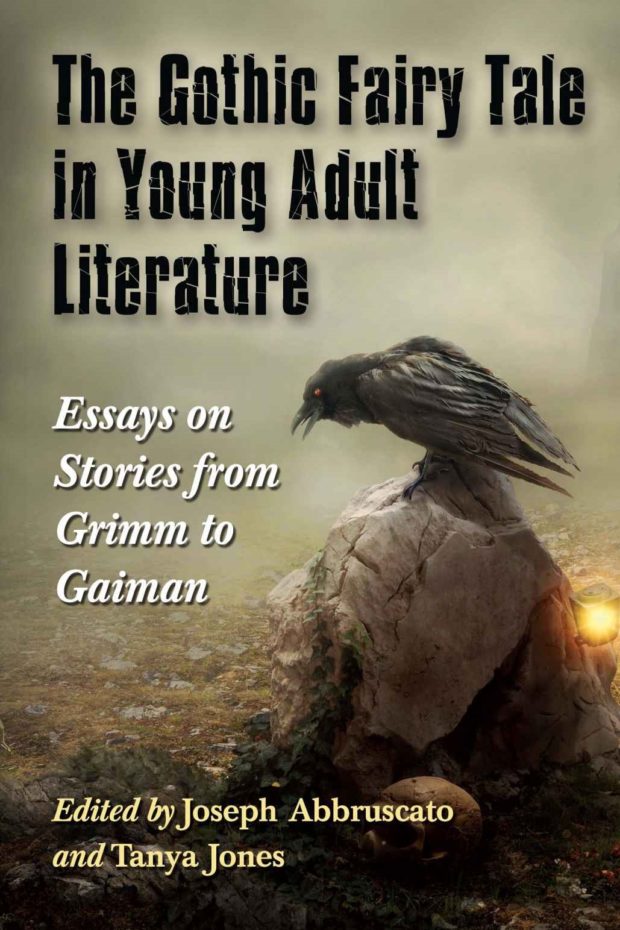 Review Fix chats with author Tanya Jones to find out what inspired her book, "The Gothic Fairy Tale in Young Adult Literature."
About the Book:
Rooted in the oral traditions of cultures worldwide, fairy tales have long played an integral part in children's upbringing. Filled with gothic and fantastical elements like monsters, dragons, evil step-parents and fairy godmothers, fairy tales remain important tools for teaching children about themselves, and the dangers and joys of the world around them. In this collection of new essays, literary scholars examine gothic elements in more recent entries into the fairy tale genre—for instance, David Almond's Skellig, Neil Gaiman's The Graveyard Book and Coraline and Lemony Snicket's A Series of Unfortunate Events—exploring such themes as surviving incest, and the capture and consumption of children. Although children's literature has seen an increase in reality-based stories that allow children no room for escape from their everyday lives, these essays demonstrate the continuing importance of fairy tales in helping them live well-rounded lives.
About the Author:
Tanya Jones is a former high school teacher and department chairperson. She has authored numerous essays for various collections and presented her theoretical framework at conferences across the country. She lives near Charlotte, North Carolina.
Review Fix: What inspired this book?
Tanya Jones: Honestly, it was my master's thesis. I had focuses my thesis on using Gothic literature in the high school classroom as a means to enhance literacy. Later, I was presenting at a conference in a panel. That paper was about the work of Neil Gaiman and I met Joe during the Q&A session. He had done his graduate work on classic fairy tales and we had a lot of the same opinions about–not just fairy tales, but education, Gothicism, and modern YA literature. A few months later, I sent him a text telling him I had this idea for a book and would he be interested in collaborating. He didn't hesitate. Just signed on. It just kind of took off from there. 
Review Fix: What is the goal of the book?
Jones: There is no lack of academic work on fairy tales. Experts have debated everything from the role fairy tales play in child development to the evolution of fairy tales from their original purpose to their far more sanitized re-tellings. You can find whole collections dissecting the story of Little Red Riding Hood from every angle. What you can't find as easily are collections that focus on more modern reworkings of traditional stories, especially those stories that rely on Gothic elements that hearken back to the past. We have spent to much time neutering stories for children and passing them through Disney filters to ensure that children feel safe and secure and content at the end of every tale and we have forgotten that Gothic fairy tales support healthy psychological development by challenging the reader. When I approached Joe about collaborating, we were hoping to bring more attention to both the stories and the need for such stories.
Review Fix: What was the research process like?
Jones: Exciting. When we first put out the CFP, we were shocked by how many scholars wanted to contribute. It was difficult to narrow the selection down to only the chapters included. And the research wasn't work, for any of us. We were all working on something we were specifically passionate about. Learning more about our passions was easily the best part.  
Review Fix: What was the writing process like?
Jones: Much more difficult. You are trying to contribute to a larger conversation that has been happening for hundreds of years without simply regurgitating what has already been said. A lot of us were working with new material that had generated little–if any–academic discussion. We were seeing such a resurgence of Gothicism and fairy tales in young adult literature and we recognized the need for those elements in modern literature for youth. So, we took what we knew, learned what we could, and applied it to new territory. So many new authors were suddenly making dark, Gothic fairy tales "cool" again and it was thrilling for us to be able to generate new conversations around them. 
Review Fix: Have you learned anything unexpected?
Jones: I won't say it was unexpected, but I became very aware that there was just too much ground to cover in even fifty collections. Gender studies, LGBTQ themes, diversity… A lot of these are topics we didn't even get to touch upon in our collection, but would be incredible areas of study when examined within modern, Gothic fairy tales. We had enough authors on board from one CFP to do two collections and not repeat a topic. Which, for me at least, was so validating. 
Review Fix: Why does Gothic Lit still matter?
Jones: Because no matter how fantastical the elements, Gothic literature reflects reality often better than generic fiction. Gothic tales–especially Gothic fairy tales–do not always have a hero or a happy ending or even go to the trouble to tie up loose ends so you have some semblance of closure. Often, we are left to wonder 'and then what happened?' Gothic stories require us to think our way out and to recognize that good guys are sometimes bad and bad guys may just win. Stories have become so Disneyfied for children. We tell them that if they are kind and brave and honest, they will win in the end. No. They might not! We lie. And then, as the kids get older, we tell them that "life is hard." Well, when did we teach them that lesson? Gothic literature challenges the reader by not ignoring obstacles and by illustrating that life is hard. 
Review Fix: Who do you think will enjoy this book the most?
Jones: Fairy tale scholars and those interested in the fields of young adult or children's literature. However, we tried to make sure this book was just as appealing to the casual reader.
Review Fix: How do you want this book to eventually be remembered?
Jones: I want to say as a springboard, but that seems pretentious. Too many amazing works came before this and too many inspired the writing of the collection to adequately characterize the book as a springboard. So, I'll say I want it to be remembered as a stepping stone. I would love to see someone else–maybe even an author from the book–pick up the mantle and decide to do another collection that examines different texts from different angels than we did. There is certainly the opportunity. 
Review Fix: What's next?
Jones: For me? Well, since this book, I contributed to several other works and my last collection (Toy Stories: the Toy as Hero in Literature, Comics, and Film) came out sometime last year. Now I'm taking some time and working on my own fairy tale inspired novel. With Gothic elements, of course.
Review Fix: Anything else you'd like to add?
Jones: Read fairy tales to your children. Not the neutered versions, but the gritty, dark fairy tales and folk stories that don't always have happy endings. Read them stories that allow you to have deeper conversations with your kids.