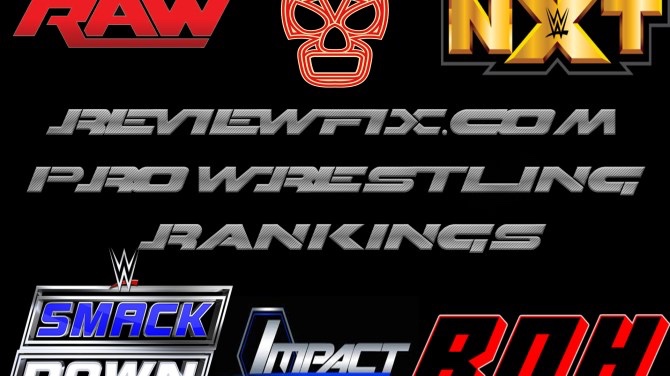 Check out our 2018 Review Fix Pro Wrestling Power Rankings to see who made this year a special one.
10: Roman Reigns: Before his departure due to leukemia, Reigns was probably the most important cog on RAW.
9: Jay Lethal: The ROH Champion recaptured the title from Dalton Castle and never looked back. He's in a league of his own right now.
8: Young Bucks: They are easily the most important tag team in the world right now, not only for what they do in the ring, but what they do for the business as well.
7: Daniel Bryan: His return as a heel and WWE Champion made the last month of 2018 special.
6: The Undisputed Era: With all the changes in NXT, Adam Cole, Kyle O'Reilly, Bobby Fish and Roderick Strong have been the one exceptional constant.
5: Seth Rollins: He's the best worker on RAW, possibly in the company.
4: Austin Aries: Before his departure, Aries was the best reason to watch a promotion in Impact that is still trying to find itself.
3: Cody Rhodes: His reign as ROH and NWA Champion were impressive, but what he continues to do for indie wrestling is just as important.
2: Becky Lynch: She is the man. There is no doubt. In spite of having performers the likes of Asuka, Charlotte Flair, Ronda Rousey and Nia Jax, Lynch is more over than all of them.
1: AJ Styles: 2017 was great for Styles, but WWE Champion for virtually all of 2018, Styles proved he was every bit the superstar the WWE envisioned him to be after legendary tours of the indies, ROH, TNA, Impact and New Japan.