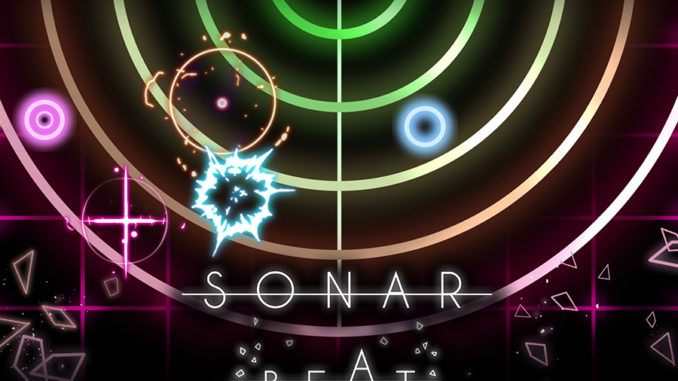 Review Fix chats with Miguel Vallés, CEO and Creative Director of Life Zero, who discusses the unique new Rhythm game, Sonar Beat. Detailing the game's creative process and goals, Vallés lets us know why it's great for both hardcore and casual gamers.
About the Game: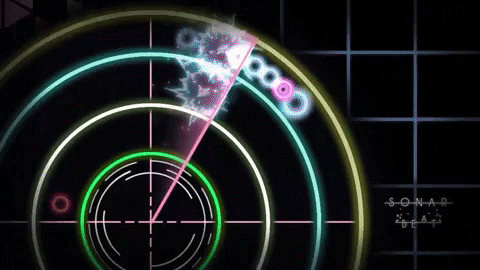 In Sonar Beat, you play through a radar interface using your sensor cone to detect enemies approaching the center. You must destroy each enemy at the precise moment that your sensor gets in contact with it. If you fail, the enemy will come closer by and you will ultimately lose.
Review Fix: How was this game born?
Miguel Vallés: We wanted to create a small project to be released before a larger project is being developed in the background for a longer time. We knew we wanted to create a project solely based on pure gameplay and we quickly thought about arcade and musical games.
We wanted to explore the limits of both genres by merging them into one, while also trying to stand out amongst other musical productions. After some back and forth, we came to the conclusion that most of musical/rhythm-based games from the past decade are based on a single idea. Linearity. The gameplay progresses forward alongside the music, and a failure does not have a big repercussion aside from some score loss.
So, what if we could say a new thing in musical games by dropping the linearity? We then looked into arcade games for inspiration and designed our own take: recursivity. And so, the radar interface was born. If a player misses one note, it will come back again closer in the next spin of the ship's compass and, if still missed, it will impact the players and, eventually, kill them.
We thought it was a very interesting idea to explore to, at least, help us find our own identity in the musical games area.
Review Fix: What was development like?
Vallés: Well, we spent most of the time focused on the implementation of this new way of looking at musical games, so to do that we had to actually explore lots of references. We spent most of the development playing other musical and arcade games to gather ideas (both positive and negative) to build our game. It was usual to see our team's game designer constantly play new games to take notes and come back to change our game to make it better stand out.
This was the first time any of us did a musical game development, so we had to learn lots of new things!
Review Fix: What makes this game special?
Vallés: As we explained before, it's gameplay approach: it's not a 'pure' musical game, and instead it combines rhythm and arcade game mechanics to build a recursive gameplay that acts both as a musical experience and a frenzy chaotic struggle.
Also, we took advantage of the radar design and also made some of the notes random (as if the players were constantly scanning for enemies -or notes), so each playthrough is slightly different and makes yo always pay a close attention to the game.
Review Fix: What games influenced this one the most?
Vallés: It's hard to say, as we kind of tried to invent our own fresh take to musical game experiencies, but some of the games that we inspired from the most were Geometry Dash, Piano Tiles 2 and Thumper.
Review Fix: Any fun stories or wild moments during development?
Vallés: One of the most interesting stories about Sonar Beat is how the music had to be created. Since a missed note will come back again later in future spins of the radar, it still has to make sense musically speaking, so the entire soundtrack had to be designed to be composed in a 4-sections structure that helps note still be logical if they reappear when missed. But we didn't want to have music themes that acted as permanent four sections loops, so the musicians had to be specially careful to create engaging themes while also making them fresh and non-repetitive.
It was quite a challenge, that's for sure!
Review Fix: Do you think preserving older gameplay mechanics in new games is important?
Vallés: Depends on their usefulness. Sometimes, very old gameplay mechanics are still a core feature of modern incarnations of some genres, and it does not make any sense to drop them if they still work.
However, keeping them doesn't mean keeping them alone. Sometimes a genre can be pushed forward by mixing classic mechanics with fresh new ideas that invigorate them and make them leap forward. Mortal Kombat kept the Fatalities mechanic, but the latest games have completely exploded the franchise's roof by introducing lots of innovations that had completely rejuvenated the series.
The future of any industry is always built over previous milestones.
Review Fix: What's your favorite memory as a gamer?
Vallés: Hard to tell! But I always tell everyone that the first time I ever found out about how game development worked was back in 2004 when my uncle got me the special Limited Edition of Halo 2 that included a making-of DVD.
The sheer amount of passion the Bungie team showed in that documentary kept me hooked for years. I must have seen that DVD over a hundred times when I was a teenager, and I'm not even exaggerating. It's probably the main reason why I became a game developer myself in the future.
So yeah, that's definitely a very fond memory of mine when it comes to video games.
Review Fix: Who will enjoy this game the most?
Vallés: Players who enjoy playing musical and/or arcade games and want to look for interesting new ideas and challenges. We tried to make Sonar Beat a very unique game that barely ressembles other gameplay mechanics of the musical games, so if you're looking for new challenges, this is your game!
Review Fix: Bottom Line, why must someone play this game?
Vallés: Because it's completely different to what they've seen in other musical games they might think of.
Review Fix: How do you want this game to be remembered?
Vallés: As a bold new take on musical games and as a small yet fresh approach from a young new team that wanted to explore their creative boundaries.
Review Fix: What's next?
Vallés: Well, we want to hear from the community to see what can we do to refine the game and make the overall experience smoother. Once that is done, we want to explore the possibility of developing Sonar Beat for more platforms, like Linux or even consoles.
Also, we already have another development in the works now so we will also start moving more and more to it in the coming months.
Review Fix: Anything else you'd like to add?
Vallés: Just wanted to thank you for letting us talking a bit about our game! I hope this was an interesting read for your audience and made them being interested in acquiring Sonar Beat.