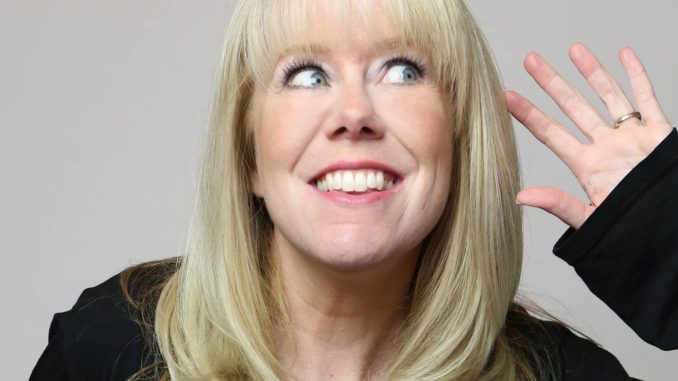 Review Fix chats with author and psychic Maureen Hancock, who discusses her goals for 2019, as well as her new Maureen Hancock University, which allows those to discover their own gifts to speak to those that they have lost.
About Maureen Hancock:
With the recent launch of her revolutionary, life-changing online platform Maureen Hancock University, the internationally renowned spirit medium, intuitive teacher, lecturer, holistic healer and bestselling author aims to help people across the globe understand and open up to their own innate intuitive abilities to see, feel, hear and sense their loved ones in spirit, tap into inner intuitive guidance, and provide helpful tools when dealing with grief
Since launching in September, Maureen Hancock U. has enrolled hundreds of students, from those venturing into the understanding of their own unique gifts for the first time to experienced mediums looking to take their talents to the next level. Students come from all over the U.S. and overseas, including Japan, Australia and the UK. It is a yearlong program of four semesters that run three months each, but students pay on a month to month basis and can opt out at any time.
Review Fix: What was the inspiration for this program?
Maureen Hancock: The inspiration for this program is multi-faceted. The deep desire I have to empower the masses to tap into their natural intuitive abilities, release fears around death & dying, deepen the connection to spirit, and find their true purpose.
Review Fix: How else has your previous work led to this program?
Hancock: I've been teaching intuitive programs on stage for many years. Groups such as the FBI & law enforcement, hospital staff, corporations, and the stay-at-home parent. Teaching online is the perfect way to reach my goal of touching people from all over the world.
Watching the faces of those shocked to learn they are intuitive beings, and seeing the transformation after teaching simple skills to open up to their innate abilities, has inspired me to reach beyond the live stage.
Review Fix: What are your goals with it?
Hancock: My goal is to present easy to follow online lessons to inspire, teach, and help my students realize their unlimited potential with regard to tapping into spirit, intuition, natural healing, and the mind body connection.
Review Fix: Who would gain the most from it?
Hancock: The Maureen Hancock University is great for anyone curious about the afterlife, understanding and weaving grief into their lives, and finding purpose on the journey of life.
Review Fix: What's next?
Hancock: I'm taking my teachings on the road! Several retreat workshop weekends are planned for 2019 across the country: March 1st, June 7th, Nov. 1st- The 1440 Multiversity, Scotts Valley, CA, May 3rd, Nov. 15th- The Kripalu Center for Wellness, Sturbridge, MA, June 21st-The Art of Living Center, Boone, NC, Sept 7th- San Diego, and more!
After the year-long class (opt-out anytime), a certificate of completion is issued. Advanced mentorship program starts in March.
Review Fix: Anything you'd like to add:
Hancock: The founding students are raving about the course! a testimonial:
"Maureen makes the practice of mediumship and intuition very relatable and takes the mystery out of it. She is accessible and available to all of her students, taking the time to answer all of our questions, which is rare in most mediumship courses. She goes above and beyond with her live events, where she offers readings and gives everyone the opportunity to practice readings as well. Her warmth and approachability make this a safe and inviting space for students to participate and find validation and confidence." Jen Mlay