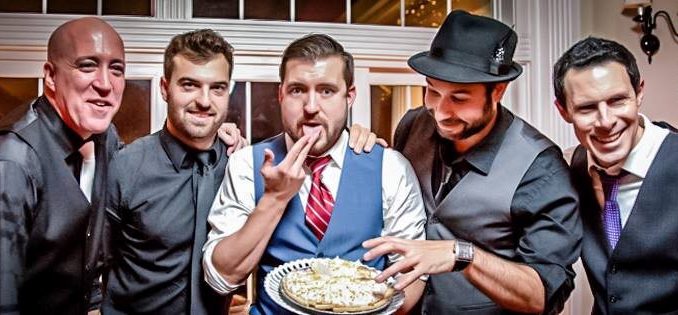 It isn't often that you come across a band like The Muddy Crows. Hailing from Washington, DC, the band labels itself as "Americana Roots-rock". One listen to the Straight Crazy EP will undoubtedly prove that their sound transcends genre labels. The tracks off of Straight Crazy may make you listen again with the varied and eclectic sounds as the EP may sound like samples from different albums or even artists. This adds to its charm as the EP goes on, showing off the robust songwriting and composition chops of the band.
The EP opens with the title track, a song with a bouncy beat about a woman infatuated with him. This feeling is offset by the frontman's feeling of uneasiness since he's "lived life with a certain scrutiny that's got me believing there are secrets that you keep" though "Perhaps it's just the paranoia in me." The instrumentals are robust and give off a bluesy feel which counterbalances the upbeat tempo adding to the aesthetic of the song. The guitar solo in the track also seems to fit without being abrasive or distracting to the rest of the aesthetic.
The track "Jezebel" is another track not easily ignored. With the heaviest guitar and percussion, the track carries a heavier tone from the others on the album though never loses the "Muddy Crows" feel. The rockin' instrumentals offset the heartbreak in the song, with lines such as "when you had enough of my heart, you went and ripped it from my chest" and the chorus of "Go on, keep the pieces, of my broken heart I don't think that I'm ever going to need it. Not in a world this dark" Dan Wolff's vocals make these anguished lines feel palpable over the heavy instrumentals. The vocals rise to meet the heaviness of the beat throughout the song which gives it a feeling of satisfying power and evolution.
Straight Crazy is a delightful listen from start to finish. A great way to sample the eclectic sound of the band before diving into their full-length album, the EP shows us many sides of Dan Wolff's harmonious project. With tracks that range from bluesy, to traditional rock, even some Jazz and Musical Theatre inspired tunes one may find it difficult to ignore this EP. For those looking for a listen out of the norm, the Straight Crazy EP may just have the energy and variance you're looking for.