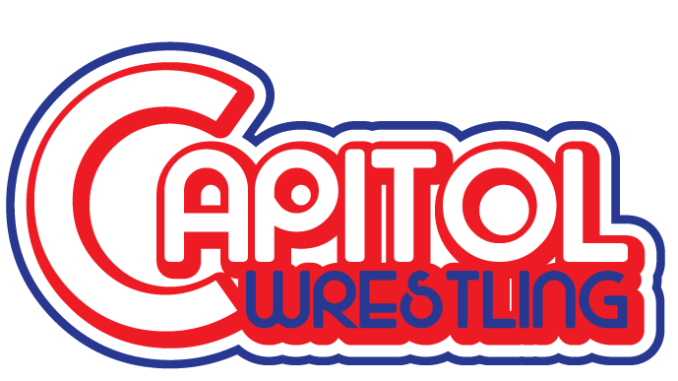 Capitol Wrestling bounces back from last week's disappointing show with a solid episode that featured Wrestling's Richest Prize Darius Carter, the Five-Tool Player Anthony Bowens and Logan Black's stable the Apostles of Chaos. Carter and Bowens continued the heat of the best of five series between the two while Logan Black and company competed from the tag team titles. Despite a strange finish in the main event, it didn't hurt the episode one bit.

Matches:
Best of Five Series, Match Three: Darius Carter vs. Anthony Bowens: After Carter's introduction, Bowens came out to announce that he was not medically cleared to compete against Carter. Carter stated that because Bowens could not complete, he would automatically be forfeiting the match to Carter putting him up two matches to one. After a quick exchange of words, Carter announced that for the night he was bringing back the Brass Ring Open Challenge. A random jobber came from the back to accept the challenge, but his efforts to compete were not successful.  Carter dominated with stiff strikes and heel tactics. Once Carter locked on the Regal Stretch, the jobber tapped out immediately.

Tag Title Match: (AOC) Logan Black and Chris Bene w/ Justin Sinclair vs. MV Young and Everett Cross: Since Smiley and Juba could not defend their titles due to injury, Harry Terjanian decided to award the titles to the AOC. In the midst of handing the titles over to the AOC, MV Young came out to challenge the newly crowned champs.  Young went to the back and brought out Everett Cross to be his partner. Cross started the match taking all the heat from Black and Bene. After countering a standing lariat from Bene into a standing Lucha Bulldog, Cross began to gather his wits. Black tagged himself in and went to knock Young off the apron but missed. The failed attempt caused him to be nailed by Cross with an elbow strike to the face. Cross tagged in Young, who quickly entered and went straight for the staggering Black. After a short staredown with Black, Young Mau Thai kicked Cross aligning himself with the AOC. After a Back-drop and Chokeslam combo by Black and Bene, Black pinned Cross for the win.