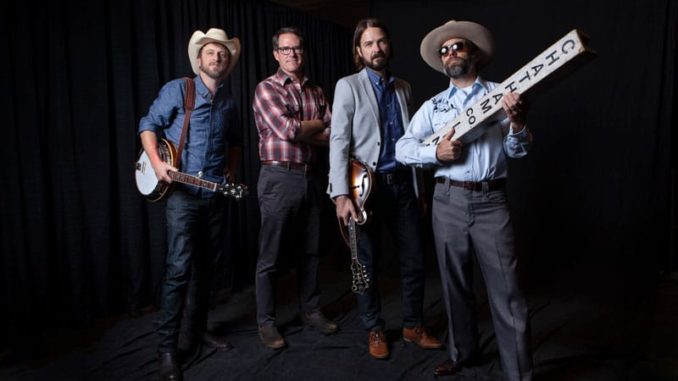 BReview Fix chats with Chatham County Line's Chandler Holt, who discusses their new album, "Sharing The Covers," detailing its creative process, goals and more.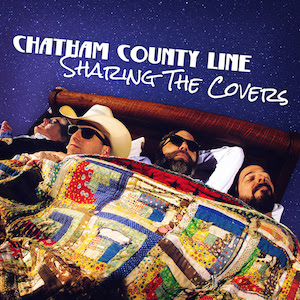 Review Fix: What makes the band different now than when you first got involved in music?

Chandler Holt: Beyond the basics of just getting older, balancing family with career etc there really isn't much difference. We still do this because we love performing and writing/arranging new music. That passion has only increased. We've all grown so much in the musical sense and we're continuing to understand each other's capabilities more which is exciting.

Review Fix: What was your creative process like for this album?

Holt: It was refreshingly simple. Bring a couple songs to the studio and be ready to play and sing every part of it live. There were no overdubs except when somebody added an instrument on top of what they played live. We had played most of these tunes over the years during soundcheck so they were somewhat familiar. It was basically 'Let's just press record and have a bunch of fun playing music we love.'

Review Fix: What inspires you guys?

Holt: I'm not sure I can pinpoint that. Finding inspiration is easy for me at least. The world is so chaotic and devoid of beauty in so many places. Any time I pick up a guitar or banjo I'm pretty quick to fall into a happy spot.

Review Fix: What's the standout track on this album?

Holt: Personally, I really like 'Watching the Wheels' by John Lennon. It's probably the song we knew the least. Dave's voice fits this tune perfectly and I love playing that piano melody on the banjo. Plus, it's just a great song both lyrically and musically. 'Think I'm in Love' by Beck is pretty cool too.

Review Fix: How would you describe your sound to someone who has never heard you?

Holt: People often say our sound is timeless and not bound by genre despite having a bluegrass look. That works for me.

Review Fix: How are your live shows different from your studio work?

Holt: You definitely hear a lot of the signature sorts of arrangement things in our live show but we try to make every show a little different. We try to cater towards the vibe in the room.

Review Fix: What are you goals for 2019?

Holt: We have a lot of cool opportunities coming our way. We have a new management agency that's helping take a lot of bs off our plate. We're doing some shows with Steve Martin and Martin Short. We'd like to grow our audience and play great venues. But we also want to enjoy the ride like we always have. If we don't then what's the point?

Review Fix: What's Next?

Holt: Lots of gigs. Hope to cut a new album of original music in April and get that out sooner than later. We did some studio work with our old Norwegian friend Jonas Fjeld last month.