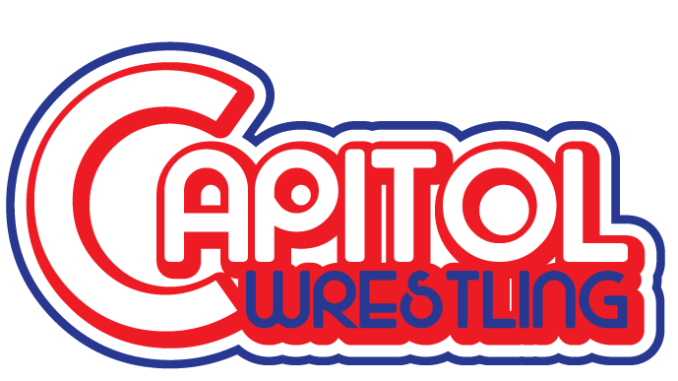 Capitol stayed consistent this week for the fifth show in a row. Bouncing back from the slow start of the last episode, the show dropped us into the action right away. This week's episode featured a hard-hitting slugfest Tornado Tag-team match and the conclusion of the Freestyle Division tournament. With the main event being the Four-way Elimination match to crown the Freestyle champ, the fast-paced action once again closed out the show in a solid way.
Matches:
HC Loc and Cory Castle w/Cori Castle vs. Paul Jordane and Chuck Payne: The match began as a straight brawl with all four competitors. Each man shared time putting the boots to one another trading hard corner Irish whips, sharp suplexes, stiff kicks, and punches. After some brawling outside the ring, HC Loc introduced Paul Jordane to a devastating chair shot to the back. Loc almost gained the pinfall when he hit Jordane with a Short-arm Lariat, but was broken up by Chuck Payne. Jordane and Payne picked up the win after a Sit-out Chokeslam on Loc and a Double Chokeslam on Cory Castle through two chairs and pinning Castle.
Four Way Elimination Match for the Freestyle Medallion: Mante vs. KC Navarro vs. Jordan Oliver w/ HC Loc vs. Deranged: To start the main event, KC Navarro wanted no part of his three competitors so he sat on the outside with the crowd. Even though each man is a high flyer, Deranged used the fact that he is the fastest of the four to his advantage. Deranged countered multiple lockups by Jordan Oliver with Lucha counters, Arm-drags, and Headlock takedowns. Once Oliver exited the ring to gather himself, Deranged had a similar exchange with Mante. When Oliver returned, with a helpful distraction from HC Loc who was ringside, he was able to pin Deranged with a Roll-up to a Bridge eliminating him from the match. The match picked up the pace even more once Navarro entered the ring and began working on Mante with a series of Lucha tag-team moves with Oliver. The duo eliminated Mante from the match with a Dropkick to the corner, a Double-Knee in the corner, and a D-Lo Brown Frog Splash from Navarro.
With Navarro and Oliver as the final two, both flexed their athletism going back and forth on the offensive end. Navarro hit Oliver with a Tilt-a-world Tornado DDT, but Oliver was able to avoid the Frog Splash attempt that followed. When Oliver went to put Navarro away with a high flying move from the top rope, Deranged came back and caused enough of a distraction for Navarro to nail Oliver with a Springboard Canadian Destroyer for the final elimination and win the Freestyle medallion.