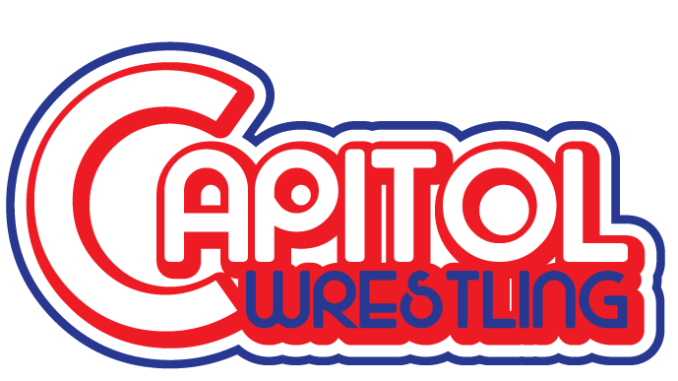 This week's episode of Capitol Wrestling fizzled down a bit following last weeks upbeat and high energy slug fest. Darius Carter and Anthony Bowens continued their best of five series in a well-rounded singles match. Even though Paul Jordane finally got the chance to get his hands on Ken Dixon after months of feuding, the match cut the show off at the knees due to how short it was.
Matches:
Match Four of the Best of Five: Darius Carter vs. Anthony Bowens: The previous match of the series between the two saw Anthony Bowens forfeit the match to Darius Carter due to injury. Down two to one in the series, Bowens came out fired up and ready to compete. Once the bell rang, Bowens immediately used a Double Leg Take-Down to get Carter to the ground and land a plethora of elbow strikes. When Carter finally had enough of the assault from Bowens he exited the ring. Bowens followed but was taken down by Carter who used a thumb to the eye after hiding behind a child in the crowd. Back in the ring, Carter slowed the pace down working in some Sleeper holds and side Headlocks to wear Bowens down. Down the stretch of the match, Bowens picked up the win via submission after countering a kick from Carter into a front Ankle-Lock.

Ken Dixon vs. Paul Jordane: A few months back Ken Dixon attacked and tried to suffocate Paul Jordane with a plastic bag. With revenge on his mind, Jordane came to fight instead of wrestle. To start, both men were on the attack throwing punches. A couple of Irish-whips later both men continued the fight into the crowd. When the two made it back into the ring the slugfest continued with right hand after right hand to each other. In an attempt to gain order and separate the two, the referee got involved but was shoved to the side. Having enough of the madness, the referee called for the bell and ended the match with a double disqualification.